A road trip in South Africa is definitely an adventure. But you may need a hand when planning such an exciting holiday. South Africa has a vast and varied landscape and there are so many amazing places to see and explore. Not to mention the spectacular wildlife you can see in this destination. Where else can you enjoy the beach, see the big 5, enjoy some fantastic art and fascinating history? Read on to find five essential travel tips for South Africa road trippers.
Check More Posts About Road Trips:
Essential Travel Tips for South Africa
South Africa is a vast and varied destination and one of the best ways to travel here is by road. You can stop and start when you need to and enjoy many different locations rolled into one trip. There are also great deals on internal flights such as mango flights. So, you can fly to a city, pick up your hire car at the airport and off you go. There are some great essential travel tips for South Africa which will ensure you have a great time, and here are five of them.
1.Plan Ahead
As with any road trip you need to plan where you want to go, even if this is just your end destination. Set aside time for the sights and towns you want to see, but don't be too rigid. There might be places or things you come across on your journey that you didn't know about before. Having that buffer time will mean you can slow your pace or take diversions. It's a good idea, however, to book your accommodation and any internal flights in advance. It tends to be better value if you pre-book your flights and accommodation. You also have the peace of mind that you have a researched the place you are staying in.
2. Take the back roads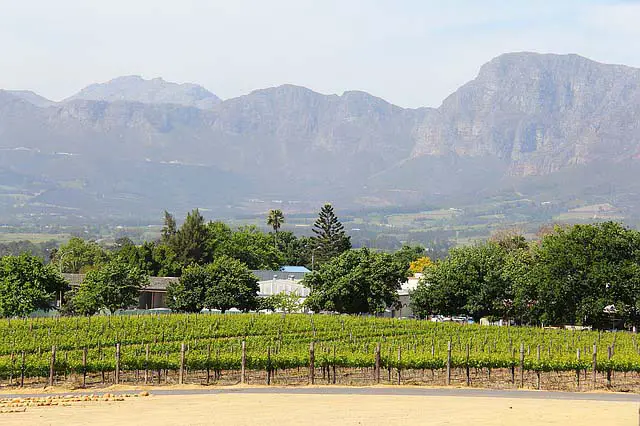 Although it will make your journey longer, it is much better for exploring to take the road less traveled than the highways. You will see so much more of the country and perhaps come across attractions that you never knew were there. Of course, when you are driving well-known roads such as the 'Garden Route' you can stop off whenever you want and take in the spectacular scenery. As long as you have a Sat Nav, GPS or a good old-fashioned map you shouldn't need to worry about getting lost. You should take this into account when planning your trip as you may be spending more time on the road.
3. Pack light
If you are a seasoned traveler you know that less is more when it comes to packing.But if you only take one of these five essential travel tips for South Africa this should be one. Although you are traveling by car you will still have to carry your luggage around with you from place to place. Plus there is only limited storage space in the car to travel comfortably. Pack smart and only bring along the essentials, use packing cubes to keep everything neat and separated and don't bring along unnecessary toiletries or equipment. Remember your comforts for the car too. You may want some things handy and not stowed in the boot with your luggage. Wipes, perhaps a pillow and some in-car entertainment for the passengers during any boring parts of the journey.
4. Hire a good vehicle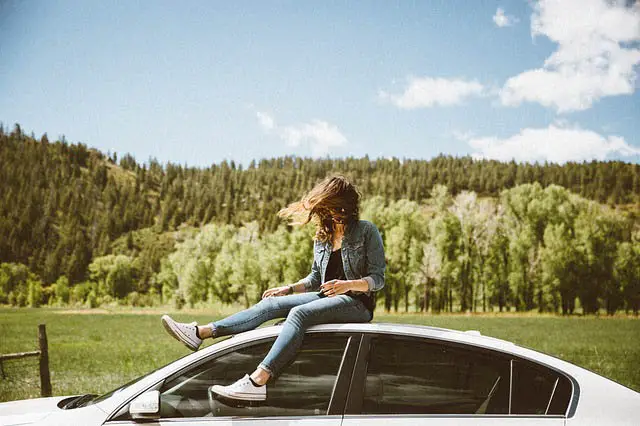 Before you go for the cheapest car hire option have a think about what you need in a vehicle for the duration of your trip. You'll need something robust and with power for some of the more difficult roads here. You'll also want to know what breakdown or replacement vehicle cover is included when you book. The best option is to hire a car that you can pick up in one destination and drop off at another. Preferably at the end location of your trip. There are many driving routes here and choosing the right car and the right package is one of the top essential travel tips for South Africa road trips. You are going to be spending a lot of time in your car so you should make sure it is comfortable.
5. Eat local
You may be tempted to stop at a chain roadside drive through. But your best foodie experiences will be with the locals. Street food in South Africa is top notch so if you are looking for a quick bite to keep you going on your journey then it won't disappoint. Try delicious dishes such as Bunny Chow, (curry served in a hollowed out piece of bread), Braai, grilled meat on an open fire and Pap, a thick maize meal porridge which is an African staple. Also if you are brave, why not try Walkie talkies which are actually chicken feet and heads, popular snacks for locals and inquisitive travelers. Of course, for the wine lovers among you, there are lots of wineries and vineyards to explore. Take a tour and try some wine tasting.
Are you thinking of taking a road trip across South Africa?
South Africa is definitely a country that is best traveled by road. But you also need to take the time and see what is on offer in this amazing place. The Garden Route is the most popular road trip to take but there are other routes too. Chapman's Peak Drive is often described as one of the most picturesque drives in the world. Take the M6 coastal road from Hout Bay to Noordhoek on the Atlantic Ocean and enjoy the fantastic scenery. There's also the 8 mountain passes of the Eastern Cape if you really want to get away from it all. This drive has become known as the 'wild side of the Drakensberg.
These Essential Travel Tips for South Africa Will Blow You Away!
Whatever route you take, if you follow these top essential tips for South Africa road trips, you are sure to have a fantastic and memorable time. Plan your route, take the roads less traveled and immerse yourself in the local culture. You'll have a real adventure, now all you have to do is book your trip and go!
Please follow and like us: