If you're looking for a tropical climate, gorgeous beaches and diverse culture, there could be no place better to visit than the Zanzibar Archipelago, located in the Indian Ocean off the coast of East Africa. The archipelago consists of several small islands and two large ones. The larger of the two, Unguja is more populated than the other, known as Pemba Island. Therefore, Unguja  to be Zanzibar's main island.
Each year more and more people visit Zanzibar. Last year there were over 350,000 tourists, double the amount of the year before. With tourism rapidly increasing, there couldn't be a better time to visit this sunny paradise.
But what is there to do in Zanzibar? Below are five unforgettable experiences that you can do out there:
Explore Changuu Island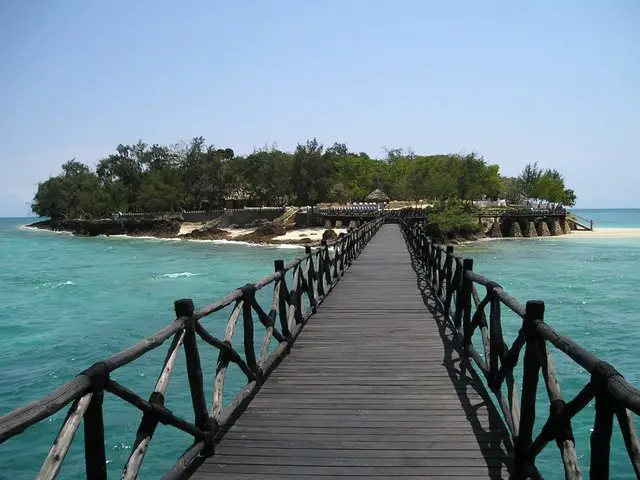 Changuu Island (also known as Prison or Quarantine Island) is located off the coast of Stone town, on the main island of Zanzibar. To get to Changuu Island from Stone town, you'd have to hop on a 30 minute boat ride that the locals usually give to tourists. The name Changuu comes from the Swahili name of a fish which is commonly found in the waters around the island. As for why the island is also known as Prison and Quarantine Island is in it's history. Originally an Arab slave trader used the island and kept any rebellious slaves on it. Following Zanzibar becoming a British protectorate, a prison complex was built on the island although no prisoners were ever housed there. Later the island  was turned into an attraction for tourists and local residents.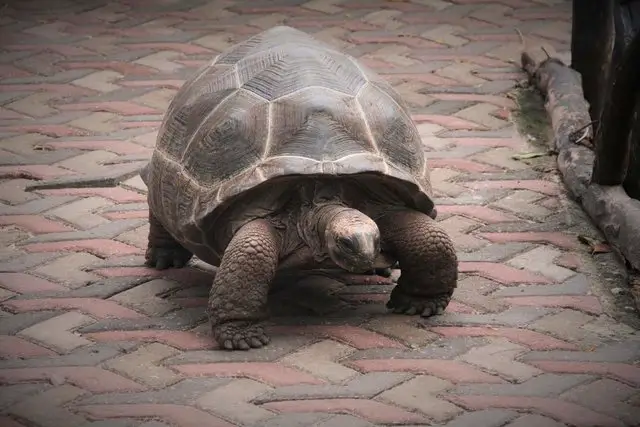 Nowadays, visitors to the island can explore it at their leisure. The prison has been converted into a guest house that includes a tennis court, swimming pool and library. A restaurant has been built on one side of the island, named after the first British Minister, Lloyd Matthews, with some spectacular views of the sea next to it. Lastly, there is a giant tortoise sanctuary which is what draws most tourists to the island.  Since 1919, the island has been home to a small population of Aldabra giant tortoises (one of the largest tortoises species in the world as well as a species on the IUCN Red list) that visitor's today can get the chance to observe and feed.
Visit Stone Town
For those interested in history, culture and immersing yourself with the locals, there's no better place to visit than Stone Town. The city is located on the west coast of Unguja. Also known as Old Town for being the old part of Zanzibar city, it has remained mostly the same for the past 200 years. UNESCO designated Stone Town as a world heritage site in 2000 to help preserve its historic architecture.
A labyrinth of alleyways and bazaars, Stone Town is the sort of place you have to just dive into and explore. Shop around and talk to the locals. Visit some of the famous landmarks such as the House of Wonders, the Old Fort and the Palace Museum. Another tourist hot spot is the house of the late Freddie Mercury, where he grew up as a boy. If you stay after sunset, the very popular food market opens at Forodhani Gardens. Right by the sea, you can try some of Zanzibar's unique cuisine. Highly recommended are the chocolate and banana pancakes.
Dive into the sea
For diving, Zanzibar is fantastic being located in the Indian Ocean. Unguja and the surrounding islands have more than a few marine parks which have some amazing marine wildlife. From coral reefs, turtles, dolphins, whale sharks and a plethora of colourful fish. Even if you don't like getting into the sea, many boat tours often travel through the archipelago, allowing you to stay dry whilst still getting to watch these incredible animals in the sea.
Trek through Jozani Forest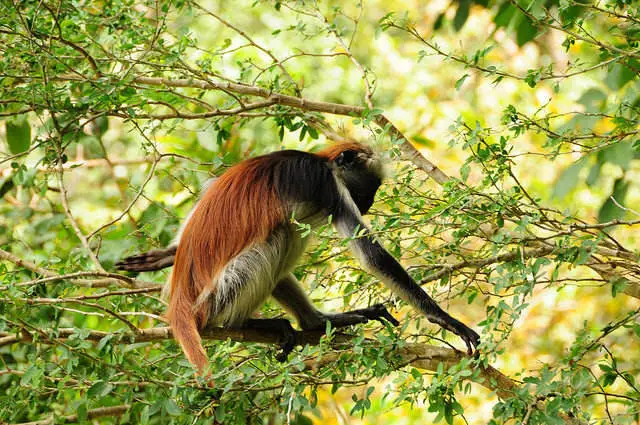 In the central eastern part of the main island lies Jozani Forest, a national park and nature reserve. It's also the only natural forest in Zanzibar. Jozani is perhaps the only place in the world where you can see the rare Red Colobus monkey which is indigenous to Zanzibar. Going around the nature trail, expect to see a few of them. If you are lucky, it's highly possible you may even get in close quarters with a few of them. A few other animal species also reside there which you'll get to spot as you walk round the lush vegetation. A brilliant day out for those who like being out in nature or are adventurous.
Relax on the beach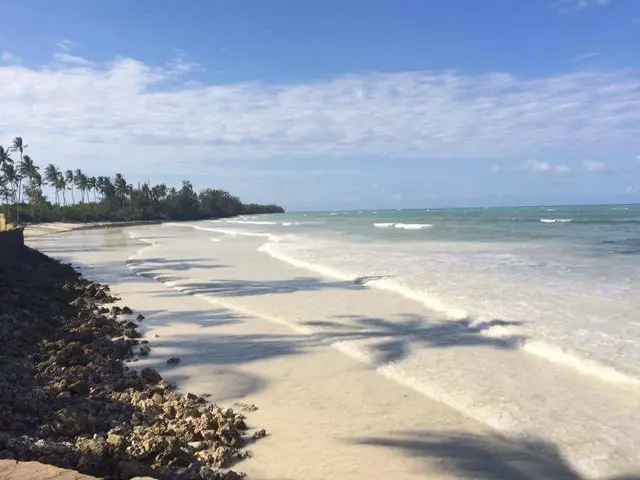 If exploring a city, trekking through a forest or diving in the sea doesn't appeal to you as you prefer a more chilled out holiday then don't worry. As expected, Zanzibar has many beautiful white beaches where you can relax and work on your tan, with an average annual temperature of 26°C/ 79°F. Most of the holiday resorts on the island are located right next to a beach. And with over 25 beaches in all of Zanzibar; it will be very easy to find the perfect spot for you.
Travel Tips for Zanzibar
Zanzibar is very different from the rest of East Africa, including it's food, politics, culture and religion. Therefore before going there, it is worth noting down a few thing first:
The native language is Swahili and it's best to learn some before you go. While many people there do speak English speaking some Swahili will help you fit in a lot more. Just learning the basics will do
If you plan to go there from another neighboring country, you will need to have a yellow fever vaccination certificate.
Unlike Tanzania, Zanzibar's main religion is Islam. So when you visit places like Stone Town, it's best not to get very dunk or wear very revealing clothing.  Save that for the beach or for when you're in your hotel resort.
The Official currency for Zanzibar is the Tanzanian Shilling. However, pretty much everywhere also accepts U.S dollars. Either way, prices out in Zanzibar are fairly cheap (you may have to haggle a bit in Stone Town though).
To save some money getting there, look into flying to Dar Es Salaam on the coast of Tanzania and catching the high speed ferry from there to Zanzibar.
So, if you're looking for a place to relax and try some new things, Zanzibar is the perfect place.
A Holiday Like No Other in Zanzibar!
With these five unbelievable destinations it's now wonder how many people take their holidays in Zanzibar! Find what you're looking for on your next vacation in this amazing region of the world.
Please follow and like us: