As an Amazon Influencer, we earn from qualifying purchases you might make if you click any of the links on this page.
If you are an ardent lover of the waters and love to explore the vivid life beneath the surface, then the Philippines is surely already on your bucket list. Here you will see a list of the most special snorkelling spots in the country, which is well known to be one of the best places for diving and snorkelling in the entire world.
The coral reefs, exotic fish, sea turtles and a plethora of other under-water life forms are present just off the stunning beaches and waiting to be explored. Accommodation options include anything high-end resorts facing the shimmering waters to vibrant and cosy guesthouses and hostels.
Every single island is a home to a number of snorkelling and diving spots that you can freely explore and fall in love with with. The only trouble is how to choose and combine them into a coherent itinerary of the Islands. For the first part, you are covered! Just keep reading below and you'll easily understand which island is the best for you. For combining them into a solid plan, it might be better to then seek the help of a Philippines travel specialist.
Siquijor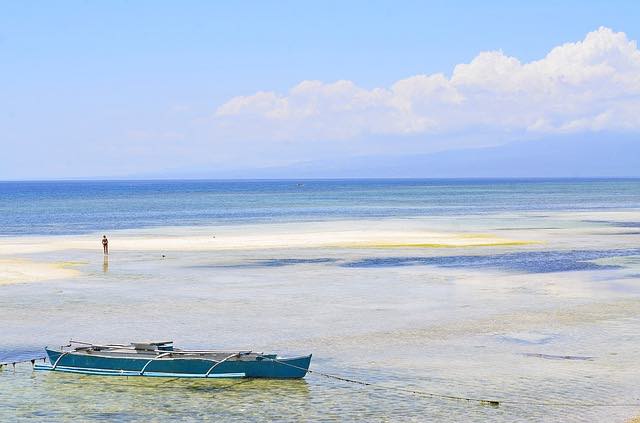 The shimmering white sand and glowing waters at the Coco Grove Beach Resort is a treasure for snorkelling enthusiasts. The under-water life comprises of various species of corals and fishes. As you go across, tracing the coastline on a motorbike, you will find plenty of other snorkelling spots in the vicinity. This island is fairly undeveloped so it is more suitable for those with a DIY approach to travelling.
Camiguin
It is a tiny volcanic island that is beautiful and untouched. This hidden gem is a magnet for adventurers and offers various treats not only in the form of underwater activities but also on the shore! Scuba-diving and free-diving are the sports available here. Accommodation and food arrangements are always taken care of. There have even been instances when whales and sharks have been spotted in this area.
Coron- Siete Pecados
The name Palawan in itself is enough to know that an adventure like no other awaits you there! The rich, beautifully coloured corals and a zillion species of fish await to be explored here. Apart from Siete Pecados, there a numerous other snorkelling spot on the island. Coron is famous for being one of the best shipwreck sites in the world, many of which can be seen while snorkelling – there's no need to even dive.
Apo Island
Divers and snorkellers flock here every year to explore the varieties of coral reefs, fishes and other marine life-forms. Although the typhoons and earthquakes have created a considerable amount of damage to the natural under-water life here, the place still remains in the list of one of the most popular snorkelling spots of Philippines. Apart from the tourists, this spot is also one of the favourites for exotic sea turtles.
Moalboal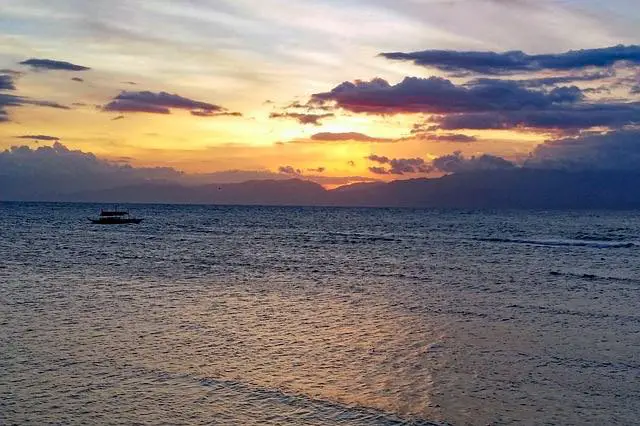 The best spot to snorkel if the Sardine Runs mesmerise you just as much as they mesmerise us! Millions of Sardines keep on making runs here just like in the movie 'Finding Nemo'. Apart from that, the tourists go crazy over the vast diving and snorkelling opportunities in this calm and beatuiful area.
Bohol
Balicasag, Anda, cabilao and Pamilacan are the four amazing snorkelling spots here. Not just the corals and the turtles, but sardines, jackfish swarms, sharks, whales, smaller animal species, frog fish, pipe fish, nudibranchs and a lot of other underwater species in this area that are generally not all found together. These four regions are spread across the island and are known to be rich in the diversity of marine life forms.
Puerto Galera
The Sabang Beach of Puerto Galera has been a hot spot for tourists since decades. It flaunts a rich variety of coral reefs, popularly known as Coral Gardens and aquatic sponges as well. That, in turn, attracts a vast variety of small aquatic animals such as rare species of crabs, marine flatworms and tropical fishes. You may also find lionfishes here. The best thing about Puerto Galera is its vicinity to Manila, making it an ideal weekend getaway from the city.
Nalusuan
This particular site is a marine sanctuary not far from the coast of Cebu. Unfortunately, the corals within it were largely destroyed within a very short span of time due to bad fishing practices by locals. However, there are certain corals that are a source of attracting bigger fishes, even today. If you are fortunate enough and it is your lucky day, you may get to enjoy the glorious view of a ray shark or a reef shark as well in the vicinity of this area.
Anilao
The majestic western coast of Batangas is a cluster of a lot of snorkelling spots. The well-known Sombrero island is well within reach here. The coral gardens, especially in Anilao are a sight for sore eyes. There are resorts available here for a hospitable stay, serving exotic sea food to pump your vacationing experience. This is also very near to Manila, actually half the travel time compared to Puerto Galrea. The only downside is the beach here is full of rocks, so it is more for hardcore divers and snorkelling fans.
Donsol
The whale sharks here are like no other! Wide and far, it is known as the original and natural whale shark capital of Philippines. Hence, these big fishes are often seen swimming around on the surface of these deep waters. Snorkelling around them is one of the most exotic holidaying experiences that has been acting as a tourist magnet since years.
Is A Diving Adventure in the Philippines For You?
There goes our exclusive list of the best snorkelling destinations in Philippines, the destinations that top the charts amongst more than 7000 islands in the country! You may choose to explore these destinations on your next visit. However, there are plenty of untouched snorkelling spots in the vicinity of these top-notch mentions. Well, now what are you waiting for? Book the tickets and snorkel away!
Please follow and like us: