As an Amazon Influencer, we earn from qualifying purchases you might make if you click any of the links on this page.
There are countless different types of vacations out there just waiting for you. For some, simply heading to a city and seeing all the sites is enough. Others like to take a road trip and see as many sites as they can. For the daring out there, there are adventure vacations where thrill and exploration and the main focuses.
If you're looking for your next great adventure but aren't sure where to start, check below to help you get your gears turning and the ideas rolling.
Hiking Vacation Ideas
Nothing like being out in the wilderness, right? Nothing but you, your backpack and tent. If you're looking to make hiking your next big adventure, you've got plenty of options.
Where Can I Go Hiking? 
If you're in and around the United States, the Appalachian Trail is of course a big one. You could head out west to Zion National Park. There are plenty of trails and various lodging options as your make you trek through. Another popular spot is Glacier National Park, a nature preserve nested in the Rocky Mountains.
Best European Hiking Destinations
Europe is home to some of the world's best hiking trails in and around the Alps. The Alps stretch through France, Switzerland and Italy meaning you could cross borders in a matter of days. Many of these trails, however, are for the more advanced hikers and some take double digit days.
Further into The Ocean on A Hiking Adventure
Or, you could head to the other side of the world and go to New Zealand. Make your way to Tongariro National Park on New Zealand's north island. There are multiple hiking trails in the area and it is quite easy to get to one of New Zealand's biggest cities, Wellington.
Fishing Vacation Ideas
While you may be just as content to go down to the ol' creek by your house, there are plenty of fishing vacations and expeditions to take part in. Make sure you're all packed up with the right fishing gear and ready to go before you start telling your fish stories.
Where Can I go Fishing in the Americas? 
Stateside, there's nothing quite like going up to Alaska. Not only can you head out for some fantastic deep-sea fishing, but you'll also be treated to a number of whales that go by as well as seeing beautiful glaciers. If the warm weather is more your style, make way for the Florida Keys.
If you are yearning for a specific kind of fish, then why not try your luck for some walleye? A beautiful whitefish, known for its buttery texture. The best walleye fishing is in Wisconsin, so why not add that to your bucket list?
One of the top spots in the world is the Amazon that runs through Brazil. You'll find a whole myriad of fish up and down the river and also be treated to some incredible sights and sounds.
Biking Vacation Ideas
Channel your inner Lance Armstrong (without the doping accusations) and get on your bike and ride. Whether you're looking for a leisurely biking route or something a bit more advanced, there are plenty of options out there for you.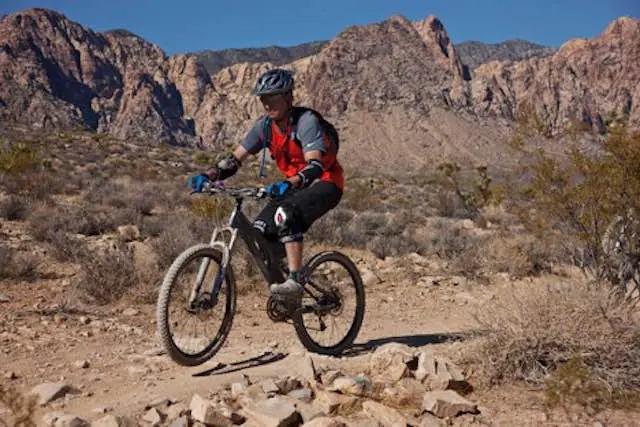 Are You An Experienced Bicycle Rider? 
An advanced challenge is the Big Sur in California. There's nothing quite like riding along the coast. And hey, what better excuse than to stop and take a few pictures as well? If you want to be in the middle of nature, you can take the Natchez Trace that runs from Nashville, Tennessee all the way to Jackson, MIssissippi. That will take you a few days, so prep accordingly.
If you're wanting to travel and relax a bit, there are many biking routes throughout the Netherlands that even take you into neighboring countries. The area is no stranger to cyclists and the land is mainly flat and smooth riding.
Climbing Vacation Ideas                 
While you may not have enough to channel your inner Sylvester Stallone from Cliffhanger, you can still find lots of great places to go hiking.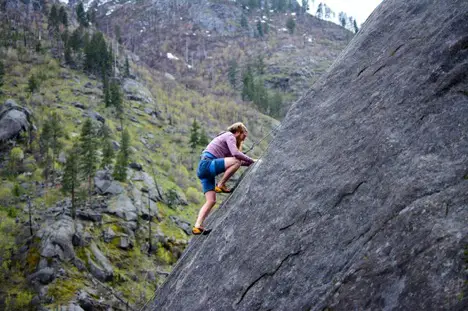 Which Are The Top Places in the US for Climbing?
One of the top places in the U.S. is Red River Gorge in Kentucky. Out west, it's no surprise you can find some great climbing areas in Colorado, most notably Boulder Canyon.
Climbing in Asia? 
Going to the opposite side of the world, Railay, Thailand is another top spot for climbers. It sits right on the beach which means you'll be able to easily cool off after a hard day's work.
Morocco is An Unexpected Climbing Heaven
Last on the list is Todra Gorge in Morocco. Morocco is home to the Atlas Mountains and they offer plenty of places where you can go climbing. Some claim the area is one of the largest developed climbing areas in that part of the world, so there is no shortage of options.
Are you ready to take of Adrenaline Junkies? 
There you have it, four great vacation ideas for adrenaline junkies! There are many other adventures you can explore including Scuba Diving in the Great Barrier Reef, Heli-Skiing in Alaska, Camel Caravan in Sahara, Canyon-Jumping in France, White-Water Rafting in Arizona, Running with Bulls in Spain, Rock Climbing over the Kullen Sea and so much more. This list goes on and on! All you need is pack your bag, make a booking with your travel agent and set off.
Please follow and like us: