Visiting a lake can make quite the special day out, especially when the sun is out. Europe itself has a plethora of lakes. Many of which provide scenic views that will remain in your memory for years. Whether you're travelling through the continent or staying in one country, here are ten amazing lakes to visit in Europe.
Ten lakes to visit in Europe:
1. Lake Constance (Central Europe: Switzerland, Germany and Austria)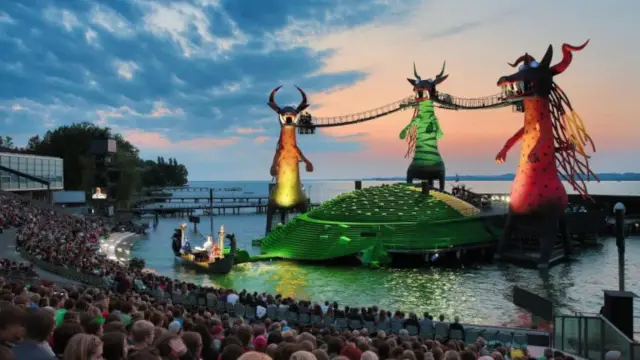 Nestled between three countries near the Alps, Lake Constance is the third biggest freshwater lake in Europe. Due to its geographical location, the lake is both a beauty to look at and surrounded by a wealth of different cultures. As such, there are many things to do and see here. For example you could visit Mainau (otherwise known as Flower Island) or visit Friedrichshafen which is now home to the Zeppelin museum and fly over the lake. There's also the annual Bregenzer Festspiele arts festival which features the world's largest floating stage. Having seen the stage myself, I can say it's an incredible marvel to look at and
2. Lake Bled (Slovenia)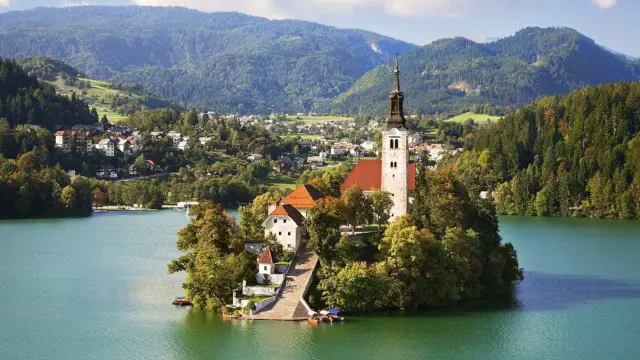 Located in north-western Slovenia, Lake Bled in a popular tourist destination, if not the most popular. In the middle of the lake lies Bled Island where many visitors go to see the Assumption of Mary Church. There you can ring the wishing bell which itself has an interesting and dark legend attached to it. As well as Bled Island, there's Bled castle right next to the lake and the regional dessert you can try – Bled Cream Cake!
3. Lake Annecy (France)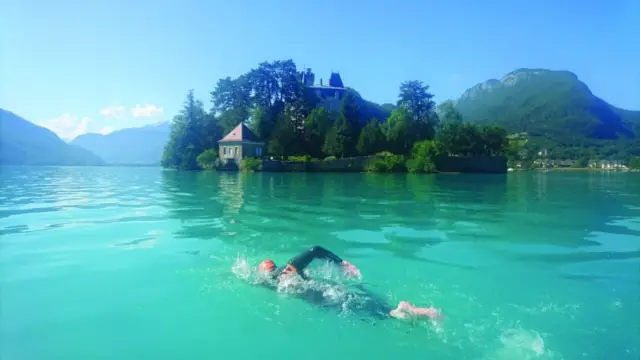 The third largest lake in France, Lake Annecy is very popular with tourists for its water sports and swimming. The lake used to suffer from severe population however nowadays is known as Europe's cleanest lake.
4. Lake Windermere (England)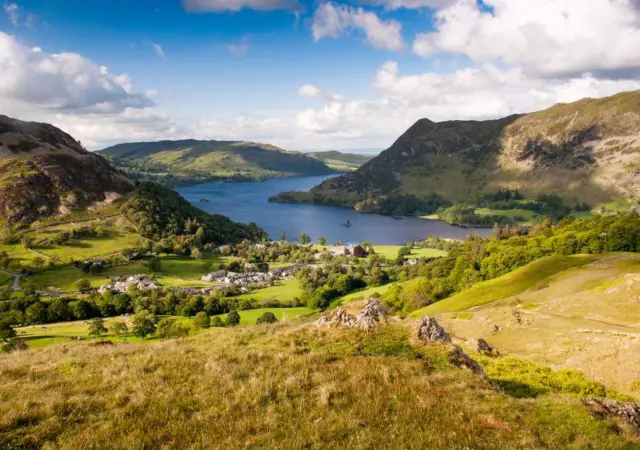 One of the most well-known places in the UK (being British myself) is the Lake District National Park. The largest lake there and in the whole country is Lake Windermere. There are many family activities to do there such as boating trips, balloon flights, parks, horse-riding, hiking and cycling trips, and playground areas for the kids.
5. Lake Garda (Italy)
In Northern Italy, between Venice and Milan lies Lake Garda, the largest lake in Italy. The lake and the surrounding area hold a large variety of things to do. From nature parks such as Parco Natura Viva to Gardaland, the largest theme park in Italy. As for the lake itself, the landscapes and views are breath-taking. For many visitors it's like a Mediterranean paradise.  
6. Plitvice lakes (Croatia)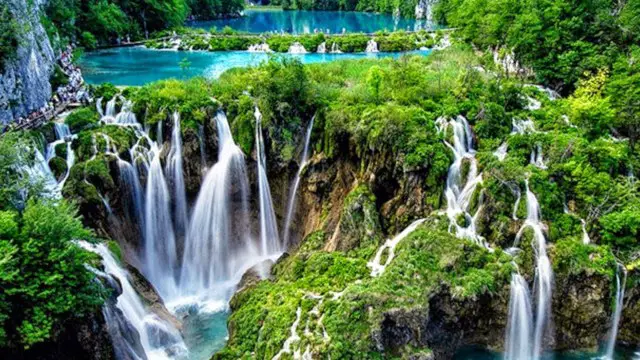 You may have heard or seen pictures of the beautiful Croatian waterfalls before. Not only one of the oldest and largest lakes in Croatia, the Plitvice lakes is also a World Heritage Site. It attracts more than one million tourists each year and it's no wonder when you look at its majestic waterfalls. This place is all about the views, if you fancy swimming you'll have to visit another National Park in Croatia.
7. Lake Hallstatt (Austria)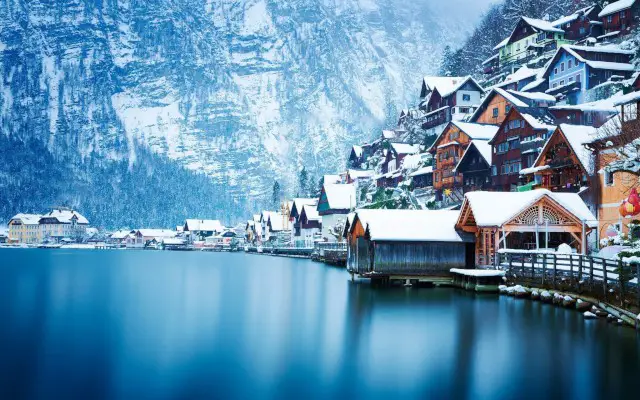 This charming lake is named after the small market town next to it. Hallstatt is well known for its salt mining, dating back to prehistoric times. Situated between the town and the Dachstein Mountains, the lake is a scenic view to say the least. It's also a popular destination for scuba diving. 
8. Lake Brienz (Switzerland)
Next, on our list of lakes, we head back to Switzerland where Lake Brienz is just north of the Alps. Like Lake Hallstatt, Lake Brienz is named after a small village close by. As many of the other lakes are as well, this lake is extremely popular for boat tours. In fact, there has been a regular boating service since 1839. The boats can offer a stunning panoramic view of the lake and surrounding mountains. Another place to see at Lake Brienz is Giessbach Falls. At 500m high, this waterfall is right next to a grand hotel that looks almost fairy-tale like.
9. Lake Como (Italy)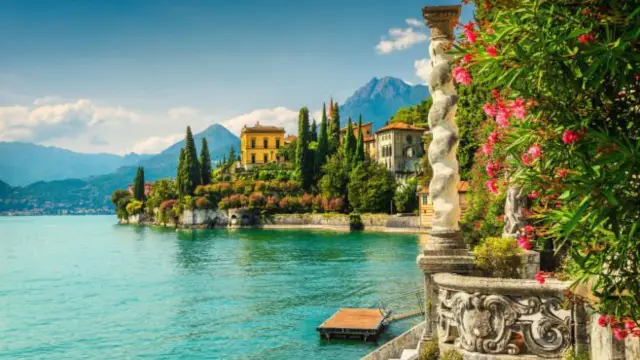 After Lake Garda and Lake Maggiore, Lake Como is the third largest lake in Italy. It is also one of the deepest lakes in all of Europe and has been recorded to be over 1,300 ft. deep and the bottom of the lake is 660ft below sea level. Its shape is quite famous as it resembles an inverted "Y". Having travelled around the lake, I can say it's one of the most picturesque places in all of Europe. Elegant lakeside villas and palaces surround the beautiful lake. Tourism here has been popular since Roman times and it's not hard to see why.
10. Lake Geneva (Central Europe: Switzerland and France)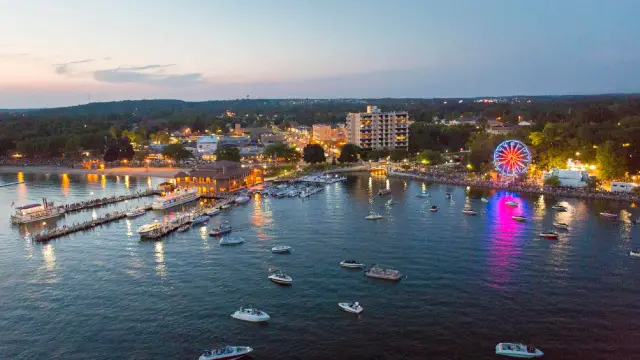 Finally, we have Lake Geneva, located on the border between Switzerland and France. It's also perhaps, one of the most well-known lakes in the continent. Situated on the north side of the Alps, Lake Geneva has many different activities to do from skiing to water sports such as sailing and rowing.  There are many sights to see as well as the vineyards of Lavaux, Chillon castle. For spectacular views of the whole area there's' the Salève, a mountain in France known as "The Balcony of Geneva".
What's your favorite lake in Europe?
Europe has some of the most amazing lakes in the world. Places that can offer tranquillity, natural beauty and memories that last you a lifetime. It's no wonder why these ten lakes get so many visitors each year. So if you are in Europe and are looking for something to do, what could be better on a sunny day out? There are also many other lakes in Europe that are great to visit so if I didn't mention your favorite then comment below and tell me yours.
Please follow and like us: