The wonders of the French Alps make it a hugely popular tourist destination for adventure seekers from around the world. Despite there being many other ski resorts around the world to tempt us these days, people still find something extra special about skiing in the Alps.
While this is a region that has a lot to offer, for many the main reason for spending time in the French Alps is still the fact that it is such a great skiing destination. Simply put, there is no better place in the world to don some skiing gear and hit the slopes.
There are many reasons why so many people head here every year and enjoy a great time on the slopes making it one of the top winter destinations, with the following some of the top ones.
Top Class Skiing
Clearly, the basic requirement for any skiing destination is that it has to offer the chance for top class skiing. This means a big variety of slopes for skiers of different levels and all of the facilities needed to make it easy.
It is no surprise to see that the French Alps has everything needed for a great skiing trip. The long list of amazing resorts here includes places such as Les Gets, Morzine, Avoriaz, Combloux and La Plagne, all with modern facilities and reliable snowfall.
The number of ski resorts around this part of France means that there is something for everyone. Whether you want a family trip, a romantic couples break or a challenging ski adventure you will find a resort to suit you here.
Beginners can get going on easy slopes while experienced skiers will find plenty of challenging spots to give them a real test. No matter what level of skiing ability and experience you possess, with a little bit of research you can find slopes you are comfortable on.
Amazing Accommodation and Scenery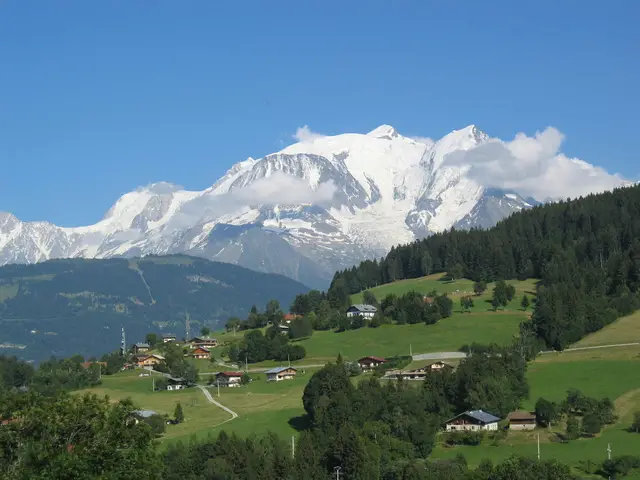 One of the other big reasons why so many people go skiing in the Alps is the fact that there are so many amazing places to stay. Whether you prefer a classy hotel or a comfortable lodge, you can stay here in style.
Each of the area's resorts has a wide selection of accommodation options to choose from. There is something very special about staying in a ski resort in the French Alps that makes any trip here linger long in the memory and that causes many people to come back over and over again.
The Alps are also famously scenic. If you are lucky then you may get a view of one of the famous mountains from your hotel room, with Mont Blanc the tallest peak in Europe.
However, no matter where you stay, you are likely to come across beautiful backdrops of snowy mountains and quaint villages. This really is a glorious place to take some pictures or just stand back and soak up the atmosphere.
Great Food and Wine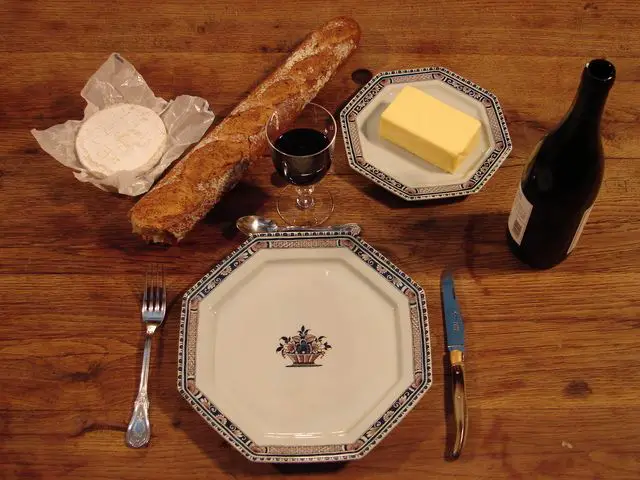 Any trip to France is going to involve a lot of excellent food, and the best ski resorts will give you a treat to remember. There are few things in life as satisfying as returning from a day on the slopes to eat something warm and tasty in your hotel or a restaurant.
If you love good food then you will enjoy the local specialities here, such as cheese, trout and cured sausage. Add some fine French wine to your meals and you have the perfect way of relaxing and topping up your energy levels between skiing times.
The classiest resorts have a selection of excellent restaurants in them, while eating well is pretty much guaranteed even in more modest resorts.
The Other Things to Do in This Skiing Heaven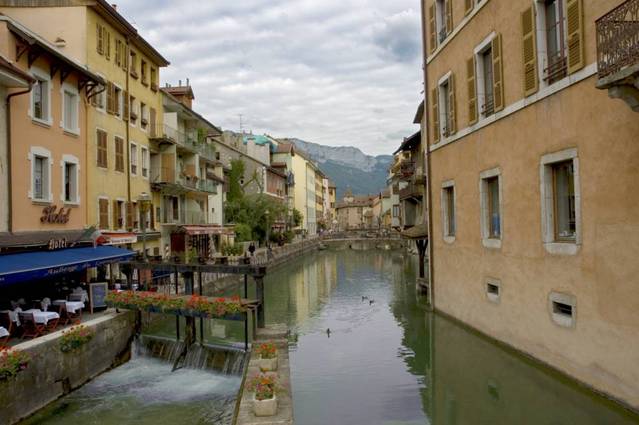 The ski resorts in the French Alps are among the most famous in the world. As well as regular people looking for a great trip, this region is also a magnet for the rich and the famous who like to put on their skis.
However, something that a lot of people aren't aware of is that there is a lot more to do here than just ski. The spectacular scenery means that it is also a great place to go walking or hiking, mountain biking or paragliding.
This means that even those people who aren't sure how much they will enjoy skiing can find something to do here. You could also soak up the local culture and check out some museums in your spare time.
Finding the right hotel is a big part of the Alps experience in France, so why not get started on looking for one just now? Let us know about your favourite experiences in this part of the world in the comments section.
Please follow and like us: