There are few vacation spots more popular than the Alps. These Alpine resorts have definitely stood the test of time. Although the Skiing and facilities have become more modern, you'll still find that quaint village atmosphere at some resorts. When you imagine a picture perfect ski resort you will probably be thinking about an Alpine postcard with snow covered chalets and a mountain background.  So why choose the Alps for Skiing? Here are a few reasons why.
The Chalet culture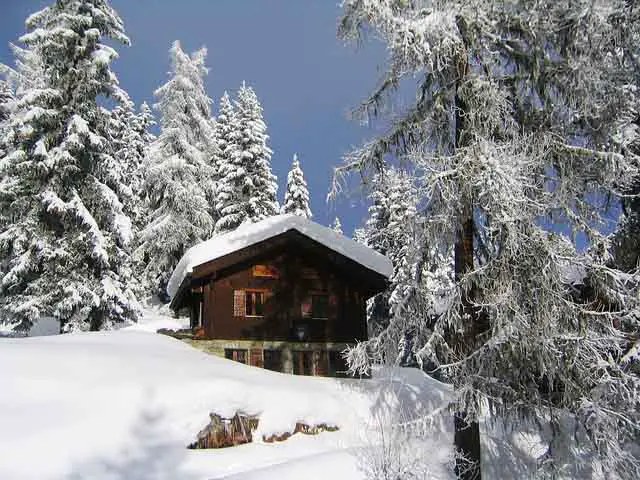 No other place in the world is quite like it. The Alpine ski chalet culture of sharing your accommodation and dining with strangers might seem a little alien to some. However, it is an experience you will never forget! Val Disere is a popular place for fun chalet break and you'll find great deals at Mark Warner's chalet hotels.  You'll get spectacular mountain views, excellent facilities and the chance to unwind and swap stories with other guests in the evening. You might even pick up some ski tips too! Research the type of Chalet you would like to stay in before you go and check the location within the resort too. You can choose from Chalets with Ski-in ski-out options, slopeside or right in the heart of the resort centre.
Great Après ski
Why choose the Alps for skiing? A top reason: Apres ski. When you work hard on the slopes, you play hard after skiing. The Alps started the Après Ski scene and certainly offer amazingly authentic food and drinks for its visitors. For example, the Frog and Roast Beef is the highest pub in Europe and draws the Brittish in particular in Val Thorens France. There are many pubs, bars and even nightclubs at ski resorts in the Alps some with more of a party scene than others. Resorts that are known for their party scene include  St Anton or Mayrhofen in Austria, Sauze d'Oulx in Italy or Meribel in France.
Delicious Alpine food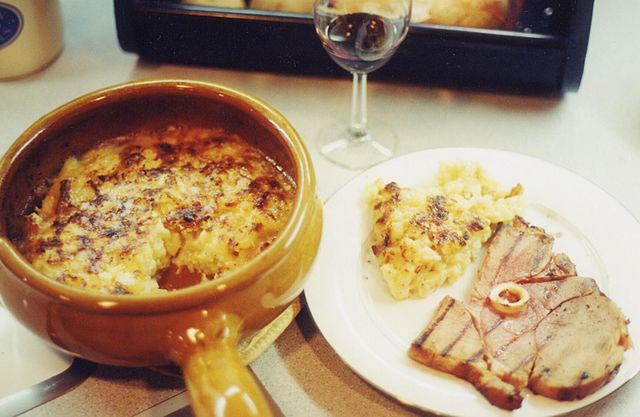 It isn't just all about Fondue, (but the fondue is amazing). There are many tasty Alpine treats awaiting you after a long day skiing. You must try the traditional raclette, tartiflette and of course the typical Savoyard fondue. Then wash it down with Le Genepi, a traditional herbal liqueur drank as a digestif but you can also try as an aperitif if you wish. Basically, if you like bread, cheese and alcohol you can't go far wrong here. It might be a heavy diet but it is definitely delicious. After all that exercise you deserve it too!
It stands within 5 countries
Why choose the Alps for skiing? The opportunity to visit 5 countries in one ski trip! That's right! You'll find mountains belonging to the Alps in Italy, France, Austria, Switzerland and Germany. Ski holidays in the different destinations have similar ski areas and slopes. Some are even shared such as Les Portes du Soleil stretching from Morzine in France to Champéry in Switzerland.  Although similar, each has its own unique charm. Pary nights in Austria, pretty chalets in Switzerland and glacier skiing in France. You can even ski a few countries in one day, some tour operators offer this as a day trip through different countries too.
Both Family friendly and adult resorts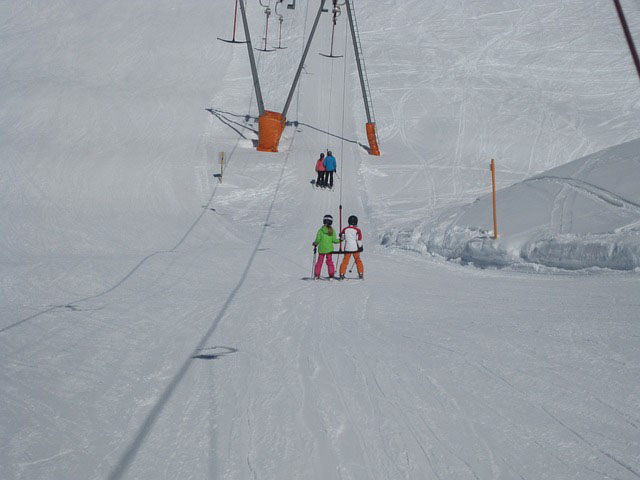 The great thing about the Alps is that whatever type of traveller you are, you'll find the perfect holiday for you. There are specialist chalets where you can book childcare and children's ski lessons, and also kids clubs to keep them entertained. Family chalets mean you can stay with like minded families with all the facilities you need with young children. Couples haven't been left out – there are many couple themed chalets too. Some luxury chalets include spa facilities, a pool and bars to relax together after a long day skiing.  Michelin starred restaurants and cocktail bars await for your romantic couples night out.
It's easy to get to
There are so many ways to get to the Alps and whichever resort you want to go to there are plenty of transport options. The local train network is excellent and whichever country you travel to, it is easy to get to the main resorts by rail and by road. Depending on the time of year, if you decide to drive through the mountain roads, you'll need to check the conditions before you travel. The nearest airports for the mountains are Airport Aix Les Bains in Chambery, France and The international airport Geneva in Switzerland. Tour operators may include transfers when you book a package holiday which covers all your travel needs too.
Of course excellent ski slopes
The real reason you go on a ski holiday is the ski! If the skiing isn't right then it doesn't matter about everything else! The Alps are still a winner for skiers because they have some of the best slopes in the world.  Check out Zermatt in Switzerland, Courchevel in France or Lech Zürs am Alberg in Austria. There's a reason people keep coming back generation after generation. For fantastic year round skiing the Alps are the perfect choice for all. Whether you are an experienced skier or a complete beginner its a great destination to choose.  The Alps is a great place to learn to, with plenty of slopes at varying levels so you can work your way up from the nursery slopes!
There may be other Ski resorts in the world but why choose the Alps for Skiing?
It has the tradition, the scenery and excellent ski conditions any skier could ask for. No wonder some of the top ski resorts are located in the Alps. The numerous and varied resorts cater for every type of traveller. So why choose the Alps for Skiing? Whether you are travelling as a family, a group of friends or as a couple the Alps are still a winner for skiers.
Do you enjoy skiing in the Alps? What is your favourite Alpine resort and why? Let me know if you have any other reasons why the Alps are still a winner for skiers when it comes to enjoying a fantastic ski holiday.
Please follow and like us: