In the rolling hills of northern Vermont, the town of Stowe sits perfectly situated to welcome skiers and outdoor enthusiasts. It welcomes guests with open arms year after year. Nestled between peaks at an elevation of 889-feet, Stowe is a charming and scenic destination that provides a seemingly endless list of recreational activities to keep its guests engaged in the beauty of the outdoor world that it inhabits.
While there are plenty of places to cozy in and enjoy the view, Stowe is truly a place that beckons to visitors looking to get out and make the most of the great outdoors. The most popular tourist hotspots in this area have earned their reputations with good reason. When you're planning a visit to Stowe and you're crafting the ideal itinerary, there are a few places you absolutely won't want to miss!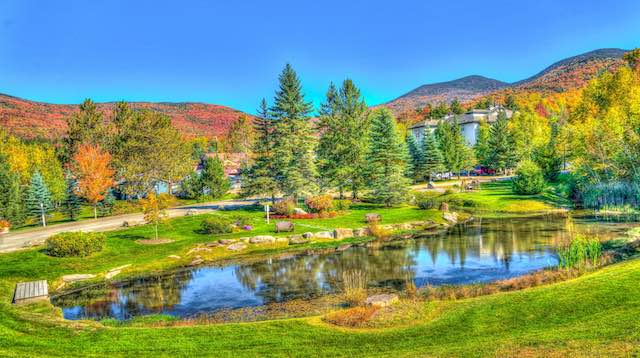 Vermont Ski and Snowboard Museum
This small museum on Main Street encapsulates a vast history of taking to the mountains in the name of skiing and snowboarding. A trip to the Vermont Ski and Snowboard Museum is a must. Since it's Stowe opening in 2000, this museum has successfully detailed and displayed artefacts. It's a home to photographs and apparel that speaks to a ski culture that has long-defined the state. Guests can enjoy exhibits that feature the 10th Mountain Division's work in the area. This work that began in 1943 and continues on to this day. Similarly, visitors have opportunities to browse award-winning photographs of Vermont snowboarders in action on the slopes. The museum is also home to the Vermont Ski and Snowboard Hall of Fame. The Hall of Fame inducts a new individual into its ranks on an annual basis.
Ben & Jerry's Waterbury Factory
The sweeter side of life in Stowe is also full on there by booking a guided tour at the Ben & Jerry's Waterbury factory. Just down the road from the city centre on Route 100, the Waterbury factory provides guests with an insightful view into how their delicious ice creams. You can see how the ice cream is crafted and packaged before heading out to grocery stores around the country. No tour would be complete without a few samples, making this a sweet stop you won't regret. The factory hosts a gift shop to commemorate your tour at the end. This is a highly popular tour year-round so it's advisable to book your place well in advance of your arrival in Stowe.
Moss Glen Falls
Those with a passion for hiking through the pristine wilderness towards the promise of an incredible cascade will want to put Moss Glen Falls towards the top of their Stowe itinerary. The Moss Glen Fall Trailhead begins in eastern Stowe. It provides hikers with nearly 3-miles of scenic path through lush foliage and forest. As you descend upon the falls, you'll have the option of hiking to the upper falls observation site. The next option is remaining on level ground for a look up at this towering waterfall. One of the most beautiful parts of visiting Moss Glen Falls is the opportunity to come across a variety of smaller falls as you're en route to the one you set out to see.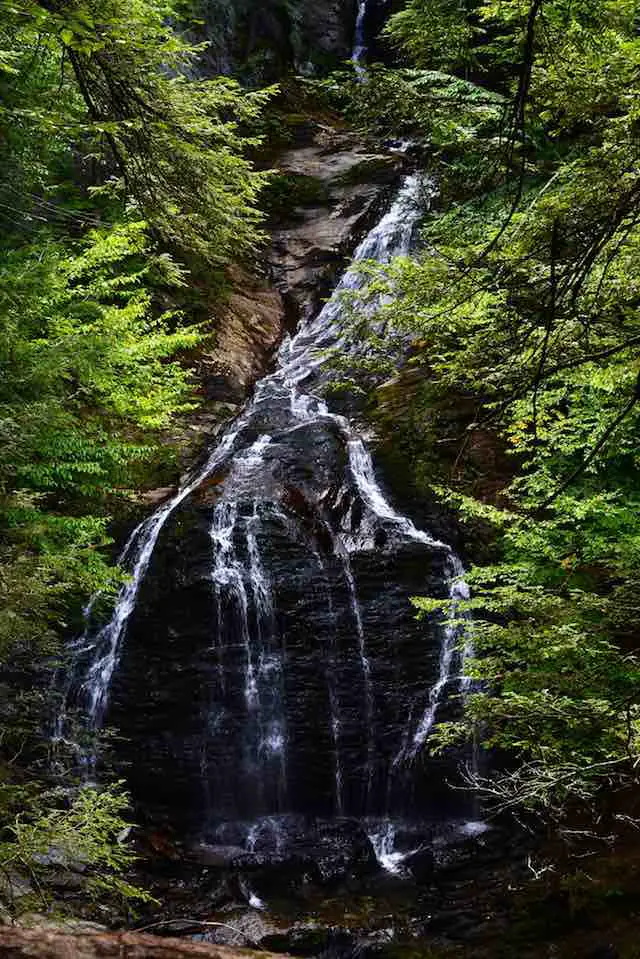 Mt. Mansfield
As Vermont's tallest peak, it would be easy to assume that Mt. Mansfield is famous for its tower heights when in fact it's a resemblance to a human profile often takes centre stage. Visitors are drawn to this unique mountain top for its one-of-a-kind appearance no matter what time of year they arrive. Reaching over 4,000 feet into the sky, Mt. Mansfield is best approached by tram, giving you a panoramic view over the city of Stowe as you make your way up towards the summit. Known as the Gondola Skyride, this adventure is accessible from Stowe Mountain Resort and its drop off point provides access to some of the mountain's most thrilling trails.
Gold Brook Covered Bridge
Often referred to as Emily's Bridge, the Gold Brook Covered Bridge in Stowe is a highly sought after destination by tourists looking for a bit of a paranormal edge to their Stowe experience. Many locals and visitors believe the bridge is haunted by a young woman who took her own life when the man she loved never showed up at their meeting point on the bridge to elope. Rumours surrounding the supposed haunting began swirling in 1968 and the stories have gained momentum ever since. Whether you admire it for its mysterious past or its beautiful architecture, the Gold Brook Covered Bridge is still a sight to behold.
Come and Experience Stowe
Stowe is a sensational vacation destination whether you're in the mood to hike, bike, chase cascades or discover legendary covered bridges. The community of Stowe long-ago learned to maximise the beauty of their natural surroundings while working hard to maintain an atmosphere of tranquility and welcomes travellers to come and see it for themselves. Arriving in Stowe means immersing yourself in the small-town charm that comes alongside a thrilling outdoor adventure. After a trip to Stowe, Vermont may very well be calling you back sooner than you ever imagined.
Author Bio
Caitlyn Knuth is a travel writer whose own adventures have inspired her to write about everything. From the most delicious cafés in Paris, France to the breathtaking salmon runs in Juneau, Alaska. Working in association with Stowe Country Homes, she enjoys writing and sharing about experiences in Stowe in the hope others will pack up and head out on Vermont-bound adventures of their very own.
Please follow and like us: