For most people living in Quebec, winter is so long and depressing that they start to plan their summer escape as soon as the first signs of spring manifest themselves. There are holidays that are meant to be thrilling, and then there are times, more often than not, that we just have to relax! That's where a cottage in Quebec comes into play!
A Cottage in Quebec Just for You!
Explore Quebec, while staying in an incredibly comfortable cottage! No matter what time of year, the depth of summer, or an exciting winter getaway, it's an excellent idea for a calm holiday. In order to help you decide on your accommodations, here are four reasons to rent a cottage in Quebec!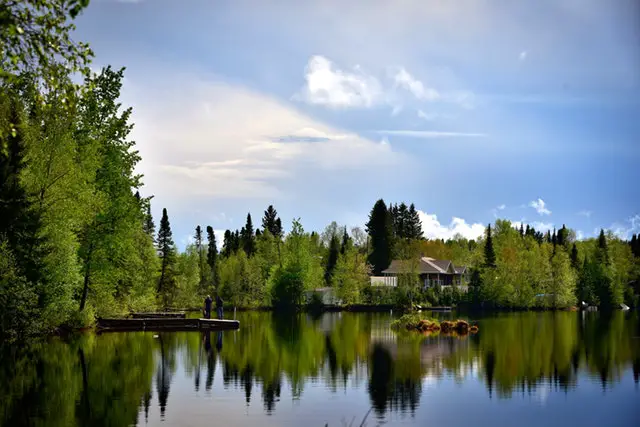 Being Close to Nature
It's not surprising that most Quebecers put a premium on being in the nature during the few warm months they have. Whether you're from this Canadian province or not, you should definitely check out some of its nicest cottages like Le Clos des Brumes. 
Cottages in Quebec are typically located in beautiful natural places. Because of their remote location, owners can justify renting a place for a few days just for your enjoyment. Three things that are harder to accomplish if you simply vacation anywhere else include: 
Relaxing. No one to be loud in the room next to you, a cottage is ideal for relaxation!

De-stress. Your body, mind, and spirit will release some of that pent up stress surrounded by the quiet of nature.

Engage in physical activities. It's not everyday you may have to actually chop firewood to stay warm! Get out and explore the wilderness around you and get a little exercise at the same time!
After all, Quebec and Canada are well-known for their beautiful countrysides, natural parks and wildlife reserves. There is something about leaving the city specifically to go into the nature that can't be replicated anywhere else. If you pick a waterfront cottage, you'll essentially have a private beach for line-free tanning!
Feeling at Home
There is a world of difference between renting a hotel room – or even a room at a resort – and renting a cottage. The cottage life truly feels like being right at home! Especially if you rent the place for a few weeks.
Big, whirlwind trips are exciting, but there's something to be said for sleeping in the same bed every night and not having worry about check out. Your whole group can hang out together more often than if you were in separate rooms. Plus, you will potentially save a bit of money by cooking your own meals and not having to eat out every single day.
Staying in hotels can be disorienting, and it can be tough to ever feel settled. Rented cottages tend to have all the amenities you need! Many of them are decorated to feel cosy and comfortable. This way, you get to be on vacation and still feel right at home.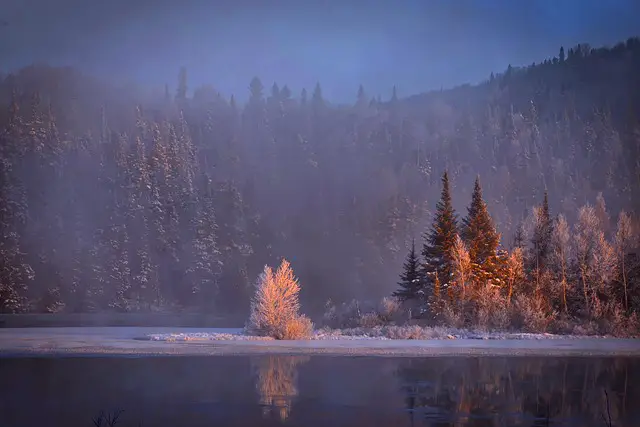 Enjoying the Attractions
On top of the gorgeous natural splendor that typically surrounds cottages in Quebec, they are often located within a short distance of a lot of activities. Cottaging in wine country in British Columbia, Quebec, and other Canadian provinces, is a common activity that allows cottagers to take a trip out to the vineyards and go on tasting tours, for example.
There are also often hot springs and spas in cottage country to make you even more relaxed! Not to mention the local restaurants and eateries if you feel you need a break from the cottage. If you don't feel like staying in all weekend, you can get out and explore your surroundings.
Doing Things You Wouldn't Normally do
There is something about cottages that can bring out the charm and warmth in everyone. Whether you're around the campfire or sitting on the dock, you'll likely find yourself opening up. You'll find yourself doing things that you wouldn't normally do.
Things like telling stories, playing card games, or simply enjoying a sunset. Being outdoors and having a lot of time to contemplate also tends to unlock old memories. Add a couple of brews during your barbecue, or a glass of lakeside wine, and the stories just flow!
Renting Your Private Cottage in Quebec!
If you have a few days, or even weeks, of vacation coming up, you should definitely think about renting a cottage in Quebec! Between the superb nature that surrounds them, their homey feeling, and the attractions nearby, these vacation places have everything you need to help you relax and live an amazing experience.
Please follow and like us: