As an Amazon Influencer, we earn from qualifying purchases you might make if you click any of the links on this page.
Melbourne is the most exciting city in Australia. It is full of art, culture and festivals with green parks and mountain ranges. No wonder it was the second best liveable city in the world after Vienna for 2018 but before that Melbourne was crowned with the title for seven consecutive years. With these unmatched credentials, it is certain that here are a lot of things that you can do to enjoy your travel to its fullest. If you're planning a trip to Australia make sure to check out Broome too! 
To help you and your team get the best, while you are in Melbourne, here is a list of 7 seven things that you and your team should give a go – to enjoy Melbourne, the Melbourne way.
Check out the street arts
Melbourne is famous for its unique art displayed on approved outdoor location throughout the city. Melbourne's street art is renowned worldwide; it contributes to the vibrant urban culture of the city. People from all over the world come to experience Melbourne's creative ambience.
Not just street arts, but you will get to explore secrets coffee shops, rooftop bars, boutique shops in the inner city of Melbourne laneways. Melbourne's street art is ever-changing and dynamic so don't expect the street arts to be the same as you see on the pictures. It can be worn and changed sometimes. This city is full of funky street arts, so make sure you pack your camera! Get into comfy shoes and check out the beauty of the inner city.
Play Human Foosball 
Beach Olympics is fun, enjoyable and anyone can enjoy it just as much. You can play Beach Bubble Soccer, Beach Volleyball, Flag Grid Iron, Beach Cricket, Sand Sculpting; these games are competitive and engaging. As someone who loves to engage in sports, these are my personal best for having a creative and engaging team sports. For sure, you will love the fun.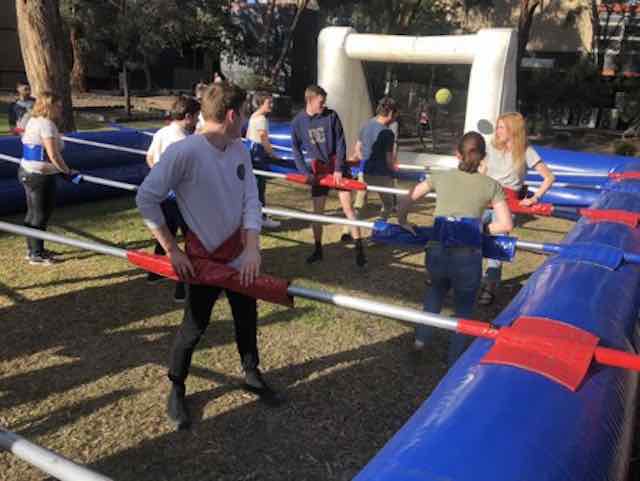 Photo: UltimateBubbleSoccer.com.au
Visit Wineries In Melbourne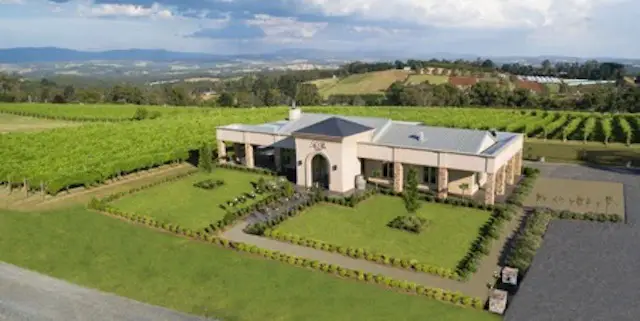 Photo: Dreamscape Tours Melbourne
Australia has more than 65 wines regions. The wine production in Australia has achieved great heights and has become the eighth largest wine producer in the world.
Victoria is home to some of the best wineries in the world. And if you are passionate about wines, you must go for some wine tours in Melbourne. So you can explore the beauty of vines and enjoy their taste.
So there are a lot of wineries around Melbourne and each of them is unique and lovely in its own way. However, to make it easier for you, here are a few to start your winery exploration journey with 4 of the best tours:
Explore the food 
Melbourne is a bustling city with a plethora of eateries – from expensive restaurants to little hideouts. I am an avid foodie (read always-hungry girl) and love to enjoy the good things in life (of course, who doesn't). If you share this passion, then this beautiful city is full of amazing dishes to enjoy.
Ricotta Hotcakes, Boat Noodles, Margherita Pizza, Mini Desserts in Melbourne are some of the must-haves if you are in the town and I am pretty sure, you will never want to leave Melbourne, after exploring its treasure trove of eateries and delicacies.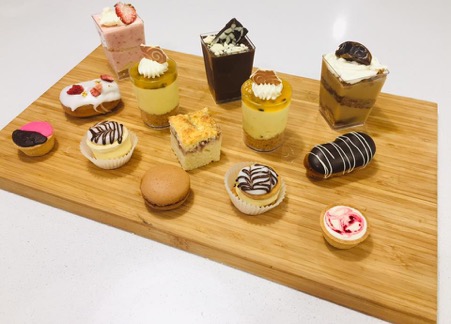 Photo: Treats2Eat.com.au
Party in Yarra River Cruise
Yarra River is the crown jewel of the Melbourne city and is one of the must-visit places in this city. Yarra River boat cruise in Melbourne is a fascinating way of experiencing stunning views and the beauty of Melbourne.
Early morning or evening is the best time to explore Yarra. You can observe a beautiful sunset or a new sunrise along in the backdrop of Melbourne's stunning skyline. Apart from the cruise, you can also kayak down the river and drift through the serenity.
Go for A Nightclub Tour In Melbourne
Are you a party animal? Then Melbourne is the right place for you – It is the liveliest city in the world, and people here love to party all night long. Lets say dusk to dawn! As such the city is home to some of world's best nightclubs.
Photo: LuckyThursdays.com.au
Night club and pub crawl have gained considerable popularity among party animals in this city and as such there are number of travel agencies that offer specialised service in this regard. However, if you are like some people who like it to make it on their own, here are a few nightclubs that you shouldn't miss out: La Li Da, Lucky Thursdays, and Billboard Saturdays.
Ready For Your Trip To Melbourne?
Melbourne has huge potential when it comes to recreational activities and the six things I shared here are my personal best as they include sports, art, food, glamour and of course nature. If you have any activity – peculiar to Melbourne – let us know in the comments below. And if you have any inquiries about these locations, feel free to ask!
Rosemary Kobe is a homemaker who loves to play with her twin-toddlers and travel with husband across Australia. She is self-proclaimed ambassador of Milky Lane – home to the best burgers in Sydney. If you share her passion for life, travelling and of course for love – let her know at [email protected]
Please follow and like us: