Looking for the most romantic travel destinations for new couples?
The best thing to keep the romance alive is to travel together. A retreat offers you the chance to get to know a new partner or to spend quality time with your loved one, far from the stresses of everyday life.
There are plenty of couple-friendly destinations that make for perfect romantic getaways, whether for Valentine's Day, an anniversary, or a long weekend.
The best romantic holiday destinations for couples to help those searching for a romantic getaway are listed below.
Because, no matter how many trips you have taken alone, there is something special – and beautiful about traveling with someone you are in love with.
You're not only able to rest your head on your seatmate, but you also have someone to share your most romantic experiences with – and finally put that do not disturb sign to good use.
So, what are you for? Read on and pick out the best ones to visit with your bae, and thank us later!
Gili Lankanfushi in the Maldives
White sand beaches, pristine sea, and seclusion are just a few of the perks of this exotic getaway. If luxury is your thing, take a look at Gili Lankanfushi in the Maldives.
Besides staying in bungalows perched above the Indian Ocean's turquoise waters, you'll have your butler, a yacht, a pool, and a rooftop bed to see the stars.
The Great Smokies of Tennessee
If you're looking for a romantic getaway within Tennessee that isn't too far away, then the Great Smoky Mountains in Gatlingburg will be perfect for you.
You can easily book romantic log cabin getaways here if you're interested in spending some time in seclusion with your bae.
You and your better half can engage in hiking, canoeing, riding, or walking. There are beautiful sights to behold and fresh air to breathe in Gatlinburg.
To make the most of your trip, we recommend you to hike the nearby area and explore the wilderness. Moreover, if you don't want to eat out, you can easily prepare your meals in your cabin.
Paris, France
A romantic roundup wouldn't be complete without mentioning the City of Lights. Paris is France's capital. Therefore, it's not surprising that many couples choose this city for their honeymoon.
Wandering through this European city, you'll discover idyllic coffee shops, picture-perfect cobblestone streets, and the scent of freshly-baked goods permeating the air. It's somehow a magical place.
There is no shortage of iconic love-filled landmarks in Paris- from the Eiffel Tower to the Pont des Arts Bridge out by Notre Dame.
But what about at night? Whether you stay in an Airbnb or one of the most luxurious and sophisticated resorts on earth, you'll find something to suit your budget.
Santorini, Greece
The Greek islands offer their unique taste of romance, but Santorini tops the list with its blue roofs and stunning views. Relax in infinity pools overlooking the sea, or enjoy the crystal clear waters and the most beautiful sunsets you've ever seen.
Santorini's picturesque sea is the main reason many newlyweds choose it. Besides cooling off even the most overheated of travelers, the town of Oia is the best place to view its captivatingly pink, orange, and golden sunsets.
While it is still romantic, you won't be the only one to appreciate mother nature's breathtaking sunsets because Oia is packed every evening, no matter the season.
Many boutiques, restaurants, and resorts are built into the jagged cliff faces in Santorini, giving couples the chance to book unique private getaways. It's not uncommon to end up on a roof while walking around.
Seychelles
While vacationing in Seychelles, it's impossible not to fall in love. There are 115 islands in this archipelago in the Indian Ocean, 1,800 kilometers off Africa's east coast, considered one of the world's most romantic destinations.
Stunning landscapes enchant visitors, luring them to snorkel in the crystal-clear water, trek through lush jungles, and climb over dramatic volcanic boulders.
Although Mahé is the largest Seychelles island, with many hotels, restaurants, and shopping options at all price points, the smaller, private islands offer the most romance.
Apart from having pristine beaches and water so warm and clear that you can swim and snorkel in it all day, many lavish islands also have upscale resorts.
The Ancient Town of Kyoto, Japan
Kyoto is home to mystical bamboo forests, beautiful shrines, centuries-old temples, and palaces. Japan's capital city is perfect for couples who enjoy exploring green spaces, history, and culture.
Cherry blossom season is a fantastic time to visit Kyoto because you can admire the stunning views of red, orange, and yellow tones that dominate the landscape.
The British Virgin Islands
If you're more of a beachy person, BVI will be perfect. Bask in the sun and unwind in the British Virgin Islands.
Enjoy a relaxing day at the beach and in the water here, and if you're looking for seclusion, head over to Cane Garden Bay Beach or Smuggler's Cove Beach.
Besides swimming and snorkeling, you can sail to nearby islands or hike in Gorda Peak National Park. Apart from this, several top-notch boutiques and high-end super luxurious resorts can also book for your stay.
La Paz, Mexico
Located on the Sea of Cortez, the world's richest body of water, La Paz is a romantic and often-overlooked destination.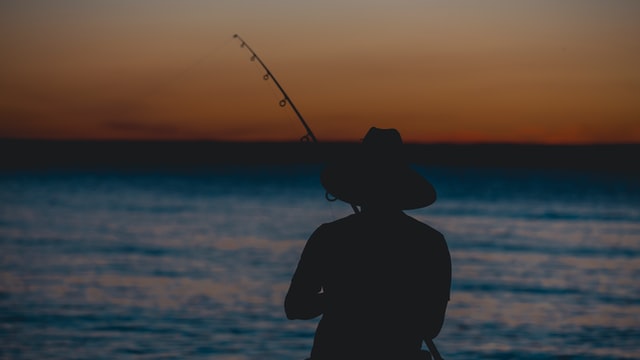 French explorer Jacques Cousteau famously called it "the Aquarium of the World." Today, it's possible to dive, kayak, snorkel, sail, surf, and do island hopping there.
James, Barbados
Barbados is ideal for a romantic getaway with white, powdery beaches and rugged cliffs. You can also swim or snorkel at Carlisle Bay and Brandon's Beach after visiting the Mount Gay Rum Distillery.
Next, consider staying at The House, one of the most romantic hotels in the Caribbean. Besides the ocean views in 34 suites, the property offers gardens, champagne breakfasts, and concierge services 24 hours a day.
Conclusion
These are just some of the romantic places where you can reignite those sparks with your loved one. We hope that these romantic getaways mentioned above will help you pick out the perfect one for you and your better half.
Please follow and like us: