Holiday season is approaching; it is almost the end of the year. So how do you plan to spend your holidays? Most people opt to spend these splendid days traveling with their families or friends. And since we know that you will be facing some struggles in choosing where to spend your vacation at a winter destination, we made up a list of awesome places for you to choose from.
1. Amsterdam, Netherlands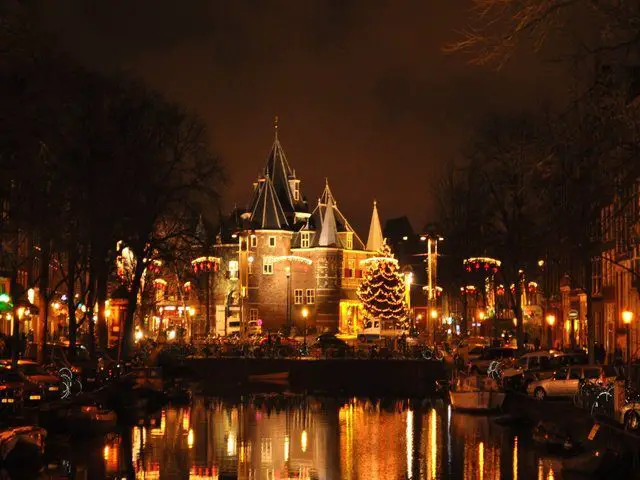 Amsterdam is the capital city in the Kingdom of Netherlands and is considered to be one of the most popular tourist destinations in Europe. This historical city with a fascinating and vibrant culture can offer you more than what you could imagine. It doesn't matter if you are a nature lover, history freak, or you just want to have a fun weekend, Amsterdam will surely accommodate you and sweep you off your feet. You can explore Amsterdam by water and appreciate the scenic maze of canals around the city or discover the city's best attractions using bike or by foot!
Travel and learn in Amsterdam museum that is both interactive and fun, feed your eyes and brain at the same time! The Dam Square is also a perfect spot that is home to many attractions including the Madame Tussauds, National Monument, Royal Palace, Museumplein, Anne Frank Huis, etc. And if beer is your thing, visit Brouwerij t'lJ and have some good time. If you are a nature lover, you wouldn't want to miss the beautiful and peaceful scenery of Vondelpark. After that, you'll probably notice the open-air market that is perfect to buy some souvenirs and a floating flower market of Bloemenmarkt.
The City of Amsterdam also offers a diverse cuisine because it is home to approximately 180 nationalities! And it would probably take you forever to taste all the food it can offer. But don't worry De Pijp restaurant will surely save you because it offers a wide range of cuisine and if you are looking for a cozy and comfortable establishment, De Jordaan is perfect for you!
Around holiday season, Amsterdam streets are illuminated with colourful lights while the air was filled with the smell of gluhwein. And in November and early December, people enjoy the Sinterklaas festivities while getting ready to celebrate Christmas. The locals usually celebrate Christmas with their love ones, eating gourmetten that involves several mini-pans per person with a grill plate on top!
2. Innsbruck, Austria

Innsbruck is the capital city of Tyrol in western Austria. Discover and fall in love in the beautiful sight of this city with its unique kind of environment. It is where the city is one with nature and mountains meet the valley. It is also famous for its holiday villages that you can explore and you will surely enjoy the city's alpine plateaus during sunny days or stand in awe with the wildly romantic mountaineering villages! Innsbruck is just the best place for you to spend holidays!
Trust me, it is best to visit during the winter season also voted one of the top winter destinations by top travel bloggers. It offers an incredible sporty vibe with a huge crowd having fun while they are skiing, snowboarding, and tobogganing. It just the destinations of choice during winter that people naturally gravitate towards. If you are going to visit the city, make sure you won't miss to be part of many winter sports. It is also a must to visit the Christmas Market by Marie-Theresien-Strasse and indulge you with the panoramic view from Seegrube ski station.
The Christmas spirit of Innsbruck can be practically feel on the market square where the city offers something truly special, that is the Jaufenthaler nativity scene. This mechanical nativity scene gives free performances every day to delight visitors. This wonder adds up to the excitement of people during holiday season.
3. Edinburgh, Scotland
Edinburgh is the capital of Scotland and is considered to be its second most popular city. The city is famous for its culture, festivals, and heritage sites. It can also explore the World Heritage Sites of the Old Town and New Town by walking around the centre. And take a break and stop by for a delicious Scottish meal.
Have fun in Edinburgh by heading out and enjoy one of Edinburgh's many events that include many summer festivals and culture or the famous Winter Festival of music, light, and ceilidhs during holiday season.
4. Rothenburg, Germany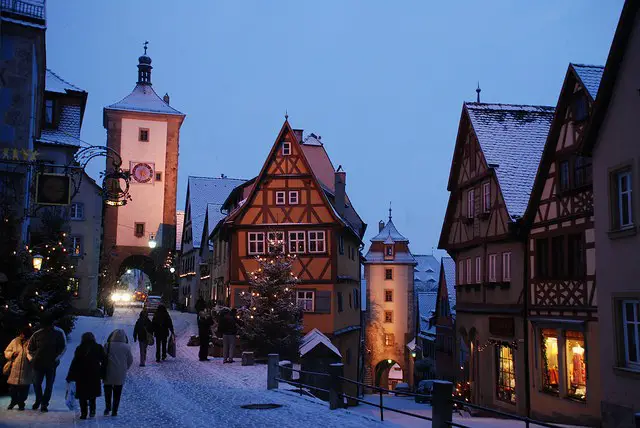 Rothenburg is a small town in the Germany that is known to its well-preserved medieval town. It is one of the Romantic Road of southern Germany and also the perfect destination for tourists all around the world.
The best attraction that the city can offer during holiday seasons is the Rothenburg Horseman which is an annual yuletide that marks the beginning of the Christmas Market. So if you want to have a marvelous view over a Christmas Market you will surely enjoy the Town Hall Tower and climb up its 220 steps. And trip to Rothenburg during the holiday season wouldn't be complete if you miss out the world famous Christmas Village.
The best thing during Rothenburg Christmas season is the transition of the city from a medieval town into a fairytale winter wonderland and the smell of white mulled wine and roasted almonds that filled the air.
5. Prague, Czech Republic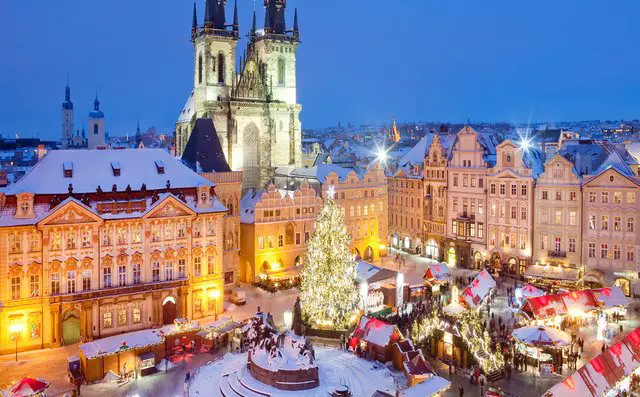 Prague is the largest and also the capital city of Czech Republic. It is one of the famous tourist destinations in the world. The city luckily suffered from lesser damage during World War II that saved almost all of its historic architectures true form. You could visit the most pristine and varied architectural collection of the world that dates back from Romanesque, Gothic, Renaissance, Rococo, Baroque, etc.
Christmas in Prague will surely give unique vibes you will never forget. Streets are festively decorated as well as its famous architectural collections. Christmas markets are also present at the Time Square where you can find wood-carved toys, blacksmith's ware, glasswork ware and confectionary.
6. Niagara Falls, Canada
Niagara Falls is a collective term for the three main falls in the Canada. It is a magical place for the magical time of the year. You can enjoy different activities during winter time and that include the Clifton Hill Laser Light Shows and Winter Festival of Lights. The latter is a tradition for over 35 years. It is also the largest illumination festival in Canada that attracts a huge pile of tourist annually. This Winter Festival of Lights will transform Niagara Falls in a breathtaking palette of colors that sparkle with different fraction of light.
What are you waiting for? Grab your love ones and consider visiting Niagara Falls for that awesome adventure! And you should not forget to bring some swim suits by using some practical packing cubes.
7. Mexico City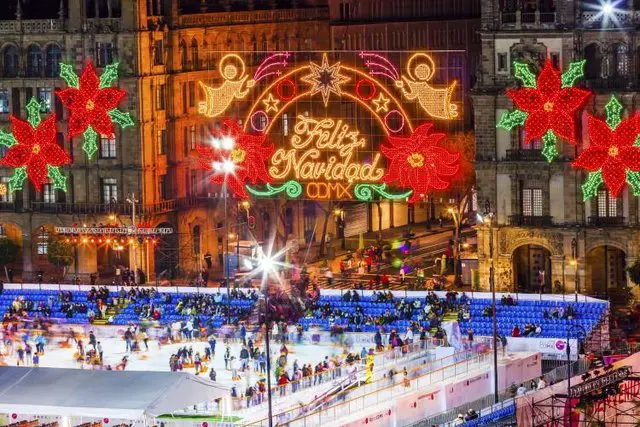 When you hear Mexico, you'll surely think of their food like tacos with salsa. But Mexico is seriously a city that can offer you more! Spending Christmas in Mexico can be the most epic trip you'll expect.
The Christmas festival in Mexico is being celebrated for almost a month that starts from December 12 up to January. The main theme in the country during Christmas is hospitality as family joins together over dinner to celebrate Mary and Joseph's search for accommodation. And it is part of the tradition to decorate the house in a welcoming fashion.
8. Seychelles, Africa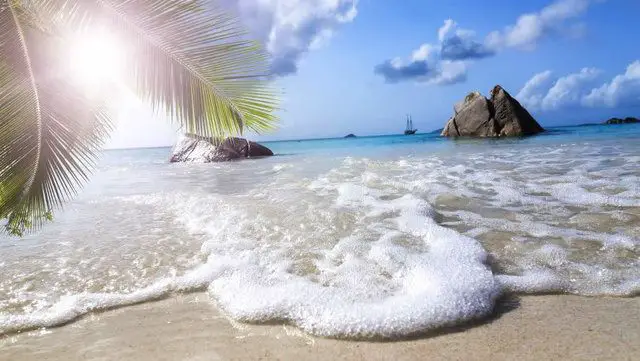 Seychelles is an archipelago located at the, off East Africa. It is home of beautiful and breathtaking beaches. Many tourists prefer to spend their holidays in the gorgeous island of Seychelles since it is perfect for having a sun kissed skin. And you wouldn't want to miss the most freshly caught seafood that will surely take you to heaven.
During Christmas season in Seychelles, restaurant or hotel owners organize many fun concerts and festive activities.
9. Tokyo, Japan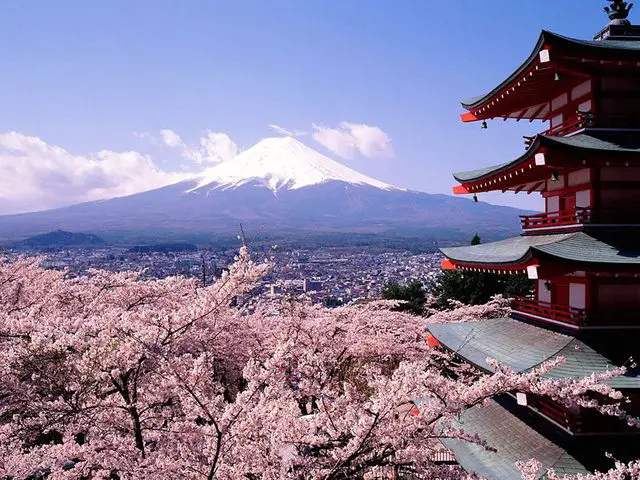 Tokyo is the capital city of Japan. Tokyo is a famous city and offers the best holiday getaway ever! And during Christmas season the city is brightly lit than usual. The best attractions and activities there during the holidays are the Starlight Garden in Tokyo Midtown, Caretta Shiodome that glows with stunning light projections, and I'm sure you don't want to miss the Christmas lights at Roppongi Hill alongside with Tokyo Tower at the background.
For family bonding, the perfect thing to do is to watch fireworks or go to Disneyland or Disneysea. And in last minute shopping and buying souvenir, at the foot of Tokyo Sky Tree… a European inspired night market that would certainly catch your attentions!
10. Bali, Indonesia
Bali is famous for its beaches, coral reefs, iconic rice paddies, forested volcanic mountains. It is also home of many religious sites, meditation retreats, meditation restaurants, and yoga. But keep in mind that Bali is a pretty busy place during holiday season that is why hotels and resorts are twice as busy during this period.
But don't worry, Bali has so much to offer and if you are someone who loves where the action is… check out the festive lights on the street and the night filled of Christmas carols. Ubud Villas and Seminyak Villas are also the attractions you don't want to miss out!
The Right Winter Destination for You!
Whether you're planning on going to Africa, or making your way to Japan, there is never a wrong time of year to travel. Take advantage of this time of year and find the perfect winter destination for you!
About the Author:
Geraldine Mills is an Outreach Community Specialist of WorldJourneys  . She was once a resident of South Africa, then flew to Australia for a change of scenery. When she's not working, she's at home sipping the best local wine while reading travel itineraries for more adventures.
Please follow and like us: