New York, one of the best holiday destinations in the world is prepping itself up for the winter activities. The beautiful city that never sleeps fills with a number of entertainment options in winters. If you are visiting New York first time or a frequent traveler, these options are not worth missing out. The city has so much to offer that it seems new and fresh every time.
There are many things that can be tried in winters, but some that are must without giving a miss. Let's talk about those top 5 activities that should be done while visiting the New York City.
Ice Skating
One of the most celebrated activities in New York during winters is Ice Skating. Almost all the tourists and locals as well make sure to enjoy skating in the season. There are many ice-skating rinks throughout the city. They make a perfect atmosphere for skating in the beautiful environment of New York.
Wollman Rink
Wollman Rink in Central Park is also a favorite of many tourists. The open air of central park, surrounded by long sky-scrapers, snow-covered trees, and beautiful natural white snow makes it a favorite of many. And, Sunshine makes the whole skating floor even brighter. Though the price is half of Rockefeller, it has many things to offer like skating lessons, ice dancing lessons, ice hockey tutorials etc.
Rockefeller Center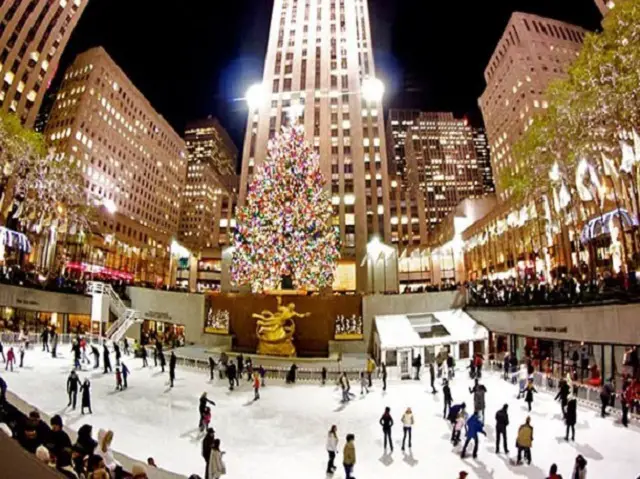 Rockefeller Center is the most beautiful with a gilded statue of Prometheus. It is also the most expensive of all with reservations on first come first serve basis.
Bryant Park Winter Village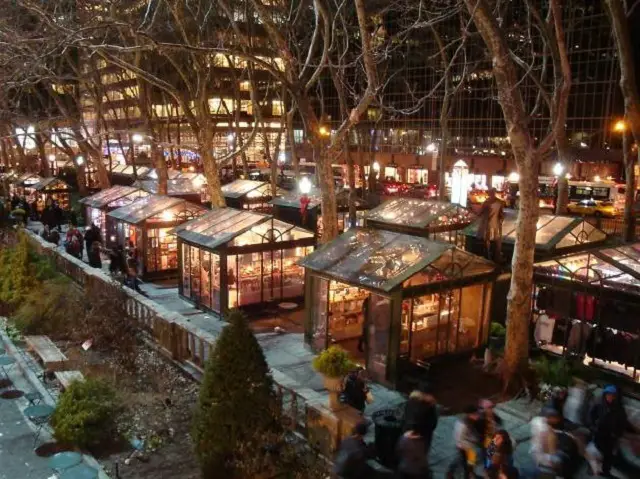 Bryant Park Winter Village is a perfect place for having fun in winters. There is good food, music, fun-loving people and a lot of space for ice-skating. If Bryant Park is open, it means the festive season has officially arrived in the New York City.
There are many good food joints that serve some mouthwatering delicacies, either you want to have snacks, soups or a full-fledged dinner. So, it is a destination worth visiting in winters.
These are the most famous skating rinks, but there are many others as well to satisfy your urge of skating in the winter season if it gets hard for you to find a place in the winks mentioned above.
New York Art Museums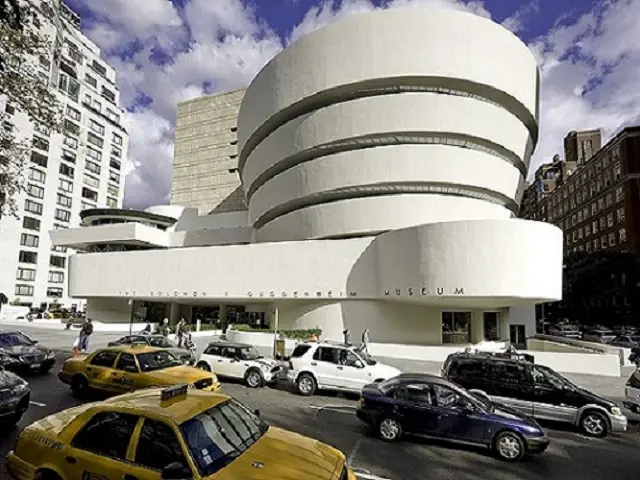 If you are an art lover, New York art museums have to offer some world's finest examples of ancient, modern and contemporary artwork.
Some of the most famous museums in New York are:
Brooklyn Museum – The museum keeps on organizing different events throughout different dates and timings to maintain variety in its offering and for catering something new to the visitors every time. The museum keeps highlighting the artwork of some famous personalities of a different era to spread awareness about their work in public.
The Frick Collection – The museum is a beautiful building made by the 18th-century European architect. It has a collection of beautiful ancient art pieces and artworks of some famous painters.
The Metropolitan Museum of Art – This museum has a complete range to offer from ancient artifacts to contemporary photography and paintings. There are weapons, musical instruments, tools and dresses that were used by people in ancient times. The museum needs an entire day to explore the collection and the artworks.
There are many other museums as well that are a great repository of artworks and a great place for tourists to visit such as The museum of modern art, Whitney Museum of American art, Neue Galerie etc.
New York Fashion Week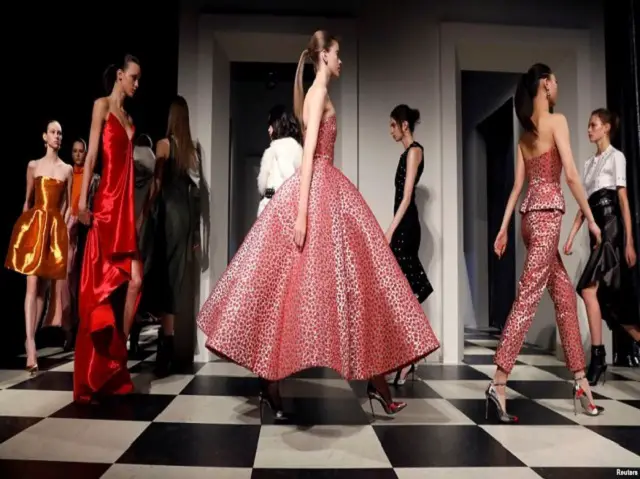 There cannot be a better place for style and fashion admirers than to attend the New York Fashion Week. The grace of the show has raised by some world-famous designers such as Anon Atelier, Franco Lacosta, Matthew Adams Dolan, and Sezane which showcase their beautiful creations on the ramp. The crowd is young, energetic, stylish and fashionable. It is the perfect place to get a young fashionable vibe of New York.
The event takes place every year in the month of September and February and in 2018, the event will take place again in winters from February 8 to 16, 2018.
To get the best suggestion of shoes if you are about to attend any formal event, click here: Perfect Shoes for a Formal Event
The Orchid Show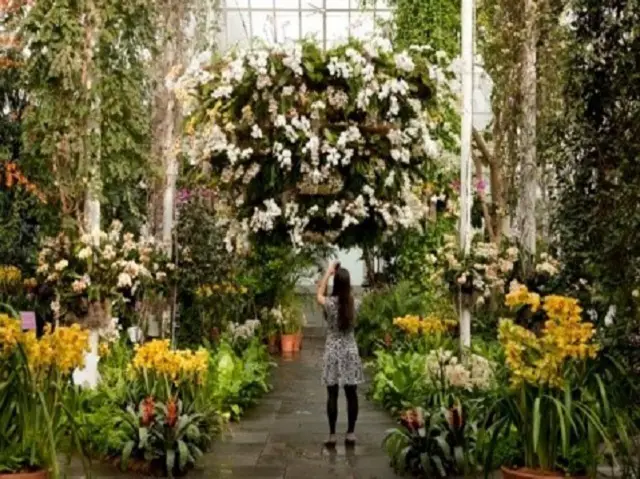 The beauty of flowers and colors and fragrance of nature will take you to a different world altogether. The beautiful orchids will surround you and provide an amazing calm and serene. The show is an amazing place to experience the beauty of nature all around you. The pleasing smell of flowers and sound of falling water gives immense pleasure and joy.
The show takes place every year in the months of March and April and in 2018, it will take place from March 3 to April 22, 2018.
Go for Skiing in a Family Ski Resort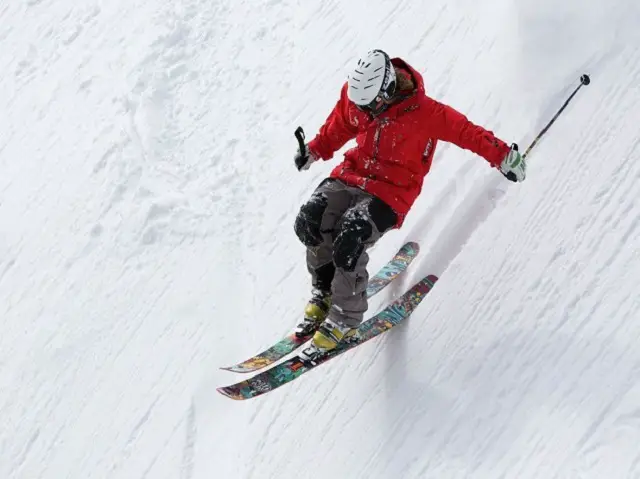 NYC is not only about buildings or man-made stuff, but there are some interesting nature-inspired activities as well such as skiing on snow. Drive of only an hour or two can take you to the beautiful snow-covered destinations. These are just perfect to spend some fun-filled family time and having an adventure. Either enjoy your time with family, go with friends or alone. There is something to do for everyone.
Even if you are not into skiing, enjoy the awesome views of snow that can only be enjoyed in the winter season. Just carry your must-have winter footwear that can keep you warm and comfortable throughout the trip.
Some of the beautiful skiing destinations are:
Whiteface Lake Placid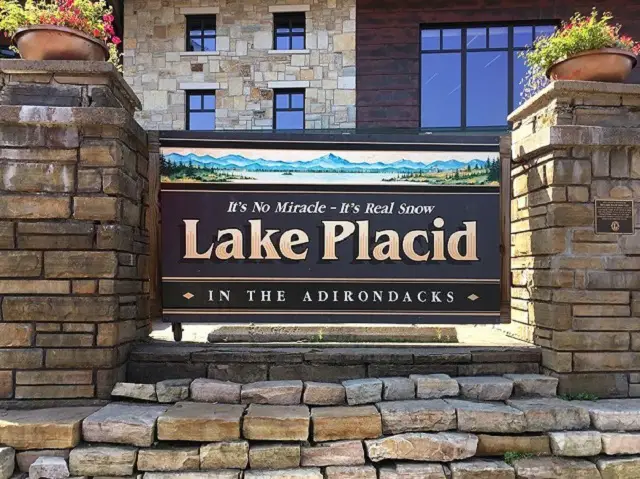 This 22 miles long stretch offers 86 snowboarding and skiing trails. Apart from skiing, there are some other activities as well and a Lake Placid restaurant that offers amazing finger licking delicacies.
Lake Placid is also a great place to go hiking in the autumn season, the beautiful mountains and this lovely lakeside town is quintessential vacation spot either in fall or winter.
Thunder Ridge Ski Resort
Only an hour drive from New York can take you to this wonderful place surrounded by picturesque natural beauty. It is a perfect place for beginners who never tried their hands on skiing. There are instructors that engage very well and teach some important skiing lessons.
Some other Ski Resorts include:
Mountain Creek Mountain House
Hunter Mountain
Woodbury Ski Area
Mount Peter
Camelback Mountain Resort
Jiminy Peak Mountain Resort etc.
All That New York Has to Offer in Winter!
NewYork is not less than a paradise in winters, there are numerous activities, nature's beauty, blooming flowers, museums, beautiful sceneries, fashion paradise and so much more. So, make plans, book a trip, start packing and fly off to New Off to have a lifetime experience in New York during winters.
Please follow and like us: