When you want to whisk your loved one away for a romantic getaway, there's almost no better place than the golden state.
You can find virtually any experience in California, from city chic to rustic backwoods country. Whether you want culture or quiet, you can find the perfect spot for your romantic getaway.
Don't believe it? Let's look at a few examples of romantic getaways you can experience in California.
Which are the Most Romantic Beach Vacations in California?
Is there anything more romantic than sitting by the shore with the one you love? There's something about sitting next to the crashing waves that help you appreciate the moment – and the one you're with.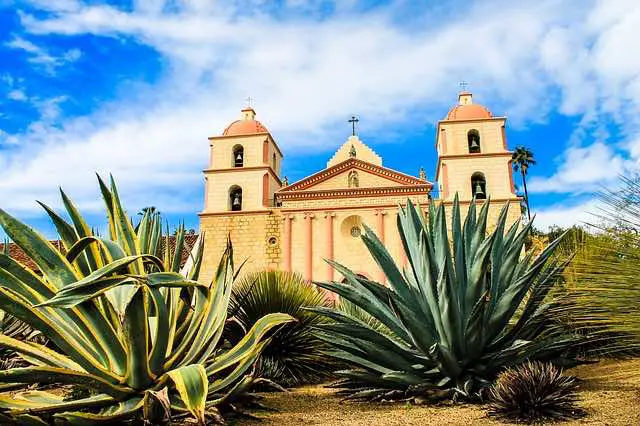 And with 840 miles of coastline, you have many choices for a romantic beach getaway in California. For the ideal getaway, consider spending some time in Carmel, Santa Barbara, or Newport Beach.
Each of these beach towns has its romantic charm and will make the ideal backdrop for your next romantic scene.
Is Wine Country A Real Romantic Getaway?
Wine country is the epitome of romance, and there's a lot of vineyard dotted ground to cover in the Golden State. Consider a quick tryst in Napa or Sonoma. You can share a bottle of wine over a meal at a Michelin-rated restaurant and then end the trip with a hot air balloon ride in Napa Valley.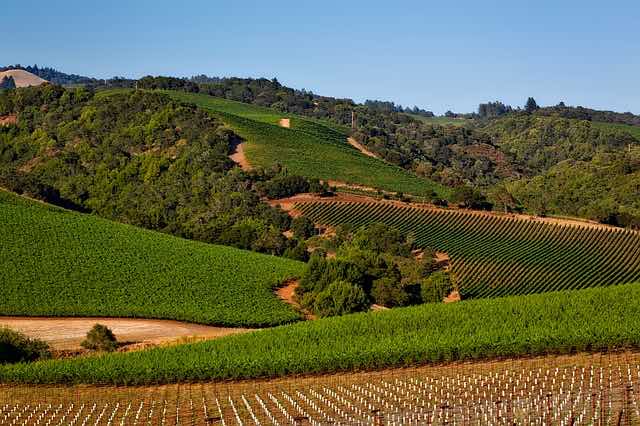 Wine Country is a popular spot for romantic getaways because it allows you to spend quality time at just the right place to enjoy the delights that are in store for all your senses.
Can I Visit the State and National Parks On My Romantic Holiday?
If you're looking for a more earthy adventure, California's state and national parks will not disappoint. You'll find some of the most romantic scenery in Big Sur, but you can build your ideal getaway at any of the major parks, including Redwoods National Park and Yellowstone. Book a quaint cabin and enjoy the pleasure of each other's company as you explore nature's bounty in these serene and humbling locations.
This is also a great opportunity for a romantic road trip, for which Big Sur is the perfect backdrop. Take State Route 1 through Old Fisherman's Grotto for out-of-this-world seafood and breathtaking ocean views. Then, it's a straight 17-mile run along the coastline at Pebble Beach. And when you're ready for refreshment, you'll find a romantic fine dining experience at Casanova Restaurant.
If you do make this pitstop, be sure to try the spinach gnocchi. Next, you'll drive through scenic Carmel and cross through Bixby Creek Bridge before getting to Big Sur. There's an opportunity for romance throughout this road trip. Just be sure to service your car before you embark on your journey. Getting stuck on the side of the road will definitely take away from the euphoria of the moment.
Which are The Must-See Cities of California?
If you're looking for a more chic and cultured romantic getaway, consider booking an upscale suite in Los Angeles or San Francisco. You can spend your days in the room and venture out to pop into a museum or see a show. The weekend is yours. Just try not to get swept up in the energy of the city, or your getaway will be at risk of becoming more of a blur than a special memory.
Los Angeles is a diverse global metropolis that offers spectacular sunsets and some of the finest candlelit dinners imaginable. While you're here, spend time at the Santa Monica Pier and get a massage at Hotel Bel-Air.
A San Francisco getaway will offer a very different city experience that might be perfect for your romantic getaway. Here, you can absorb the unique culture of the city and take a romantic stroll through Golden Gate Park. There are plenty of romantic hotels and B&Bs in San Fran, so you almost can't go wrong. Consider the Pelican Inn, Boonville Hotel, or the Lodge at Indian Springs. You'll undoubtedly be adding a spa appointment somewhere on the itinerary.
So Do You Feel Ready for A Romantic Getaway in California?
Romantic getaways are important for connecting and reconnecting with the ones you love. And they also help you create shared memories that will only serve to strengthen your bond.
The most important part of the entire getaway is your commitment to enjoying each other's company. But the backdrop matters too. When you choose a Californian getaway, you can essentially build your romantic dream without much effort at all.
Please follow and like us: