Whether you're going on a small adventure for a few months or plan on travelling around the world with an unknown return date you may find yourself asking what am I going to do with all of my belongings.
It's a common question that many ask and many travellers simply don't know the answer. In this post, we will take a look at some of the things that can be done with your belongings when travelling long term.
Sell Them
The first obvious thing to do when moving abroad and you don't know what to do with your items is to sell them. You can sell them online on websites such as eBay, Facebook marketplace and vintage mobile apps.
Selling your used clothing and goods can take a while so if you are planning on travelling any time soon then you should start thinking of selling your items as soon as possible.
When selling your items online be truthful. Don't say an item is brand new when you have worn it multiple times. Often people do this only for the buyer to be disappointed with the quality, this then means that you get bad feedback and makes it more difficult to sell your future items.
When selling your items, if possible list them with free postage as this makes your items more attractive and they are far more likely to sell.
Digitise Them
You may have old movies, photos and documents that you could get rid of but for some of us, these items are sentimental so what you can do is to digitise them and upload them to the cloud.  Photos, Videos and Documents can all be digitised and the best thing about this is that they can be taken away with you too.
Travelling can be lonely so being able to see photos or videos of family and friends is a great way of picking you up so you can continue your travelling adventure.
Store Them
Putting your items into storage is a great way of keeping your items safe if you don't want to sell them or give them away. Storage facilities are accessible in most cities around the globe so this should be an option that's available to you.
Storage facilities used to be expensive but with there being so many of them be sure to check around and look for any deals you can find. Don't be frightened to barter with these facilities either as many are open to giving you better deals than are listed on their website.
If you don't want to pay for storage you could vacuum pack your clothing and ask a friend or family if they got space for them while you are away. Vacuum packing your clothing minimises the space that is needed to store them and it also keeps your clothing safe from any dust mites.
Give Them To Charity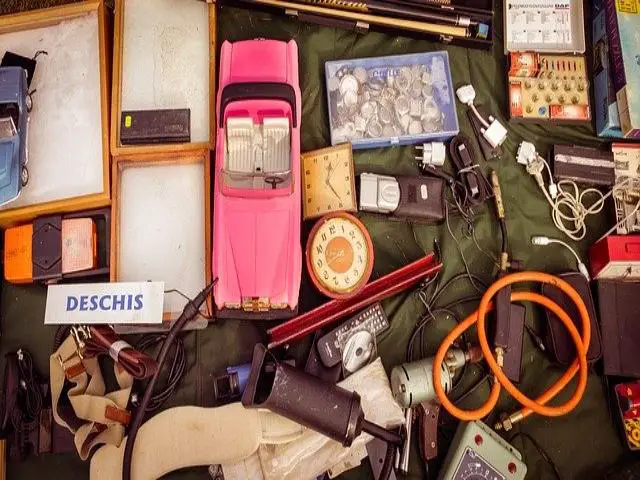 If you don't want the hassle of selling your clothes or items online and if you can afford to do so, giving your items away to local charities can be a massive help to them. Charities are often on the lookout for old clothes, furniture and electrical goods so if you don't need the money and need to get rid of your items, giving to charity is an excellent choice.
If you don't know what charities are around your area get in touch with your local council and they will be able to point you in the right direction. You can also ask on social media websites such as Facebook if anyone knows of charities in your area that take clothing donations.
Your Belongings Can Be Put To Use
Travelling is one of the best experiences you can have in life. Taking in and learning new cultures, exploring new foods and staying in the most beautiful places in the world is something all of us should experience.
Not knowing what to do with your belongings before travelling can cause you stress and with this article, you should now have a better idea of some of the options that are available to you.
If you do choose to sell or give away your items just remember if you come back home you will need to replace those items so even though they look like the most affordable option at the time in the future it may be costly.
What I would recommend is to do something in the middle and combine them all. Digitise everything that can be digitised, get rid of non-essential items and put everything important to you into storage. When you compact all of your items you will be able to get a smaller storage locker or container which will mean lower monthly fees.
Please follow and like us: