Your bucket list is sure to include a world tour, and if it does not, then it's probably incomplete. It's unfortunate that not many get to live up to and experience this dream. But not anymore with the world going digital!
Yes, previously, touring places and coming back with memories was the norm. But in this completely digitalized world, travel videos have become one of the best ways of sharing travel memories.
But how do you make them know that they should be lively and fun while carrying an element of interest as well? Well, you need not worry at all when there's detailed information available.
If you are thinking of traveling off-late and you have not made any travel video earlier, the guide below will help you become a pro at this endeavor. Check it out now!
Find the Right Style
Prior to starting with the shooting, get a clear idea of your innate style. Go through other existing travel vlogs and think of the style you would like. Pick out features that best appeal to you and use them to give your video the right direction.
You can either go for a subject where you explain the destination or else a subject where you remain the focus. It completely depends on the viewer you want to entice. Just make sure you have the right style.
Stick to the style you prefer throughout your video so the people viewing it will notice the same and appreciate your consistency.
Be Choosy with the Shots You Film
It's quite difficult to make a travel video. Do you know why? Because you need to work on it effectively for hours knowing that it will just be a 3 to 4-minute compilation. Indeed daunting!
At the same time, you cannot create a piece that has two minutes of music or song without presenting anything interesting. It will be a real frustration for the viewers.
The key here is knowing that there is a very fine line between shooting sufficient quality shots to work on while also not going for an overwhelming amount that does nothing.
And yes, you cannot spend your entire vacation recording videos instead of having fun. So, always try shooting in short spurts. Always work on capturing two to five-second shots before moving to varied angles. Also, keep the video steady. Remember, a 5-second steady clip is far more effective than a 5-minute shaky shot.
Add Movement and Variety
Remember, it is a video that you are making and not an image. This thought procedure will really work when taking shots of still objects, like statues or buildings. In this category, you must capture movement right in front of the statue or the building.
Or you can even move your camera all around to add motion. This will be far more stimulating for the viewers.
Coming to the point of adding variety, avoid panning at each and every vista. Instead, pan up/down/right/left; move while shooting; spin; hold still or zoom in/out.
Shoot at the Best Time of the Day
First of all, you must try capturing shots from different angles and heights. This way, you can transform something mundane into something really breathtaking. It is also important to remember that dusk and dawn are the best hours to capture videos. Keep this in mind when planning video shoots on scenic overlooks and beaches.
Get the Perfect Video Maker
It is always fun and exciting to make a travel video. The process is a bit difficult, but things and situations will definitely take an easy turn for you if you use the right video maker online.
It's important to have the right kind of equipment to capture quality shots for the travel video. Of course, you can use your smartphone to capture videos, but working with an HD digital camera with a built-in microphone will work wonders.
A bit of research is necessary here. Go through reviews and then opt for the right camera that you think will give you the best clarity. Additionally, choose the right editing tool for your edits.
Top-quality editing will make your travel videos more detailed, stunning, and organized. In fact, it is your video editing that will determine your video's ability to captivate the audience.
Hence, it makes sense to get hold of the right video-making and editing tools.
Decide on the Pace of the Final Cut
The final cut should be snappy, clear, and quick. Remember, not many individuals will have the patience to sit down and watch your entire travel video until the end. But that does not mean you must skip over everything quickly.
On the whole, your video should have a steady pace throughout. Hence your viewers will find it entertaining throughout.
Don't Forget the Audio.
Adding quality music is essential to any travel video. Music will make your video more attractive, engaging, and epic. Nevertheless, if you are thinking of sharing the video online, make sure the music you are using is licensed and does not have any copyright issues.
Get As Creative As You Can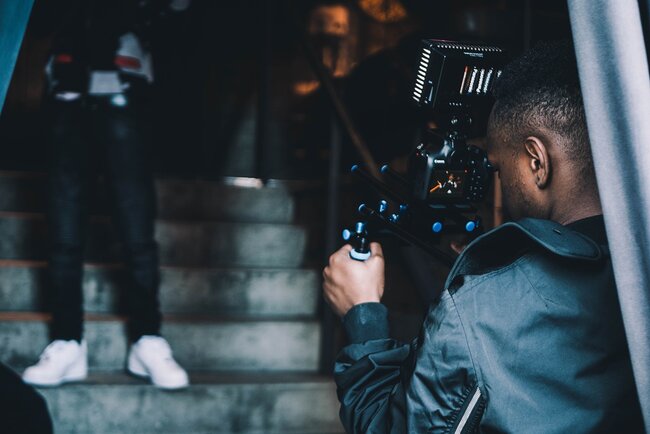 Looking to sell your travel video? If yes, then it's time for you to churn your creative juices. Videography is actually an art that requires getting creative in all its varied aspects. Try spicing up the setup of your video so it gets more attractive automatically.
It is also important to try out brand new ideas that will make your video more exciting and original.
Conclusion
It's awesome to share travel experience stories with friends on different social media platforms. However, this experience can be made more exciting, memorable, and thrilling when it is accompanied by a high-quality video showing a first-hand travel experience.
Make your travel video more scintillating and entertaining simply by following the tips above. And yes, do not be afraid of trying new concepts to enrich your shot.
Please follow and like us: