As an Amazon Influencer, we earn from qualifying purchases you might make if you click any of the links on this page.
For those of us who are nomadic at heart, we learn quickly that there's a right and a wrong way to travel.Traveling the wrong way can cost you double or even triple the amount of money you would pay traveling the right way. 
But what's the right way? How do you save money in a place you've never been to before? Shouldn't you expect to spend a lot of money if you really want to enjoy your trip? Does your travel card give you access to a global traveler hub?
If you don't know the answers to those questions, keep reading for the top 10 travel hacks to save money on your next adventure.
To answer one of the questions from above, you don't have to spend a lot of money to enjoy your trip. Sure, you should save and set aside money to make sure you have enough room in your budget to hit all the items on your checklist.
However, that doesn't mean breaking the bank.
Get Yourself a Travel Buddy
First and foremost, assuming you don't prefer to travel alone, traveling with a friend, family member, or significant other is a great way to save money. When you have a travel partner, the costs of rooms are split in half and you can often find deals for flights as well. 
Additionally, when eating out at restaurants, it's cost-efficient to split your meals. For example, order one appetiser, main course, and dessert and split each in half. It will likely be more than enough food for half the cost.
Don't Exchange Money at the Airport (When Traveling Abroad)
Next, if you're choosing a foreign destination in your travel plans, avoid exchanging money at the airport. One of the best travel hacks to save money is exchanging currency at your bank before you leave.
This requires some forethought to get it done soon enough (as most US banks don't have foreign currency laying around). Additionally, you'll have to plan out how much money you think you'll need on your trip. We recommend getting extra, as you can always exchange it back later.
Be Wary of Tourist Hotspots
Tourism is a staple of many economies such as in Rome, Bali, Mexico, and even places in the United States. Therefore, it's inevitable that you'll be spending time in tourist hotspots where you're sure to pay inflated prices. 
However, away from the large tourist attractions, you should be able to find places in town away from the hubbub to get typical local prices on things like gas, groceries, dining, and drinks.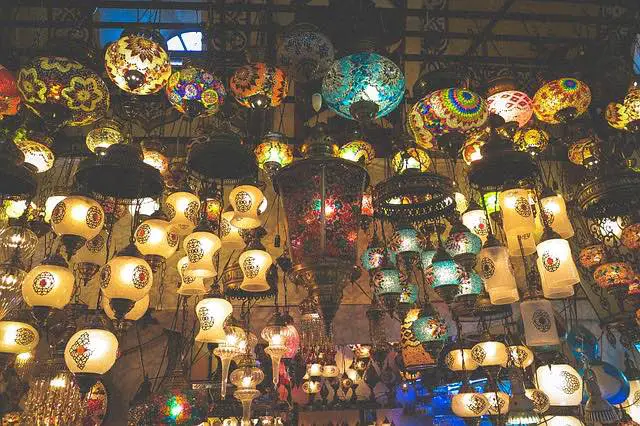 A good rule of thumb is; if there are a lot of tourists around, you can bet you're paying more for stuff than you should.
Keep an Eye Out for Scams
Also in tourist hotspots are your scammers. These are the people who make a living (typically a good one) from taking advantage of clueless tourists. 
A few examples of common scams are:
"Faulty taxi meters where the drivers charge you more than is accurate.
 "Free" or "Gift" items that you get charged for after accepting it from a street vendor.
 Collaborations between drivers and expensive businesses they take you to.
 Beggers of all ages – young, old, and even pregnant.
Keeping a wary eye out for people trying to take advantage of you is one of the most important travel hacks to save you money (and dignity).
Don't Eat Out Every Night
Another great way to save money is by learning how to control your food spending. If the hotel or apartment you're renting has a kitchen, do some grocery shopping and make some meals at home. 
Sure, it's not as lush and luxurious as dining out every night, but it will save you tons of money. Additionally, this is a good way to submerge yourself in whatever culture you're visiting. Visit local shops and buy fresh produce and/or meats to take home and cook.
Learn How to Haggle (When Appropriate)
In many countries, it's not only acceptable to haggle, but it's customary. Additionally, haggling can also be quite fun. 
In large markets such as those in busy cities, you'll find shops set up outside and all over town. There's nothing wrong with buying some souveniers to take home with you, but why not haggle for the best deal possible.
Here's a pro tip: if you say "no thanks" and start to walk away, odds are they drop the price even more if not meet your ridiculously low offer. However, be warned that entering into a haggling bout will often lead to them following you for a bit and trying to guilt you into buying from them. However, it's okay to say no, it's all part of the culture.
Use Public Transportation
Depending on the area you're visiting, one of your most valuable travel hacks to save money may be using public transportation. And no, we don't mean taxis or Uber. 
Trains, subways, and buses will be your cheapest bet, especially in big cities where these are a staple of transportation within the community. Buy week or month passes, rather than one-day tickets.
Plan Ahead
To make the most of any travel hacks to save money, you need to plan ahead. Know where you're going, when, and for how long. For example, when you're planning flights, you need to consider parking.
Will you leave your car at the airport or get dropped off to save money? If parking at the airport is unavoidable, however, you can research the best and cheapest areas to leave your car. For example, Miami Airport Parking provides a myriad of options with a range of different prices.
For example, if you're planning on seeing parts of the state/country far away from where you're lodging is, make sure you hit all the items in that area while you're there, rather than needing to travel back and forth multiple times.
Book Tickets Online
Another important travel hack to save money is learning how to find the best deals online. This obviously refers to flights and lodging. However, you can also book tickets for things like museums, zoos, adventures, and other attractions in the area. 
Booking these things online can save you tons of money. Additionally, it can literally save you hours of your day where you would otherwise be waiting in line on-site to buy tickets.
Use a Travel Card 
Finally, one of the absolute top travel hacks to save money is using a travel card with fantastic rewards. Some of the best travel cards will give you points for everything you buy, double points for money spent traveling, and even give you tons of coverages to protect you. 
For example, some travel cards will cover lost or stolen baggage, injuries, and even provide respectable life insurance for worst-case scenarios while traveling just for using the card. 
Now Do You Feel Ready To Get Out There and See the World?
For some of us, there is nothing that compares to traveling and experiencing new places, people, and cultures.
However, learning how to implement travel hacks to save money gives you more room in the budget so that you don't have to break the bank to do what you love. 
Good luck and be safe out there. And please, feel free to check out the rest of our articles before you go.
Please follow and like us: