It's surprising how easy it is to plan a visit to Hong Kong. Whilst it's a destination that really captures the imagination due to its distance from home and its unique culture, getting there and experiencing all its marvels doesn't take too much work if you follow the right steps. 
To help you do just that and safely tick Hong Kong off your travel bucket list we're going to tell you how to get your plans on track.
Read on to learn exactly why Hong Kong is the place to be and how you can easily get all your arrangements in order for a once in a lifetime visit.
Why Hong Kong is Worth a Visit
Hong Kong is a fascinating place to travel to if you want to experience a uniquely east-meets-western culture. It is a city where ultra-modern businesses mix with bustling traditional markets and where you can encounter the exotic mixing seamlessly with the familiar.
Despite its reputation as a huge sprawling metropolis Hong Kong perfect for nature lovers too. The glorious setting of this mountainous island archipelago gives visitors a chance to experience the area's unique landscape up close on foot or water if city-life becomes tiresome.
Last but by no means least, Hong Kong is a foodie's dream destination. Traditional dishes like dim sum, char siu, or wonton noodles all find their origins here. From the most exclusive restaurants to the smallest local restaurants you're sure to find something delicious to try.
What to Prepare Before Visiting Hong Kong?
Unlike some other far-flung destinations, Hong Kong is a location that allows you to travel light, as you would for any local city break. However, there are some essential items you don't want to leave home without.
Visas and Travel Authorizations
Whilst Hong Kong Special Administrative Region (SAR) is a part of China, it has its own separate travel policy that functions differently to the mainland. Because of this, it's much easier to visit the SAR as a foreign visitor in a lot of cases.
145 nationalities, including the US, UK, and EU member states, can visit visa-free whether staying in the Special Administrative Region or passing through in transit. However, for travelers this doesn't apply to, a visa or Hong Kong transit will be necessary, according to the current visa policy of Hong Kong. This will need to be acquired online or at an embassy before departure.
Packing for Hong Kong's Climate
Hong Kong's climate is quite temperate and humid due to its subtropical location. Even in the winter months, you won't find the temperatures dropping below 10º. Because of this, you won't need to pack many layers of clothes to wear.
However, Hong Kong can get hot, very hot. In the summer temperatures rise into the 30ºs and humidity can reach as much as 80%, so things might get a little sticky.
All year round though, you'll need to remember to pack some solar protection as the sun can be very strong. However, the country also experiences frequent rainstorms, so it's worthwhile coming prepared with a rain jacket or umbrella just in case.  
The most important suitcase items you should pack for any trip for Hong Kong include:
Sunglasses
Sunscreen
Toiletries
Loose breathable clothing
Power adaptors (type D and G)
Light waterproof coat or poncho
Daypack
Swimsuit
Getting Around Hong Kong
Hong Kong SAR might be small but with its huge population, bustling business activity, and vibrant tourist appeal it is a very well connected region. It is possible to arrive and get around the city by almost any form of transport imaginable.
Arriving To and Departing From the Region
Getting into and out of Hong Kong is a pretty straightforward experience. The SAR is one of the biggest transport hubs of the South China Sea and its strategic location makes finding a form of transit easy for travelers.
Most tourists will arrive at Hong Kong's International airport approximately 34km from the city center. This may seem like a long distance away from the main sights, however, getting to and from the airport is a relatively easy process with affordable buses and trains connecting travelers with the main hot spots.
There are also a number of rail options from mainland China to Hong Kong. High-speed trains run frequently from Guangzhou and nearby Shenzhen to Hung Hom and West Kowloon stations in the city center. 
Finally, if you're arriving from a cruise ship or passenger boat, you'll normally disembark at Victoria Harbor. This is located right in the middle of the city meaning you can enjoy the sights as soon as you make land.
Navigating Hong Kong's Public Transport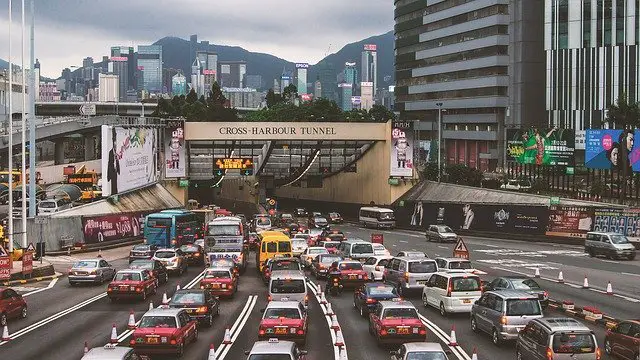 Hong Kong's local transit system is just as varied as its international and intercity options. The city boasts an extensive subway (known as the MTR) and bus network as well as trams and ferries in some areas.
Once you've arrived in the city, an Octopus card is a really handy purchase. It is a single preloaded card that can be used to pay for journeys using Hong Kong's transit system. This can be used to travel on most of the forms of transport found around HK, including:
To use the card, all you need to do is swipe it when you get on a ferry, train or bus. If you're using it on the MTR you'll also need to remember to swipe the card when getting off too. You can also top up your Octopus if you start running short on funds so you can keep exploring.
Where to Stay in Hong Kong?
Hong Kong is perfect for travelers of all budgets. You'll be able to choose from high-quality 5-star hotels all the way to very cheap dorm rooms across Hong Kong Island and Kowloon costing just a few dollars per night.
Airbnb and sites like Hostelbookers or Hostelworld can help you find some quite appealing deals. However, be careful when browsing through the ultra-cheap dorm and room options as you'll normally find that you get what you pay for.
5 Unmissable Sites to Visit in Hong Kong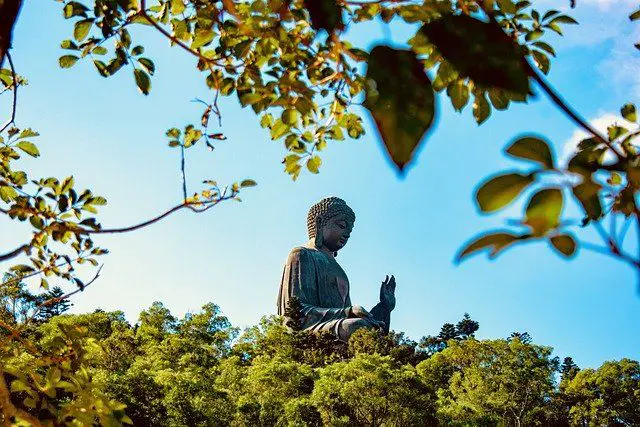 Hong Kong has so many sights and experiences packed into its borders that it's impossible to name them all in just one article or squeeze them all into one trip. However, 5 activities you definitely shouldn't miss include the following:
Victoria Peak: See the sights from Hong Kong's highest point
Hong Kong Park: Enjoy local wildlife and find a center of calm amongst the skyscrapers
Tian Tan Buddha: Marvel at the 34m tall bronze Buddha statue
Nathan Road: Explore Kowloon's main shopping street
The Symphony of Lights: Witness Hong Kong's daily light show starring the city's own skyline
Hong Kong is a destination where it's possible to enjoy a mix of experiences but planning is everything. By having a good idea of where to go and what to do when you arrive, you'll be sure to enjoy the best the city and the surrounding area has to offer.
Author Bio:
Dorothy Jones is an experienced content writer. She is associated with many renowned travel blogs as a guest author where she shares her valuable travel tips with the audience
Please follow and like us: