Updated Nov 8, 2021
The Italy Self Declaration Form is a statement submitted by the traveler stating that he is not infected with the COVID-19 virus and so is eligible to enter Italy.
To clarify, it is a document signed by the traveler as an attestor that the information included within it is accurate and true. The traveler signs the paper to make it legally binding.
To mitigate the health-related issues associated with traveling due to the epidemic, it is compulsory for all overseas visitors to complete the Italy digital Self Declaration Form.
Fill out the Italy digital Self Declaration Form immediately if you're ready to begin your travel to Italy.
Who Can Use This Document To Get Into Italy?
Before traveling to Italy, it is a must for all adults to complete the digital Self Declaration Form; otherwise, they can be denied entry. Children could be incorporated in the application of their parents or guardians.
Travelers from the USA, Andorra, Australia, Canada, EU, Faroe Islands, Guadeloupe, Guyana, Iceland, Israel, Japan, Liechtenstein, Martinique, Mayotte, Monaco, New Zealand, Norway, Reunion, Rwanda, Singapore, South Korea, Switzerland, Thailand, and the United States of America must submit or show the COVID-19 Green Certificate, which verifies one of the below-mentioned conditions:
A minimum of 14 days before traveling to Italian land, the traveler is completely vaccinated (only these vaccinations are approved: Pfizer-BioNtech, Jansen, Vaxzevria, and Moderna).

The traveler had COVID-19 but recovered from it. (The traveler must present proof of recovery aka recovery certificate that is legitimate for 180 days after the first positive swab).

The individual had a negative covid-19 antigen or molecular test 48 hours before arriving in Italy.
Quarantine Regulations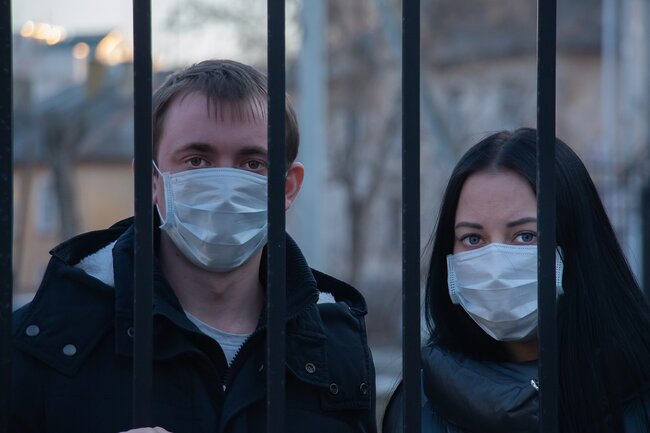 Travelers coming from the countries listed above are not subject to quarantine. Travelers from other countries must quarantine for ten days before entering Italy.
However, before-departure testing requisites are waived for children under the age of six.
What Is Needed For The Self-Declaration Form In Italy?
Travelers are required to give contact information, travel record, and flight data on the Italy digital Self Declaration Form.
You have to give information concerning your health condition and anticipated stay in the country in order to apply for this document.
A selfie with the physical credit card used in the transaction is required to validate the payment. Only the credit card's last four digits must be visible in the photo. Per order, only one image is required (if necessary).
It is essential to apply for a self-declaration form before traveling to Italy. Remember that your seat number is also part of the Self Declaration Form Italy but it can be edited whenever you like, so update the authorities in case your seat number changes.
Required Formats By Different Authorities
Once you have completed your application submission process, the authorities will email you the finished digital Self Declaration Form with its related QR code.
A hard or paper copy of your Self Declaration Form is required by the border police, so kindly bring a printed copy.
Before boarding, Airlines and other transportation employees will ask to check the Self Declaration Form QR code, which you can present on an electronic device or in physical copy.
Important Instructions
The Italy digital Self Declaration Form is simply a health paper that you'll need to cross Italian border, but it's not a substitute for an

Italian visa

. The border police will require you to show your visa as soon as you cross the border if it is a requirement in your case. A typical visa (paper one) is required for several nationalities. If this is the case with you traveling to Italy, we advise contacting your regional embassy.

Everyone coming to Italy must also call the COVID-19 helpline in their destination zone to notify them of their visit.

Travelers traveling from the United Kingdom or who have spent time in the United Kingdom in the 14 days leading up to their arrival in Italy must have a negative COVID-19 test taken within 48 hours of their arrival. They must then self-isolate for 5 days, followed by a negative result on a molecular or antigen test to end the quarantine period.
What Does The Traveler Attest To?
As indicated above, the form is a declaration by a person who is free of the COVID-19 virus. In this sense, he/she is declaring that he/she does not exhibit any of the symptoms that a person sick with the disease would exhibit.
In addition, the document says that the traveler is aware of the host country's actions to prevent the pandemic from spreading within their borders.
Any preventative steps, including extra testing and quarantine in government-controlled facilities, may also be required by the traveler if needed.
The authorities require your travel history on the form in order to determine if you will be allowed to enter or not.
Finally, the traveler should indicate unambiguously that he is aware of the document's legally binding nature, as well as his liabilities and obligations if he fails to follow the rules and regulations or provides false information.
Any Exceptions To The Rule
If the passenger is from one of the other 26 European Union members, they will be able to enter without any limitations.
This also applies to the Schengen Area's countries. The United Kingdom, Monaco, Andorra, San Marino, and Vatican City are among the countries and states that have no limitations.
However, it should be noted that the exemption only applies to those who entered Italy from one of the nations specified or implied above. Keep in mind that for this criteria, citizenship is not taken into account.
However, if you are not from one of the countries listed above, you must complete a Self-Declaration Form and submit it to Italian authorities.
Additional Notes
Please note that you can use the specific online tool provided by the Ministry of Foreign Affairs to check the prerequisites for entering Italy.
Also, the provided information is valid until further notice. If you need more information, go to the official dedicated page of the Italian Ministry of Foreign Affairs and International Cooperation website.
Please follow and like us: