If you're a lover of art, Italy is probably one of your dream destinations. Italy has amazing food, history, as well as architecture. Not only that, but it is home to some incredible masterpieces! Italian art is found all over the world, but the best is in Italy!
Italy is a dream destination for artists. As well as art lovers from around the world. There are many different places that truly allow you to see the best Italian art in the world. You simply have to know where to look!
Check out this list of the top seven Italian cities to appreciate art.
Must-Visit Cities and Places for Italian Art Lovers
There are too many cities and towns in Italy with priceless art to name them all. The architecture alone is worth the trip. There are also plenty of options for interesting and fun tours to choose from.
Florence
What better place to start than Florence. Or, as the Italians say, Firenze. This beautiful city is located in central Italy, and is the capital of Tuscany. All things considered, few cities in the entire world have made such an impact on the art world.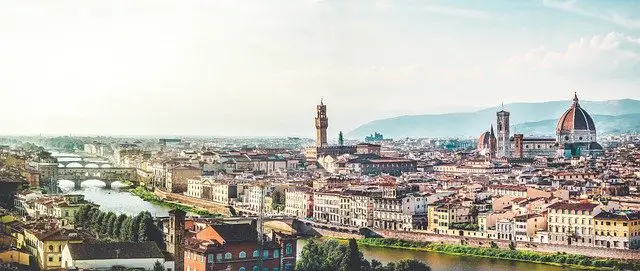 Michelangelo, Raphael, Donatello, and Leonardo da Vinci are all inspired by Florence! No, not the Ninja Turtles, but the great artists. All of them either lived here, or spent significant time in Florence. It is here that the High Renaissance was born.
They continued the traditions of earlier important Florentine painters, as well. This includes artists such as Filippo Lippi, Fra Angelico, and Botticelli. As well as blazing new trails, and creating timeless masterpieces.
The Uffizi Gallery
Many of the Florentine artists then traveled on to other cities like Rome. There they could earn high-paying commissions working for the country's elite. Therefore, much of their artwork actually ended up outside of Florence.
The Uffizi Gallery functioned as a private gallery in the 1600s. After the House of Medici fell out of power, most of their priceless art collections were donated to the gallery.
It houses an impressive collection of paintings, as well as sculptures. It is also situated in the middle of Historical Florence. Two famous paintings you can see here are the Madonna and Child and Bacchus, by Leonardo and Botticelli, respectively.
Perugia
Florence is a famous city throughout the world. But, have you ever heard of Perugia? People outside of Europe are usually not familiar with this spectacular city.
With a little over 150,000 people, it is relatively small. Especially considering its importance among historical art cities in Europe.
La Galleria Nazionale dell'Umbria is a dream for art history buffs. Its most crucial masterpiece might be the Madonna with Child and Six Angels that Duccio completed over 700 years ago.
Do as the Peruginos Do for Italian Art!
Perugia hosts several important festivals throughout the year. If you love art, you should definitely consider attending. Plan your next holiday in Italy around these festivals to experience the true Perugia!
The Umbria Jazz Festival, Eurochocolate, and the International Journalism Festival are all festivals in Perugia. They are all considered very important in their respective niches.
Turin
Turin is the capital city of the state of Piedmont. Its name means "at the foot of the mountains". It is fitting because this elegant jewel of Northern Italy is in the shadows of the Italian Alps.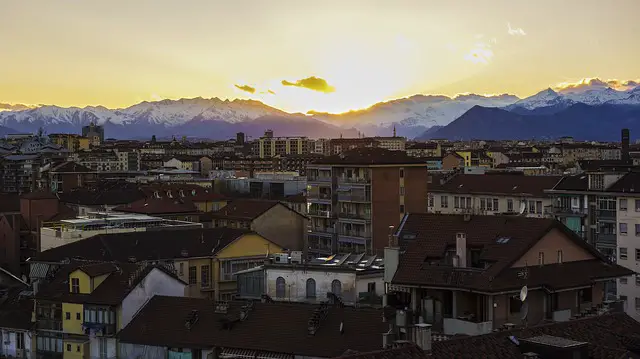 The city itself boasts beautiful architecture and picturesque tree-lined streets. Not to mention, spectacular Italian Art!
Rome
Rome is the capital of the whole of Italy. It is also home to the Vatican. The Pope lives in Vatican City. It functions as an independent city-state, as well as the governing capital of the Catholic Church.
Rome is the cultural and political heart of Italy. The city has been a hub for world civilization for thousands of years! There is even archaeological evidence that people have inhabited the area since prehistory.
If you're traveling to Rome for the first time, then be certain to take advantage of tours and travel guides!
A City Born of Legends
The most famous legend with regards to its founding is that of Romulus and Remus. The twin brothers were left to die in a cave. This was the order of their granduncle, the cruel King Amulius.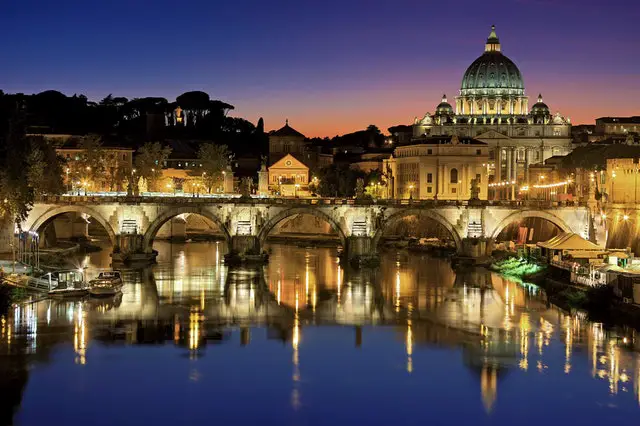 The infants were discovered by a she-wolf. The wolf then cared for the boys. A shepherd found and adopted them. Romulus would eventually go on to kill his brother and found the city of Rome.
Artistic representations of this story are prominent throughout the city. Some depictions, such as early coins, even predate Christ. With such amazing, mythological beginnings, it's no wonder that Rome is a haven for Italian masterpieces.
Where to Begin with Italian Art in Rome?
Rome's metropolitan area is now home to well over 4 million people. There are endless opportunities for travelers to experience its rich art. Not to mention Rome attracts millions of visitors from across the globe every year!
Here are a few places to start your tour Rome:
Take tours of museums
Find city tour guides to take you around to see the art up close
Look online to find the walking tours for monuments and statues
Visit galleries
Rome is home to classic art pieces like sculptures, as well as paintings. But you might also be interested in its bustling fashion industry! Italian art can be found in Versace, Prada, Valentino, Dolce & Gabbana. Those are just a few of the designer companies based in Rome.
Bologna
Bologna is a large city in Northern Italy. The University of Bologna, founded in 1088, is believed to be the oldest university in the world.
In 2006, Bolognia was designated by UNESCO as a world's Cities of Music. Catch a play at the Teatro Alla Scala which has been in operation since 1547.
Venice
Venice is a state capital city sprawled over 100 islands. They are connected by about 400 bridges.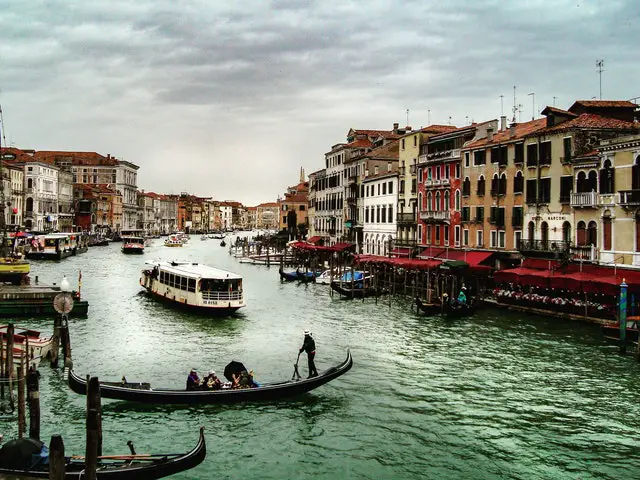 The water canals take the place of streets amongst buildings. Built many years ago, Venice's canals are nothing short of surreal. Go ahead, be a tourist and rent a gondola. Experience the full Venice experience!
After you travel down the waterways, try visiting St. Mark's Basilica and the Doge's Palace! Make certain to take lots of pictures. Because, as we all know, Venice is sinking. Who knows how long it has!
Milan
Milan is the capital of Lombardy. Not only that, but it is also the second-most populous city in Italy behind Rome. It's historical and cultural significance is nothing to shake a stick at.
Many experts believe Milan to be the fashion capital of the world! In fact, you can visit the opulent Galleria Vittorio Emanuele II, the world's oldest shopping mall, to find the most cutting edge fashions. The mall itself looks like an ornate palace!
Other important art destinations include the Piazza del Duomo, as well as the Leonardo da Vinci Museum.
Let's Plan your Ultimate Italian Art Tour!
There are endless reasons to visit Italy. You can see the beautiful Italian art, and fall in love with the beautiful people and culture as well! Use this list for inspiration for your next holiday and start planning today! Buon Viaggio!
Please follow and like us: