It's getting closer to that time of year when you rush around and decide what gifts to get for who! Sometimes those adventure lovers in your life are difficult to buy for especially if they are always on the go. You might not know where to start but here is a helping hand. If you have a travel obsessive in your life, then check out these perfect Christmas gift ideas for travel lovers.
Travel Packing Cubes
An essential set of items for the frequent traveller, these packing cubes are an excellent choice for that difficult to buy for the world traveller. Packing cubes help to keep your luggage neat, tidy and organised whilst travelling.  You could even pop in some travel miniatures or little treats to make the gift even more personalised and special. Check out these best travel packing cubes reviews to find out which are your best choices. You'll probably want to buy some for yourself too.
Useful Travel Books
Everyone loves a good book and they make great Christmas gift ideas for travel lovers. Whether that's a travel guide for the next trip they have planned or some fun facts or stories about travel, the gift will be gratefully received. You might even want to buy ebooks or e-reader versions for those people who tend to travel light and and like their gadgets. This book about how to swear around the world is particularly funny!
Travel themed Jewellery
For that traveller who has everything, you may be stuck finding a unique and inspiring gift. Travel themed jewellery is an excellent idea as you can give that special someone a reminder of a place they love. It is also a way of picking up a pretty present that has character and can be personalised too. These travel themed charm bracelets are a great choice for that lady who loves handmade gifts as well as travelling the world.
A Travel Journal
Sometimes travellers need somewhere other than their smartphones to record their thoughts about what they are experiencing. A travel journal is a great gift for those who want a special place to write down their personal thoughts about their adventures. You can find some lovely unique journals that are personal too. A gift that can be used and looked back on time and time again.
This Towel Carrier
If you know someone who loves to go to the beach then this very useful gift is an excellent idea. Forget about carrying towels to the beach or trying to stuff them into a beach bag. With this handy towel carrier, you are sure to please that traveller who appreciates both stylish and functional gifts. Roll clip and go! It will also double up as a storage aid both home and away.
Noise Cancelling Headphones
For frequent flyers, the chance of getting some good sleep and rest on a noisy plane or in a rowdy hostel then noise-cancelling headphones can be the best gift. Choosing the right ones can depend on your budget and style but there are many to choose from.  There are in-ear or over-ear, blue tooth or wired and foldable or fixed. There are many different features to consider. To find out more take a look here for further information and options.
Water Infuser Reusable Bottle
Whilst travelling you can get through a lot of bottled water which is not only bad for the budget but also the environment too. A simple gift like this reusable water bottle is a useful present for the frequent traveller. With the added bonus of an infuser, not only can they fill up on the go but they can add flavour to their beverage as well. Refreshing and a taste of the place you are in!
Portable power bank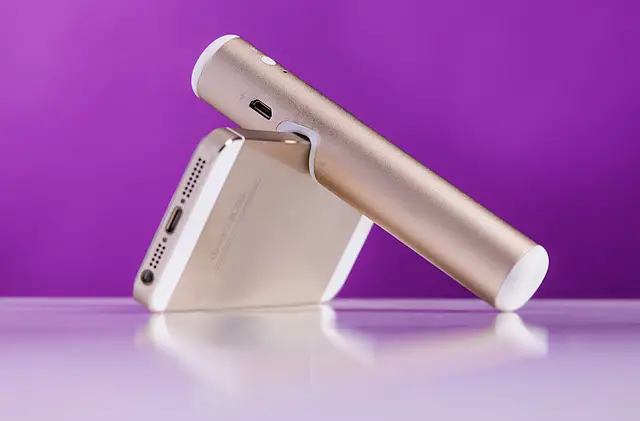 There's nothing more annoying than running out of battery power on your phone when travelling. A portable power bank is a great gift idea for those who love to use their electronics whilst on the go. They come in all different shapes and sizes but you want to get the maximum charge out of minimum space like this one from Samsung. Keep those electronics working whilst travelling and stay connected wherever you are.
A Cork Globe
Just like the Scratch map, this is a novel way to record their travels around the world. This cork globe is a traditional style globe with a twist. Something that will look great in your home but also a reminder of where you have been and where you are going next. Travelling friends will love this gift, they can show off their global exploration to everyone who visits their home. And of course, an exciting thing to do when they come home from holidays.
What do you think of these Christmas gift ideas for travel lovers?
As you can see there are lots of Christmas gift ideas for travel lovers out there to choose from. You'll probably want to keep some of these for yourself too! Whatever your budget you can find the perfect gift for that wanderlust addict in your life. From stocking fillers to extravagant purchases there are lots of choices. Which gift would you choose?
Please follow and like us: