When you're about to embark on a cruise, especially a river cruise, a lot of people find themselves in a situation where they don't really know how to prepare for it. They don't know what they should expect, what they should (and shouldn't) bring along, and a host of other things.
With that in mind, there are a couple of things that, if you know in advance, will help you make the most out of your river cruise, whether that's a popular choice like the Vietnam river cruise, or any other similar option. Let's not waste any more time and dive into the details.
Packing Isn't That Difficult
You'll hear a lot of people saying that packing is the trickiest part, because a river cruise isn't your typical vacation. And while sure, it's not the same as packing for a sandy beach vacation, it's far from being difficult if you know what you're getting into.
To begin with, on river cruises, you won't be traveling as much as you would on an ocean cruise, for example. This allows you to stay more localized, in a sense that you can pack things for one specific climate – your destination. If you go cruising the Mekong, for example, you'll want lightweight clothes that will still keep you warm. On the other hand, some cruises might require you to wear summer clothes because you're traveling in a tropical climate. It's all about keeping in mind exactly where you're going, and packing for the occasion.
Aside from your clothing, you don't really need to take all that much stuff. Things like an iron or a hairdryer should be left at home. Not only are they potential fire hazards, but every good cruise operator will offer them to you when you get on board.
And here's a tip that not a lot of people know – pack a week before you need to leave your home. Don't cut back on packing, and make sure you put everything you think you might need at some point. And a day or two before you leave, go over everything you've packed again, and remove all those things you realized you don't really need. You'll realize you've been overpacking, which is something you want to avoid.
Determine What You're Comfortable With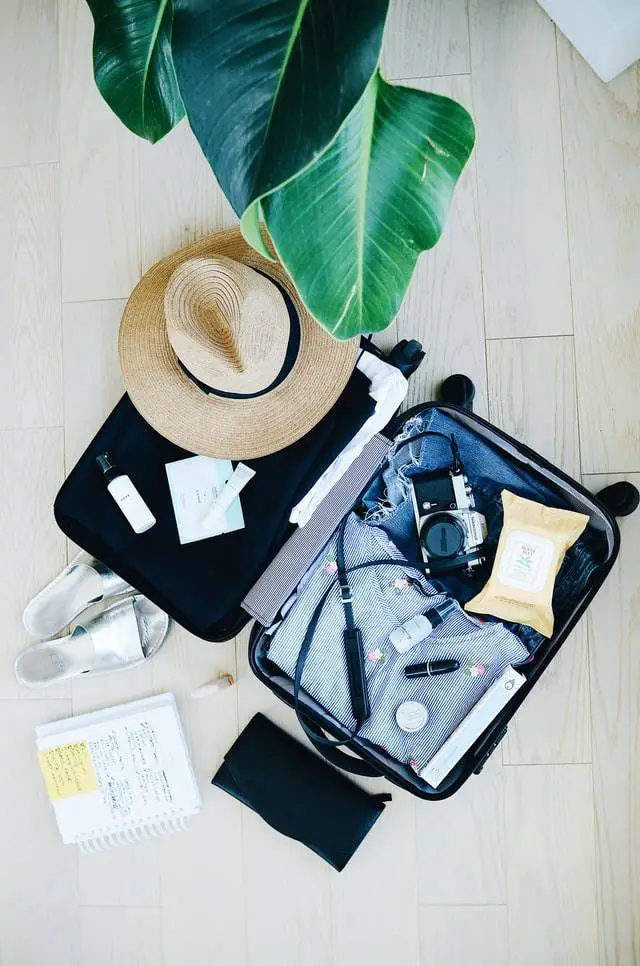 One of the main things about river cruises is their versatility. We're not only talking about the host of excursions, but also all the events that are organized on the ship itself. Of course, some people aren't comfortable with all kinds of excursions and events, so a good thing to do would be to take a look at the details of the cruise you're embarking on.
This allows you to pick and choose the excursions you'd like to attend, and the same applies for the onboard activities. If you think you aren't comfortable with some of them, you can tell the staff when you're booking the cruise. Most excursions are optional, and in many cases, you'll be able to choose from a few options, making it easy to go for the things you're really comfortable with. Don't like wildlife? You don't have to go exploring. Prefer cycling than going on an ATV? That's usually an option, too, and you can pick and choose.
Don't Arrive on Departure Day
Once you've booked everything, one of the most common mistakes you can make is to arrive on embarkation day. This is just you begging for something to go wrong – there are far too many situations where a flight or a train was cancelled, and you can't get to your cruise ship on time.
If you're going for a river cruise, make sure you arrive in the city of departure at least a day or two earlier. This not only ensures that you won't miss your flight, but it also allows you to shake off the potential jet lag and get comfortable before you leave.
To add to this, you'll have a day or two to sort out anything you might've potentially forgotten when you were preparing for the river cruise. This is a lot better than realizing you forgot something important once you get on the way.
Last But Not Least, Check Your Paperwork
Another common mistake that you should avoid is booking a cruise and realizing that your passport is about to expire. Most countries will require your passport to be valid a couple of months later than the cruise, so when you're booking, make sure your paperwork is in order. If you need a visa to travel to a specific country, make sure you've taken care of that as well. Once you know everything is in check, you can enjoy that river cruise with no worries.
Please follow and like us: