Cruising is one of the most popular and adventurous ways to see the world. You have the opportunity to travel surrounded in luxury and entertainment and explore several different ports without ever having to change your accommodations.
There are so many things to do when you head out on an ocean cruise. From relaxing in the sunshine on the upper decks, dining on gourmet foods, and taking in a variety of live entertainment shows, you don't want to miss a thing.
Vacationing is all about being able to kick back and relax in comfort. Whether you are using a camping AC system when you go tenting in the woods or packing your days full of port stops and deck activities on a cruise, you want to be at your best.
Unfortunately, if you end up being ill during your cruise, you may not get the chance to experience your trip to the fullest. Although seasickness is fairly common for cruise travelers, it's possible to end up with other ailments, including the flu. In this article, we will take a look at a few things that you should do if you end up being sick during your cruise.
Notify The Staff
If you fall ill with symptoms including vomiting or diarrhea, it's vital that you inform your cruise line's medical staff. Gastrointestinal illnesses can be more easily tracked if you share this information. This allows the medical staff to track any harmful food products that may infect more passengers and help them to provide you with the best treatment.
Visit The Infirmary
Even if you don't feel up to it, a visit to the ship's infirmary can be to your benefit. It's a good opportunity for the medical staff to give you a proper examination to assess your condition. It is here that they will determine if it is necessary for you to be quarantined as well as prescribe any treatments.
Follow Your Quarantine Orders
The last thing that you want to do if you feel ill while cruising is put other passengers in danger. If the medical staff is recommending that you remain quarantined in your quarters, you should follow their advice. It's best to stay put and get the rest that you need for a faster recovery. Many cruise lines offer discounts on your next cruise if you have been ordered to quarantine during part of your trip.
Anti-Nausea Shot
When you make your visit to the infirmary, you may be offered an anti-nausea shot. Cruise lines keep a stock of these shots available to passengers to deal with the common symptoms of seasickness. Even if you have a more complex illness, if you are experiencing nausea, these shots can help alleviate some of your symptoms and allow you to get some rest.
Enjoy Your Quarantine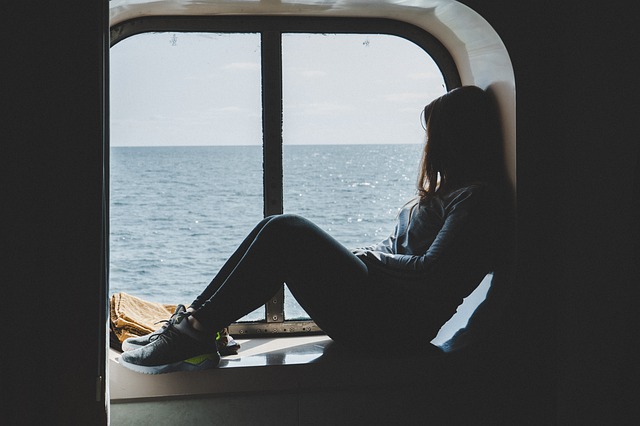 Being stuck in your quarters during your vacation can be a real bummer if you don't make the best of it. Spend some time in the ocean air of your balcony, watch some movies with the in-room entertainment system, or catch up on your reading. You can also have whatever you desire to eat brought right to your room using the catering menu.
Fresh Linens & Towels
When you are sick and spending most of your time in bed, your linens can end up covered in germs. When you are offered clean sheets and towels, allow the maid service a few minutes to put on fresh items and leave you some new towels to limit your exposure.
Rest When Sick
No one wants to spend their vacation feeling ill, but it does happen. Following the instructions of your onboard medical staff, get lots of rest, and do your best to enjoy yourself when you can.
Please follow and like us: