France is well known for its famous cycle routes and those who take part in the Tour De France make it look easy! However, exploring the French countryside by bike can be an enjoyable and leisurely affair.
There are a few different regions that visitors choose to explore. Some are long trips which require a good standard of fitness. Whereas others are areas that are easy to get around by taking short trips. In any case, for the more difficult journeys and uphill struggles, there is always the choice of electric bikes. This way you have a bit of help when you most need it, whilst still being able to enjoy the benefits of cycling. Here are a few places in France that are great to explore by bike.
Burgundy Wine Region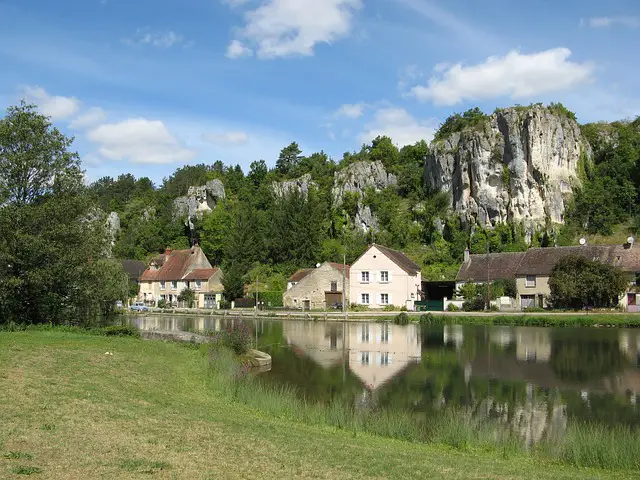 This scenic countryside location will take you through vineyards, small towns and remote farms. It is an excellent place to stay if you like good food and wine too. The villages of Nantoux and Bessey-en-Chaume should be on your list. As well as the medieval castle of Chateauneuf standing above the charming village below.
Stop over at some lovely terraced accommodation and make sure you sample a glass or two of the locally produced wines. If you are to cover the whole region cycling then you might find it a challenge if you are not an experienced rider. But overall the routes here are a mix of hilly and flat, which vary in difficulty depending on your fitness.
Bordeaux and Dordogne
For the more recreational cyclists amongst you, this region may be more appealing. The flat sloping roads and short routes are great for even less experienced riders. The paths along the Dordogne river banks are particularly pretty with the town of Sainte-Foy-la-Grande being a favourite here.
There is the wine route here too which takes you to the vineyards of Bergerac and Montbazillac which are famous for their dessert wines. You can also enjoy the historic Castillion la Bataille which is the site of the last battle of the Hundred Years War. This area gives you some nice well paced routes with beautiful scenery to explore
Provence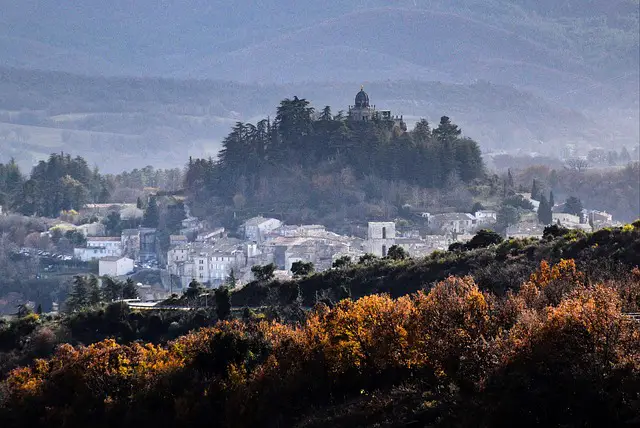 A well-known cycling destination, the routes in Provence are probably best left for the fitter and enthusiastic riders. There are plenty of beautiful places to visit and the scenery is spectacular. Especially when looking down from hilltop heights over the valleys below. Top places to include in your tour are Luberon, Mont Ventoux and the Rhone valley, but there are also hidden gems such as Bonnieux and Goult.
There are charming squares with little cafes and markets to explore, fields of scented lavender and rows upon rows of vineyards. The area is not forgiving as there are lots of undulating hills. But the views are worth the tired legs. Definitely a region to consider when exploring the French countryside by bike.
Normandy
This area of France has routes for all abilities when it comes to cycling. Roads stretch alongside beaches that line the area and you can really feel that it is steeped in history. Offering memories of the Allied landing in June 1944 and the Battle of Hastings back in 1066. The long flat roads of the coast are a pleasant ride, then when you turn inland it becomes a little more difficult.
Explore the towns of Trouville and Honfleur enjoying the contrasts of architecture and culture as you pass by. Interested in the history of the area? You can also take a guided tour. Giving you much more detail about what happened in the area from a local expert.
Alsace
Another region of France full of vineyards and historic towns with its own unique charm. Alsace is a beautiful and challenging place to cycle. The winding roads and hillside make it an excellent choice for long distance cycling. So if you are an enthusiatic rider, this destination is an excellent choice for exploring the French countryside by bike.
A popular route is from Ottrott to Illhaeusern following the Route des Vins. The wine communities of Riquewihr is a lovely village to stop and explore. With its boutique shops and charming restaurants. Then there's Ribeauville which is one of the oldest medieval towns in Alsace. Explore the colourful houses and historic buildings.
The Loire Valley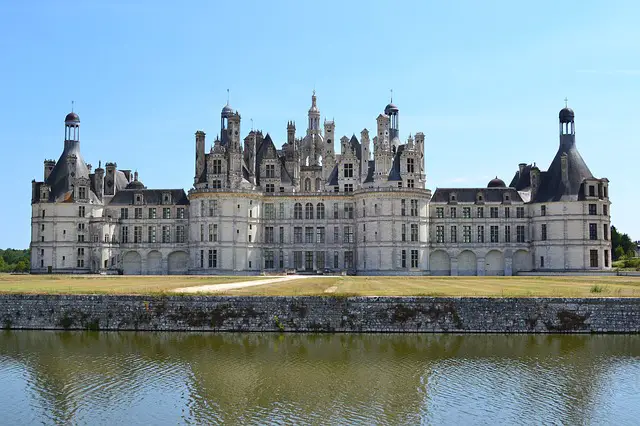 A lovely place to explore as a recreational rider, the Loire Valley has lots of small country roads and short routes to try. The great draw to this region are the many castles or chateaux you will find here. Popular places to visit include the Château of Chambord, Royal Blois and Amboise.
Château du Rivau is also a great place to stop and take a look around in your cycling trip. The gardens are wonderful to walk around, especially on a warm summer day. Riding in this region is a pleasant experience and a great choice for visitors of any cycling experience.
The French Atlantic Coast
From Brittany, you can take the ancient salt road, or Route du Sel on a loop takes you to the top of the remote Atlantic island. This leisurely route is great for those who want to explore and take plenty of stops to enjoy the scenery. But it is not very difficult if keen riders are looking for a challenge.
You will begin at the port city of Saint Martin de Ré. Then visit remote and hidden villages of La Couarde, Loix and Les Portes. There are plenty of little places to stop and have a bite to eat and sample a glass of local wine. You can make it as easy route as you wish and the whole loop is around 50 miles. Taking an average rider around a week to complete the trip.

Where will you be exploring the French countryside by bike?
As you can see there are many different places to choose from when exploring the French countryside by bike. With beautiful scenic routes that vary in difficulty there is something for everyone in this lovely part of the world to enjoy.
Please follow and like us: