We can't think of a better place than Bangkok when it comes to local goods. Just like most of Southeast Asia, local markets are a huge part of social life in Thailand, especially in the buzzing capital Bangkok. The local stalls have become increasingly popular amongst tourists who fly into Bangkok since people traveling to Thailand will always go for the authentic experience. With so many options, it might be daunting to choose which street market to visit.
In this article, we will explore Bangkok's best street markets to buy traditional Thai food and crafts.
1. Sampeng Market
Let's start our list with the busiest street market in Bangkok. The market is located in the city's Chinatown, which means you will find as many Chinese products as Thai products. The 1-km long street market has numerous stalls that sell everything, including Chinese herbs, herbal tea, second-hand electronics, and porcelain. Yet, the highlight of the market would have to be the distinct Thai food with some Chinese influence, such as the crispy duck noodle.
Sampeng Market is open every day from 9 am to 6 pm.
2. Talat Rot Fai Srinakarin Train Market
Bangkok's street markets are famous worldwide, but the night markets have a particular reputation. Although it is 30 minutes away from Bangkok's center, the Talat Rot Fai Srinakarin Market is one of the oldest and the most famous night markets in the city. The market is so large that they had to divide it into three parts – the Market Zone, The Warehouse Zone, and Rod's Antiques. With more than 2000 stalls selling clothes and craftwork, the Market Zone alone has a larger area than many street markets in Asia. In the other sections, you can find a great variety of household items, as well as vintage devices and even vehicles. Although the market is better-known for shopping, it falls nothing short of food thanks to its massive food court in the Market Zone surrounded by many local restaurants.
The market operates from Thursday to Sunday, from 5 pm to as late as 1 am!
3. Chatuchak Market
In many street markets, you get lost because you are mesmerized by the vibrant atmosphere. In Chatuchak, you can literally get lost, as if you were in an endless rainforest. Comprising 27 sections and more than 15000 stalls, Chatuchak is perhaps bigger than villages or even towns in Thailand. Each part consists of a particular theme, such as gardening, paintings, jewelry, Chinese goods, and Thai fashion. In such a massive market, you might think that a lot of stuff are replica and generic, but each one of the stalls has works of local craftsmen, painters, and designers. When you get tired of shopping, you will have plenty of chances to stop at one of the small local cafes or buy delicious street food.
One of the best features of this market is that there are a few courier offices of DHL and TNT, which means you can get excessive amounts of items or large items shipped to your address.
4. Bangkok Farmers Market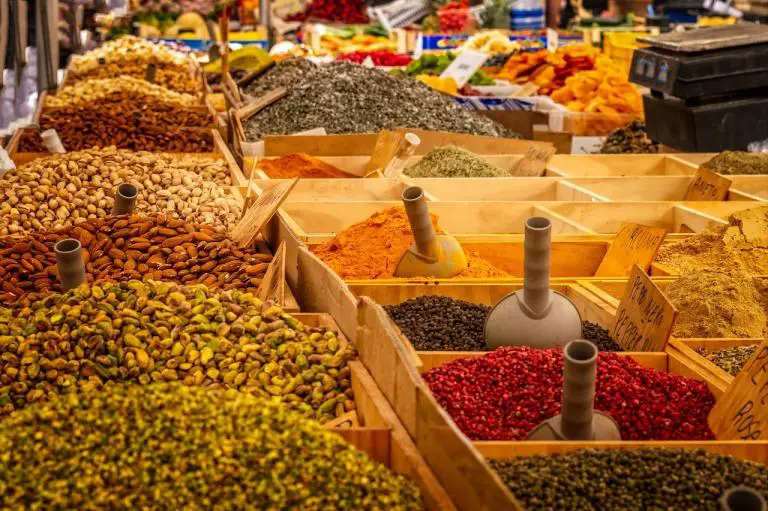 It is quite easy to compromise your health when you are traveling. The street food is always divine in Bangkok, but the sizzling oil in the food and the exhaust from the roads can make you feel uncomfortable. Bangkok Farmers Market presents an alternative to the buzzing street markets with the motto Eat locally, organic, and healthy.
There is no particular venue for the Farmers Market. Instead, the community decides on a different place every week. It could be anything from a shopping mall to the entrance of a farm in the countryside. All you have to do is to keep an eye on their Facebook page for updates.
Of course, the highlights of the market are the fresh farm products, from vegetables to traditional herbs and dairy. That's not all; you can also benefit from various workshops, such as yoga, mindfulness, pottery, and more. The income from these workshops goes to sustaining the farms so that the markets can keep their doors open.
Bangkok Farmers Market is open on Saturdays from 11 am to 7 pm.
5. Neon Night Market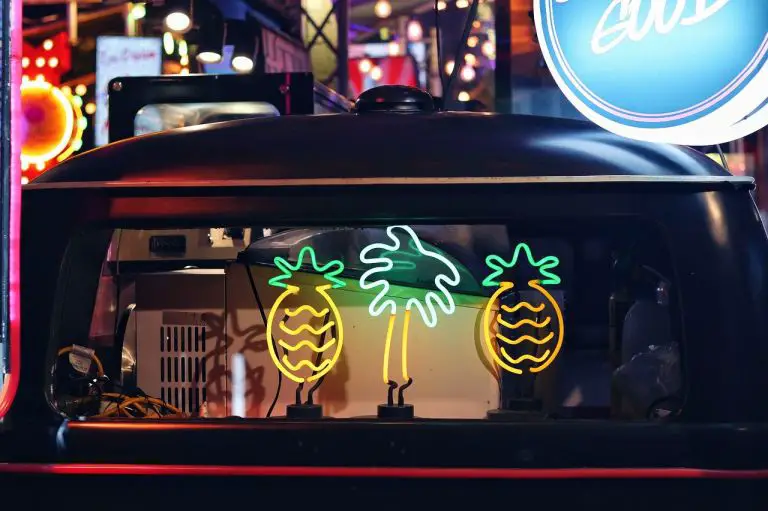 Of all the Bangkok street markets, Neon Night Market is perhaps the one that is the easiest to navigate, thanks to its central location.
Surrounded by the other shopping malls in Bangkok downtown, Neon Night Market boasts a fusion of the local and the fancy. You can find handmade clothes and accessories, as well as pieces from the trendiest brands for much cheaper.
The market is not only a shopping hub but also a popular spot for nightlife in Bangkok. Besides, the most talented street musicians and artists of the city gather in Neon Night Market to turn it into a festival area.
When it comes to seafood, nothing can compete with the fish market here. The restaurants and food stalls get you involved in every step of the meal. In other words, you can catch your seafood from their tanks, and watch while the chefs cook it right in front of you.
The neon lights of the market start glowing every night from 5 pm until midnight.
6. Khlong Toey Fresh Market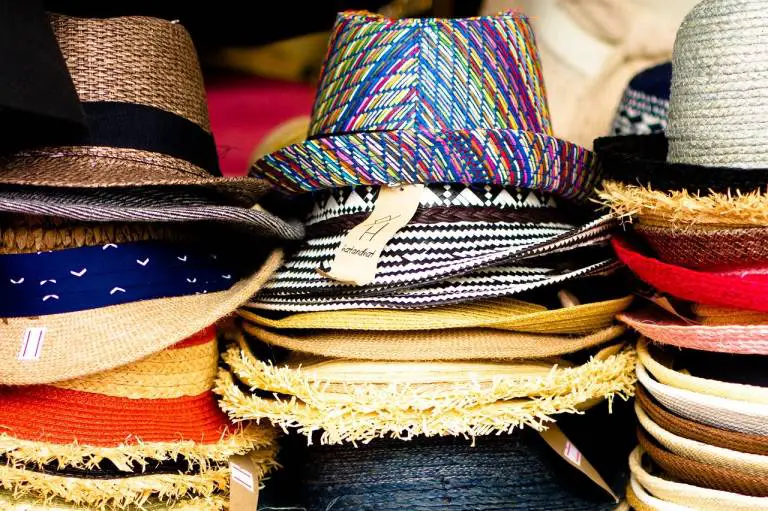 Up until now, you might have noticed that most of the markets are open only for a few hours.  Wouldn't you like to have the comfort of knowing there is a street market in Bangkok that is open at almost any time of the day?
Amongst the high rises in Bangkok's business district, Khlong Toey Fresh Market stands out with all its authenticity. In fact, it was ranked as one of the most authentic Bangkok street markets by CNN in 2010. It is the ultimate market to visit if you want to buy fresh food. Here, you can find all kinds of fresh food at butcheries, fruit and vegetable stalls, and dairy-farm stalls.
Khlong Toey Fresh Market is open every day from 6 am to 2 am.
7. Wang Lang Market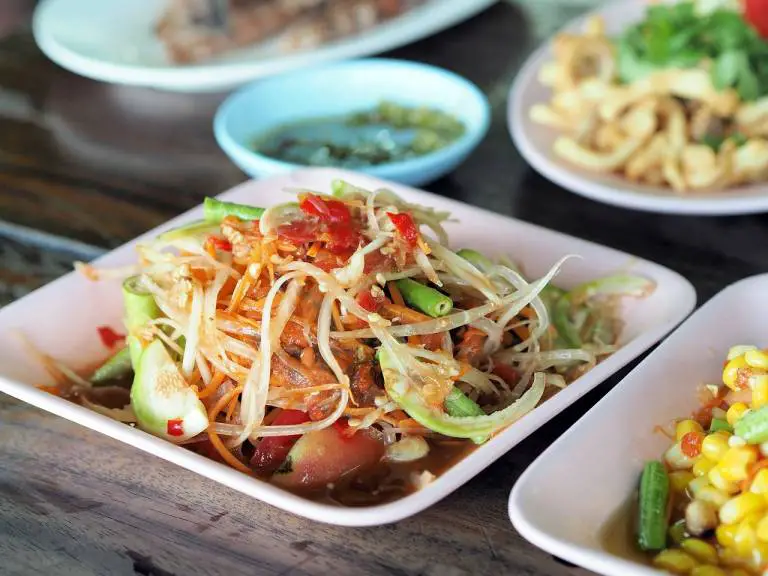 If the main reason you fly into Bangkok is cheap and authentic street food, Wang Lang Market on the west bank of Chao Phraya River should be your first destination. Despite the presence of top-quality restaurants, Wang Lang is considered the best place to try deep-fried pork in Bangkok. From hot meals to fresh smoothies, the stalls of the market provide you with any food and drink you might need during your Bangkok expedition.
Although Wang Lang is only open until 2-3 pm daily, the restaurants remain open to the public until late hours. Of these restaurants, we strongly recommend that you visit Sai Mai for shrimp wonton and Yupin for a spicy papaya salad called Som Tam.
8. Pak Khlong Talat Flower Market
Street markets in Bangkok and around the world can sometimes reek of unpleasant smells, but this is not the case for Pak Khlong Talat Flower Market. Thanks to dozens of flower-selling counters, the market has a lovely scent throughout.
The history of the market dates back to the 18th century, during which it was a floating fish market up until the 1950s.
Pak Khlong is quite frankly the heart of flower-shopping in Thailand, as flowers from all around the country are collected and transferred here every day. It is popular not only amongst tourists but also amongst local florists and hawkers on the street, who come here to buy freshly picked bouquets to sell.
You can stroll around freely or join a guided walking tour to learn details about the history of the market. That's not all; you can even join Thai cooking workshops with durations ranging from one hour to 4-5 hours.
Experience Authentic Thai Foods
As you can see, Bangkok has several street markets that cater to different types of travelers. If you are planning to visit Thailand, you should definitely include Bangkok in your itinerary for the ultimate street market experience. Airways like Cathay Pacific organize regular flights from all around the world to Bangkok, so what are you waiting for?
Please follow and like us: