Thailand is an amazing place to take your next holiday. As more and more people discover Thailand, tourism in the area becomes more complicated! All in all, places like Phuket Island, with spectacular restaurants, beaches, and once in a lifetime cultural experiences are all worth your holiday time!
But why is one of Thailand's most popular locations becoming a tourism enigma? In order to understand more about Phuket's experiences, it is important to understand the impact of tourism. Not only does it affect the culture, popular locations, but also, of course, the planet! The best places to spot in Thailand don't have to be hard to understand!
Fact of the Phuket Matter
The beautiful island of Phuket is located in the southern part of Thailand. At 48 km (29.83 m) long and 21 km (13.05 m) at its widest, Phuket is the largest of Thailand's 1,430 islands. The climate is hot and humid all year long, while the gorgeous views of the Andaman Sea makes this the perfect beach setting!
The island is visited by a staggering 9 million tourists a year! This beautiful island clearly goes through a lot considering its relatively small size. That being said, there are plenty of places throughout the island that experience the impact of overpopulated spaces.
Finding Balance
Because the tourism industry on Phuket is booming, there have been lots of positive changes. All in all, officials are focusing their energies on conserving the natural ecosystems on the island. Not only that, but the quality of tourist attractions as well!
Here are a few ways that the tourism enigma is being figured out in Phuket:
Closing Beaches: Because conservation is important, there are a few picturesque beaches that are being closed to tourists all together. This will help the local ecosystem to recover, as well as allow the pollution to dwindle.
Living In Balance: From finding the most perfect long-term

real estate options on Phuket

, to traveling in ONLY green hotels, there are plenty of ways you can live in balance with this stunning island. You can help by finding ways to be more eco-friendly in your travels. Not only will you be a welcome tourist to the beaches on Phuket, but you'll also help the planet.
Keeping the Best Spots Open: There are a LOT of amazing places to visit here. The hottest tourist spots are open throughout the year. A great place to visit on holiday, as well as a great investment for the local economy! Because creating jobs, keeping the natural beauty in check, and finding a beautiful place to visit on holiday is all possible here.
Finding the right balance between everyday life can be tricky. But maintaining natural habitats, as well as creating some of the best tourist attractions is a whole other level! That's why Phuket is a unique combination of history, natural beauty, as well as a tourism haven!
Best Places in Phuket Island
Not only are there ways to find an equilibrium between keeping Phuket one of the most gorgeous places on Earth, but there are also plenty of ways to make it a once in a lifetime vacation! Here you can find the best Thai beaches, as well as the most amazing, authentic Thai food! Overall, finding the best locations may mean solving the Phuket enigma!
The Beaches of Phuket
Let's be honest, most of us looking to vacation in Thailand are looking for some of the best beaches! Beaches on Phuket will not only give you stunning coastal views, but warm sand and clean water. The beaches on the island are absolutely marvelous!
Patong Beach
Patong beach is the longest beach on Phuket. It is one of the busiest beaches on the island, with lots of activities for tourists to enjoy. Whether you want to read a good book while basking in the sun, or get your feet wet with some exciting water sports, there are tons of things to do.
However, you should also be ready to spend some money. Not only is there a stunning beach, but there are also lots of places to shop, as well as be entertained!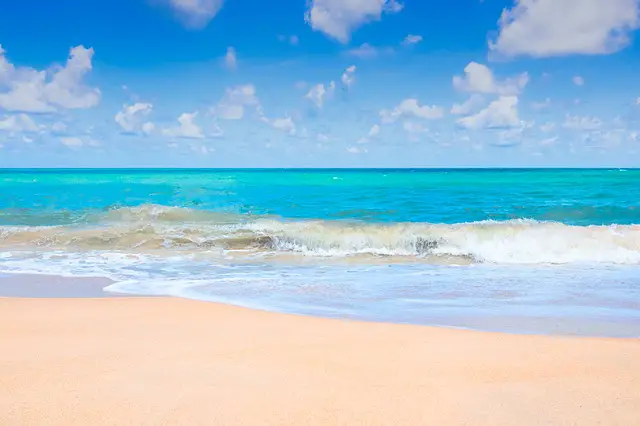 Karon Beach
Karon beach is a quieter, less crowded tourist location, as well as a great spot to find some excellent food! There are resorts behind this amazing coastal vantage point, as well as some fantastic restaurants along the beach. Not to mention you can even book a private resort location with private beach access here!
Kata Beach
Nestled between hillsides and the sea, Kata beach will leave you breathless. All things considered, this is one of the most easy going tourist locations on the island. The gentle, white sand as well as the curved bay make this a great location for laying on the beach, as well as snorkeling for beginners and diving!
The Fascinating Culture of Phuket Island
Not only does Thailand offer an intimate look at its culture, but the island of Phuket has plenty of places to experience the history of this diverse country. Whether you're interested in visiting Buddhist temples, visiting museums, or even finding your way into more traditional locals, there is plenty to do on Phuket!
Phuket Town
This charming island city boasts hotels, restaurants, as well as other tourist attractions that will make your holiday one of a kind! From the brightly colored buildings, as well as the unbelievable food, visiting this bustling town is a must on your Phuket bucket list.
Phuket Big Buddha
Built in 2004, the Phuket Big Buddha rests on the top of the Nakkerd hills near Kata. Hike your way to the top of the hills to find not only a towering statue of the Buddha, but utterly amazing views of the island! This white jade marble statue will be worth the hike to experience a truly remarkable, as well as beautiful, site.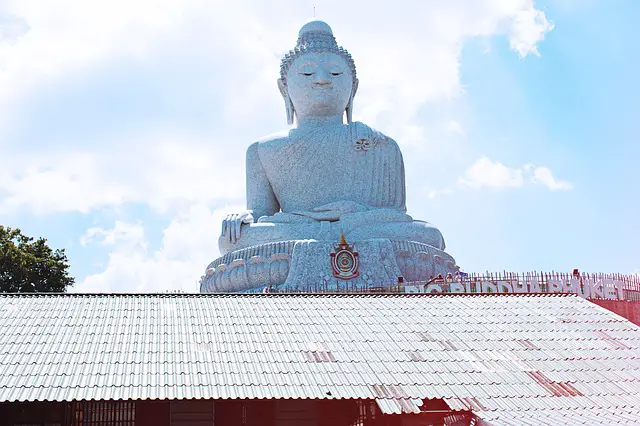 Wat Chalong
Phuket island has approximately 29 temples, as well as some of the most complex, elaborate architecture in the country! Wat Chalong is a spectacular mixture of religious respectfulness, as well as an architectural wonder. Take in the large pagoda, as well as the dedications to two famous monks Luang Pho Chaem and Luang Pho Chuang.
The Tourism Enigma on Phuket Island is All Figured Out!
All in all, there are many ways that you can figure out how Thailand's Phuket island is a tourism enigma. However, once you realize the large impact that tourism has, it is easy to understand more about how to help preserve popular tourist locations.
Whether you're looking for the best places to stay, experience the culture, or help to preserve the island, there are many things you can do to make Phuket an amazing place to visit for generations to come!
Please follow and like us: