You might be one of those people who laugh at that title! Are you really bored on a beach holiday?
Sometimes it can be a shock to the system to suddenly be lying on a beach in Majorca relaxing. Especially when you 're used to being busy and rushing around every day.
Do you find it hard to relax or bored of doing the same thing every day?
You must check this post: Best Thailand Beaches and How to Find Them
It probably also means you need a break! Maybe your partner loves to sunbathe whilst you are itching to get up and go? Well, here are a few tips on how to enjoy a beach holiday without getting bored.
Check More Beachy Posts 🙂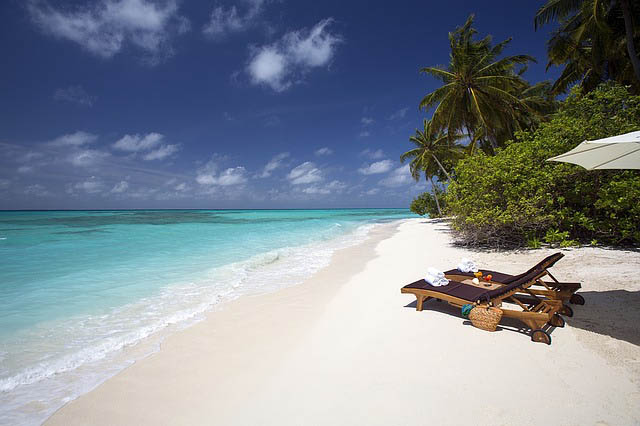 Bring a book or an E-reader At The Beach
This might sound like a simple and obvious idea, but reading will help to you relax and enjoy your time on the beach. To save space bringing an E -reader such as a Kindle is a good idea, or some hotels might have a lending library for you to choose from.
You can store lots of books and download more if you need to. You might even get so engrossed in your story that you can't wait to get back on that sun lounger and start the next chapter. At home, you might not take the time out to just sit and read so make the most of it.
Try some Water Sports In The Beach
Whether you are staying in a resort or just near the beach, there are always people offering a way to enjoy yourself on and in the water. From snorkeling to jet skiing or even sea kayaking. You will usually find lots of activities to choose from to keep you entertained at the beach.
Some all-inclusive beach resorts include certain activities free of charge as part of your package. Check with your tour operator for the latest information. If you are booking with an outside agency, make sure you check out the company you are booking with first. You want to know that you'll be safe whilst enjoying yourself too.
Find your Zen with Beach Yoga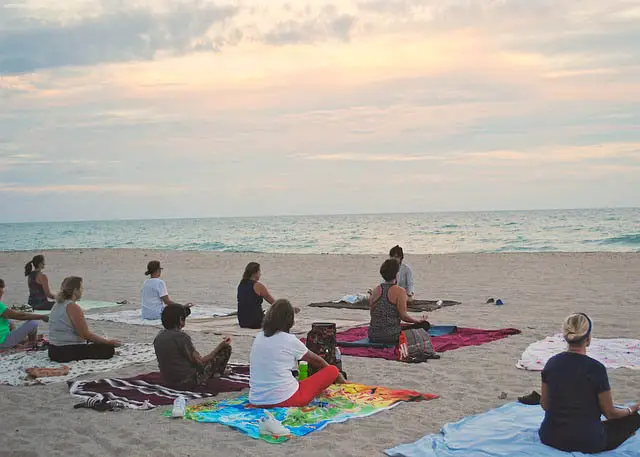 Beach Yoga is becoming more and more popular as holidaymakers want alternative ways to relax. Find a class at the beach and join in, some resorts offer this free as part of their activity packages. Get together with like-minded people wondering how to enjoy a beach holiday as well as keeping up with exercising in a relaxing way. Early morning or late evening are usually the best times to practice yoga on a beach holiday as its a bit cooler and not as busy too.
You must check this post: Top 8 Beaches In Vietnam
Learn a new language
Did you know you could learn a new language at the beach? Not only can you take a break on your beach holiday, you can learn a new skill too. Some resorts offer language lessons to its visitors and many classes take part in groups on or nearby to the beach. Keep your brain working or learn to say more than a few words in the local language. Why not try a fun and interesting language lesson on the beach?
Explore the Local Area Near The Beach
Most popular areas by the beach will have a town or promenade to explore. Top attractions in the local area will be listed at your hotel or do your research online before you go. Museums and local history will keep you entertained for a while if you want to get away from the beach. Do some souvenir shopping, grab an ice cream or a beer or just wander around and take in the atmosphere. There will be plenty to do to keep you occupied.
Take a Beach Dance Class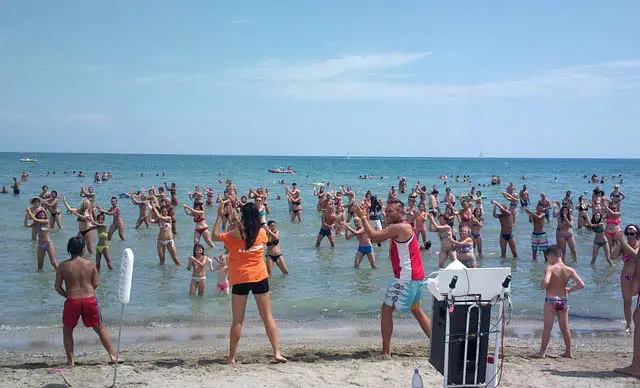 Another surprising thing you can do on the beach is to take a dancing lesson. Combining exercise with fun, this past time will keep you busy and have a laugh at the same time. You never know you might be a natural and improve your hidden talent and ability. Or you might just have fun with others dancing on the beach and in the sea!
What to remember when on a beach holiday
When thinking about how to enjoy a beach holiday there are some things you should remember to make you more comfortable. Here are some advice and safety tips about what not to forget when going to the beach.
Wear a sun hat – to avoid sunstroke and keep you covered.
Don't forget the sun cream – because you don't want to get burnt.
Bring a change of clothing – in case you get wet or covered in sand.
Remember your sunglasses – look cool and protect your eyes.
Have extra towels- you know just in case!
How to enjoy a beach holiday when you don't like the beach?
Sometimes as a family, you have to compromise when it comes to your holiday destination. You have to think quite carefully about the location when you are bringing children along too. Not everyone likes the beach but it doesn't mean you can't have fun or relax. Playing games as a family can be fun and inclusive, such as beach volleyball or pool games. Taking an organised day trip together can be another thing to do to take a break from the beach. Many resorts and tour operators offer local trips taking you directly from and back to your hotel.
Now You Know How to Enjoy a Beach Holiday!
Wherever you go whether it's an English seaside town or a tropical island beach. Some people will feel your pain and understand that having a beach holiday is not your type of break. Your feet might be itching to get up and go or explore rather than lying on the sand. Remember though its good to have a break and try something new once in a while even if that is just not doing very much. You will find alternatives to just lying down and soaking up the sun.
Check this post: Visiting Green Sand Beach
What do you do to keep yourself busy on a beach holiday? Do you have any tips for those who are not sure about the beach?
General FAQs
Do I Have to Pay for Activities at the Beach?
If you do any water sports, or take a yoga class, you'll have to pay for equipment, instructions, as well as the class price. Books, magazines, and listening to your own music or podcasts, however won't cost money.
Should I Take a Lot of Things with Me?
You can take whatever materials you'd like to stay entertained while at the beach. Just be certain that whatever you bring doesn't bother others visiting the beach as well!
What if I Don't Like the Beach?
If you're not one for laying in the sun, don't worry! With all the things to do around, you won't have to spend your time lounging. You can be up and about!
Can I Do More Than One Beach Activity?
You can do as many water sports, exploring local areas, or reading at the beach as you'd like. Simply remember to wear sun protection if you're on the beach all day.
Please follow and like us: