A huge part of tourism in many Asian countries is elephant riding. Nothing beats the excitement of riding on top of the world's largest land mammal while taking a breathtaking view at the horizon.
But as thrilling as this leisurely ride sounds, it's not all it's cracked up to be. A large number of animal welfare activists have found out that these elephants undergo extreme cruelty and mistreatment before tourists can hike up their backs.
Because of this, many tourists are seeking for ethical alternatives on interacting with these majestic creatures. As elephant welfare awareness continues to rise, travel companies and websites are promoting ethical tourism to help save elephants from animal cruelty. Ethical tourism means being mindful about the consequences of your actions and how it affects the environment, the animals, and the places you visit.
Today we'll discuss how to choose an ethical alternative to elephant riding. Why choosing alternative tourism matters for these gentle giants.

Why choose an alternative to elephant riding
Back when elephant riding was still considered an acceptable tourist activity, plenty of tourists raved about their experiences on TripAdvisor. But as enjoyable as the experience was, it was only a matter of time before they discovered its deep, dark secrets.
The answer to that is a process called phajaan (also known as The Crush.) You may not be aware of it, but the vast majority of elephants have experienced this in trekking camps, shows, and even in the zoo. It's called the crush for a reason because the moment you see how these animals are treated, it'll immediately break your heart.
This cruel process starts by stealing baby elephants from their mothers in the wild. The handlers keep baby elephants in a small,  shackle them in a tight space with ropes and chains. There are usually bullhooks on their mouths or under the trunks, to train the elephants until they are unable to tolerate the pain. Not only that, but the animals can not get sufficient water and food which makes their body weak. As big and strong elephants may seem, their spinal structure isn't built to handle heavy loads. Elephant riding places a lot of stress on their backs and this can cause quite a number of issues such as knee pain and arthritis.
It happens to almost every single of these giant beasts you encounter at a circus or in the streets. These animals are used for entertainment and leisure at the cost of their own health and longevity. Animal welfare activists condemn elephant riding and encourage tourists to look for other ethical alternatives.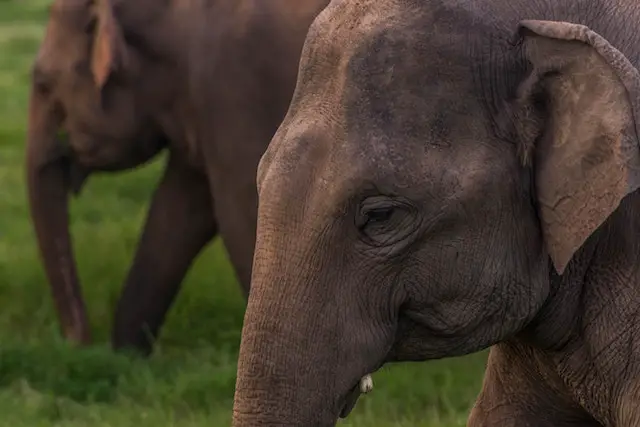 How to choose an ethical elephant interaction experience
Thankfully, many elephant sanctuaries have opened up in an effort to provide these mammals with a safe environment. Places where tourists can interact with elephants within ethical means. They allow you to watch these majestic creatures in their natural habitat without them being shackled, contained in a cage, or secluded in an area where they are separated from other elephants. If you're feeling a bit adventurous, you can also volunteer for a week. This opportunity gives you a more immersive experience in interacting with elephants.
You'll get to know more about the herd, elephant life in general, and watch their intricate behaviors in their natural habitat. Elephant sanctuaries like Elephant Nature Park in Thailand allow you to feed and bathe elephants. You can take photos with them and enjoy their companionship. Thailand is also amazing for its many other traits too. When looking for an ethical elephant experience, consider the following things: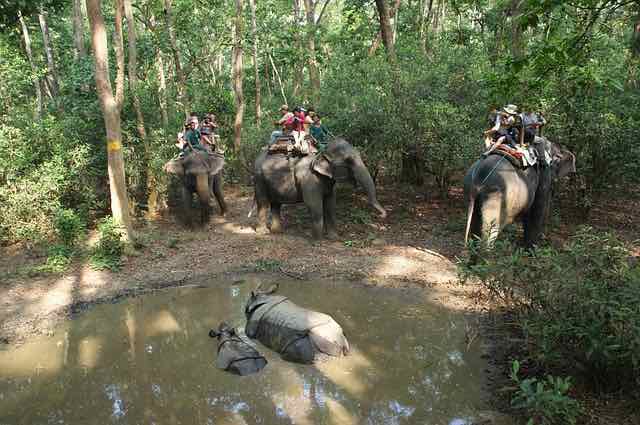 Look for an ethical elephant tour provider where you can observe the elephants, where their caretakers are gentle and educated and they are never taken advantage of.
Research carefully about elephant sanctuaries and find out how they treat the elephants.
Avoid safaris that offer 'elephant riding' of any kind.
Do not go to circuses or streets where they use elephants for entertainment purposes.
Beware of 'fake sanctuaries' where they poach baby elephants from the wild. Elephant sanctuaries are a place for rescue elephants and not for elephants that are away from their natural habitat just for attracting tourists.
These ethical alternatives will allow you to appreciate these beautiful creatures without inflicting any harm or pain. Elephants are gentle in nature and they shouldn't be subjected to cruelty just to gain attraction from tourists. Not only are these alternatives better, but it'll also offer a much more meaningful experience where you can fully enjoy the presence of elephants in their natural habitats.
The more we choose these ethical experiences, the more it'll encourage unethical camps to change their ways.
Conclusion
There are plenty of ways to enjoy the companionship of elephants aside from elephant riding. Visiting elephant sanctuaries and observing them in the wild are ethical means of appreciating these majestic creatures. It may be a good idea to remove elephant riding from your bucket list and replace it with bathing and feeding them instead. It'll be a lifetime experience that you'll cherish forever.
Please follow and like us: