Founded in 1886, Vancouver isn't too old of a city. Therefore, you don't find ancient historical sites as you do in other parts of the world. However, the city has a lot to offer for anyone looking for a cultural trip to gain more insights into the history of Vancouver, one of Canada's most vibrant cities. But before you embark on your trip, make sure you are covered with IEC insurance. This will ensure your medical safety in case of emergencies where a trip to the hospital would be quite expensive.
Now that you're prepared, let's look at some amazing historical landmarks in Vancouver!
Stanley Park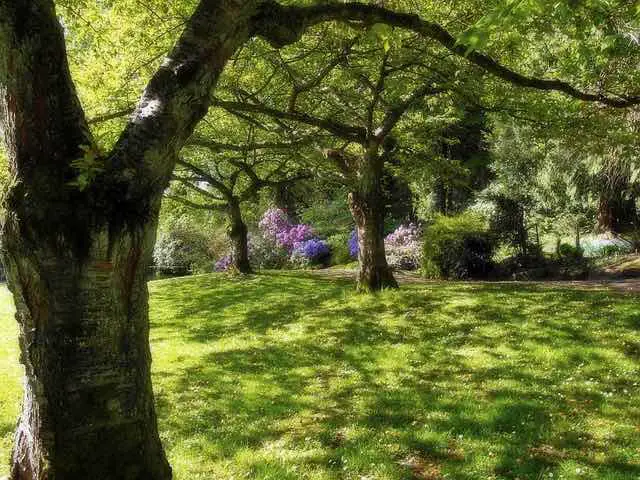 Stanley Park was once the home of aboriginals of Canada such as the Squamish and the Musqueam band of Indians. The park, which opened up in 1888, is one of the oldest established parks in Vancouver which is also the 3rd largest urban park in North America.
What to see in Stanley Park Vancouver?
When visiting the park, you can view the clubhouse established by the Vancouver Rowing Club in 1911. It is considered a heritage building and a must-visit. The park also serves as a great camping spot for you and your traveling companions so you may want to consider taking or renting a tent.
Don't Miss the 'Marine Building'
Constructed in 1930, the Marine Building was the tallest building made by the British Empire, at the time. The building features an impressive interior as well as exterior. You find a lot of nautical references within the design of the building, hence the name. The doors and walls inside feature brass ships, turtles, scallops, sea snails, as well as seaweed designs. The building has become a major part of Vancouver's history which is why it is a site you can't miss when visiting the city.
Gastown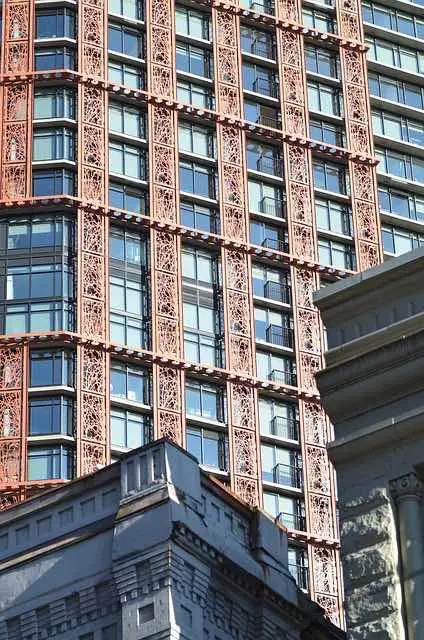 Gastown is a small neighborhood within Vancouver that existed even before the city itself. Making it the most historic neighborhood in the city.
The History of Gastown
It started with a tavern that was established in 1867, but the Gastown today is a lot different than what it was back then. While the neighborhood has seen a complete uplift, you still find some historical places to visit within it. One of the most popular attractions in the neighborhood is the Steam Clock. You also find numerous art galleries, clubs, and bars making it a brimming part of Vancouver.
The West End – Roedde House Museum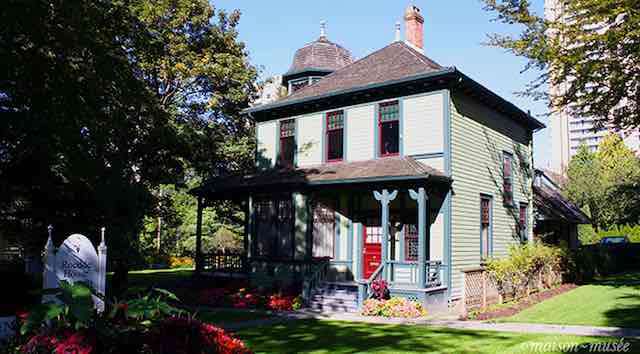 Located in The West End, which happens to be another old neighborhood in the city, Roedde House Museum features 2,700 artefacts a lot of which belonged to the Roedde's family, the original owners of the house. The house was built in 1893 and still features some furniture and clothing from the time. If the museum isn't enough, you can also visit two other historical sites in the neighborhood, Gabriola and St. Paul's Anglican Church.
Historical Village of Steveston
You have to see this historical village by the seaside when visiting Vancouver. Steveston was established in 1880 and became the biggest canned salmon producer in the province of British Columbia. The village still has many houses from the time when it was first established so you find a lot of historical architecture along with shipyards. There is also the National Historic Site to visit. Which is a museum that features artefacts commemorating the fishing industry of British Columbia.
How to Prepare for A Trip to Vancouver's Most Historic Spots? 
Now that you have a great list of epic historical spots to visit on your trip to Vancouver, you need to prepare for your trip. Don't forget to grab IEC insurance for medical safety, pack your passport, bring some emergency tools (flashlight, bandaids, back-up phone charger), and make a list of clothing that you'll need for the time of year you plan on traveling. Vancouver has a mix of climates, so your essentials should include a jacket, sunglasses, t-shirt, and long pants. Also check these places out, to find some good food while you're there! 
Make sure to have fun on your adventures to these historic landmarks!
Author's Bio:
Bob Hornal is the founder and President of Best Quote Travel Insurance in Vancouver, British Colombia, Canada. With over 15 years of experience as a financial advisor, Bob has traveled to more than 30 incredible countries and has dealt with a multitude of difficult situations including flight delays, medical emergencies, and weather damage, making Bob an expert at traveling.
His dream is to inspire and inform those who wish to travel by including his personal experiences and professional knowledge in each piece he writes.
Please follow and like us: