Family holidays, filled with warm nights, fun days in the sun, and lots of quality time together. When it comes to taking a memorable vacation, there are a few places on this beautiful planet that can really make the long hours in the car worth it! Like camping in Yellowstone park with your family!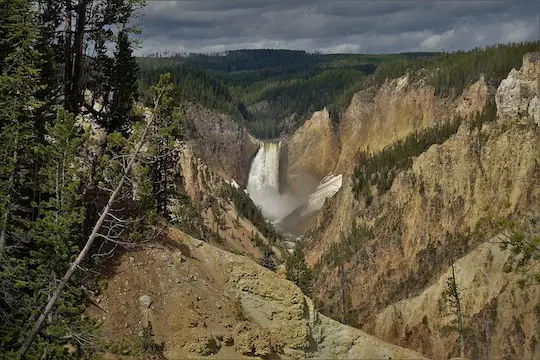 One of the most majestic national parks on Earth is the Yellowstone National Park primarily in Wyoming, USA. There is so much to see, and with over TEN campgrounds, it's easy to find a great place to stay in the huge park! Camping in Yellowstone will not only make for lifelong memories, but will also make your holiday plans amazing!
Immerse yourself into the wild world of Yellowstone by taking a day hike, boating, exploring the natural wonders, observing the wildlife, and enjoying all the park tours!
Camp Site Tips
The National Parks Service in the United States offers so many beautiful camping sites in the Yellowstone park! The rules and regulations for the sites hold really high standards. That way, you can keep the campsite as immaculate as when you found it!
Here are some tips to making your camping in Yellowstone experience amazing!
Make reservations!

Yes, just like a hotel, you can reserve the best spot in the campground! But you have to book ahead of time! That way you are squeezing your pop up tent into a small corner spot!

Limited Time and Groups.

Overnight camping is only available at designated campgrounds. There is a camping limit for 14 days between July 1st and Labor day. There is also a group limit of six people per camp site! That means if you're a big family, you have to book more than one camp site!

Follow the Rules!

There are some camp grounds, like the Fishing Bridge RV Park, that don't allow campfires. While other campsites have other rules and regulations to follow. Make sure you keep to the rules, so that Yellowstone can be around for many generations to come!
Camping with your family in Yellowstone Park will be an exciting time for everyone! Make sure to keep to these tips, and you'll not only help to preserve the park, but you'll keep it clean for future campers too!
Natural Wonders and Tours
After setting up your camp site with one of the best family camping tents for the most amazing camping experiences of your LIFE, it's time to start to explore Yellowstone! You can immerse yourself into one of the parks many wildlife tours, explore some of the natural wonders, and even take your family out on a day hike!
Camping in Yellowstone with your family allows you access to the many Park Ranger programs that the park offers! From the Mammoth, Tower Fall and Indian Creek tours, to the many Old Faithful Programs you can really see all the beauty the park has to offer with the knowledge and information from a park ranger!
Visit all the geysers! Yellowstone is world famous for the Geysers that erupt on a regular basis! By camping in Yellowstone with your family, you can get to see as many powerful eruptions as you would like!
Old Faithful is the most famous geyser in the park!
Riverside geyser
Castle geyser
Echinus geyser
Steamboat geyser
Grand geyser
And more geysers and eruptions than anywhere else on EARTH!
You can also visit the Grand Canyon of Yellowstone, a large, magnificent canyon that stretches an incredible twenty miles! Make your way down Yellowstone River to the Midway Geyser Basin to see the beautiful Grand Prismatic Spring!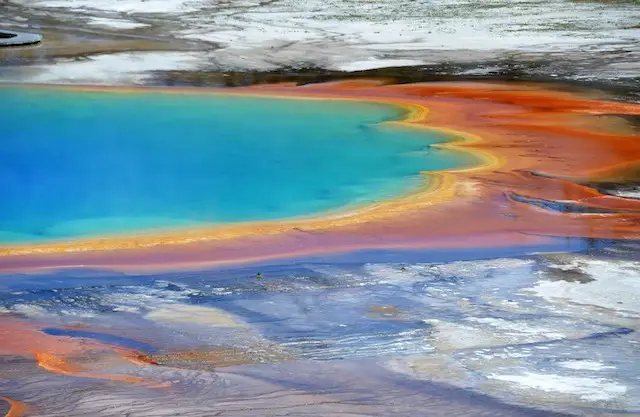 There are so many incredibly beautiful things to see, you and your family may not be able to fit it all in one holiday!
Family Fun!
Camping in Yellowstone National Park means that there are not only beautiful things to see, and tours to take, but there are numerous activities for the whole family! There are even wildlife observation programs just for kids!
Boating, fishing, hiking, wildlife tours, birdwatching, and even winter activities are all available in the park! If you want to enjoy the snow, you can even plan a holiday in the winter where you can ski, ride snowmobiles, and take winter tours! Just make sure you pack a really good tent heater!
Camping in Yellowstone and Exploring as a Family!
Yellowstone has everything from horseback riding tours, to skiing, to observing bears and watching a geyser erupt! Camping in Yellowstone with your family will be one of the most awe-inspiring adventures. There are so many natural wonders and activities, there's no reason why you shouldn't take this breathtaking holiday together as a family!
Please follow and like us: