Make way for the King of the Balearic Islands – a pretty good looking one too. Majorca serves a kind of tranquillity and excitement that's hard to find in one place. Known for its breathtakingly beautiful beaches and modern capital, you will find that this sun-soaked paradise has something to suit every taste, wherever you stay. There are endless numbers of towns you can explore too, and multiple reasons why it makes for a great holiday destination. Here are six reasons why you should visit Majorca this year:
Check More Posts About Mayorca:
Majorca, A Foodie's Paradise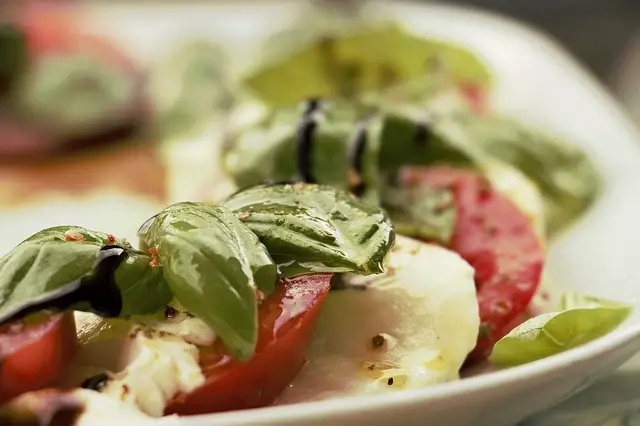 After traditional tapas? Prepare your taste buds for the best food in the Mediterranean; you definitely won't be short of it. This island's cuisine ranges from high-end restaurants to cafés and family-run establishments that the whole family will love. Think Padron peppers, delicious paella, and indulgent ensaïmades covered in dustings of sugar.
Majorca's Beautiful Beaches
Majorca is no stranger to white beaches and golden sands. Its extraordinary collection of beaches and coves are a taste of heaven on earth. It's also home to 60 prestigious Blue Flag beaches, so you're spoilt for choice if they are your thing. Depending on where you're staying, the main resorts of Puerto Pollensa and Alcudia have famous beaches that people flock to all year round.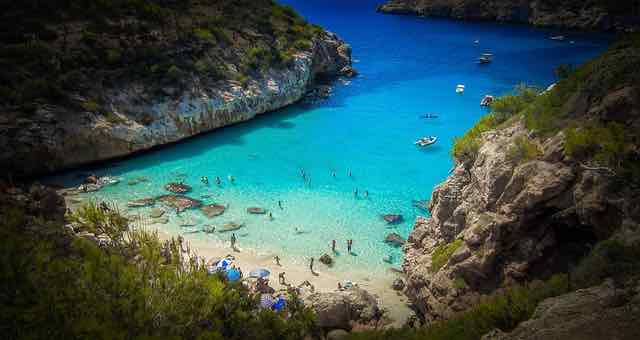 When Should I Visit Majorca? 
In the height of summer, these beaches can get busy, so staying nearby is always a plus point. There are some amazing villas in Majorca that are within walking distance of popular beaches in Playa d'Alcudia and Cala D'or, where you can dive into water sports, sunbathing and exploring the beach.
Picturesque Palma
Palma is the capital of Majorca, and its famous history pulls tourists in every year. It's narrow medieval streets, and bustling waterfront makes it the perfect location for exploring, eating, drinking, and learning about the city. Some key highlights of the capital include the gothic cathedral and royal palace – once the residence of kings. Just walking through the streets, you'll come across traditional colonial houses and cobblestone streets too.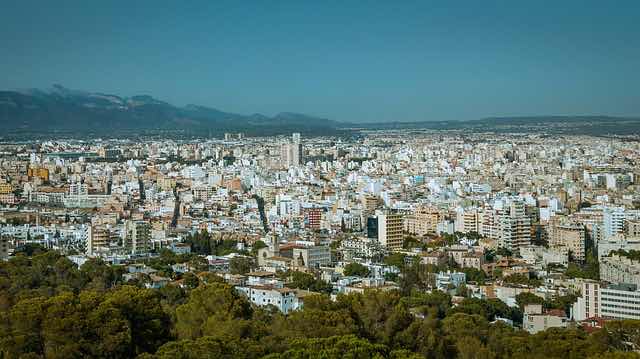 The cathedral was built by King James of Aragon in 1229 and eventually completed in 1601. Standing at an impressive 121 metres – it's one of the biggest in the world. The locals call it Le Seu and the cathedral of light – mainly down to its 61 stained glass windows inside. In the 20th century, the modernist architect, Antoni Gaudí made some dramatic changes to the ornate structure – including a crown-of-thorns illuminated canopy that hangs over the altar.
A Must See In Majorca: San Juan Market 
Make a pit stop at the San Juan gastronomic market if you're feeling peckish. It boasts 20 stalls serving over 260 meals for you to choose from. If you've got a sweet tooth, Forn del Santo Cristo café is famous for its ensaïmades which they've been selling since 1910. If you want to indulge at the food markets, samples of fresh bread and sobrassada (cured sausage) are handed out whenever you pass. Make a beeline for the beach when you're there, the Bay of Palma has a promenade, marina, and five beaches – each offering beautiful stretches of sand and sapphire blue waters.
Shopping In Majorca
There's no better place to shop! Palma is home to many popular shops you have back home, such as Mango and Zara. But if you want something a little more authentic from the locals, Pollensa has a market every Sunday morning that sells everything you could want. You can find shoes, leather goods, clothes, pottery, and ceramics; you'll also see embroidery, basketwork, and hand-painted plates at the markets. Palma.co.uk has put together a guide of the best places to shop while you're in this Mediterranean hot spot.
Let's get active
Want to get off the sun lounger for a bit? Not a problem, Majorca offers a wide range of activities and days out for you to enjoy. Bustling with water parks, sea life centres, safari parks, and adventure playgrounds, you'll be spoilt for choice. The Palma Aquarium and Mallorca Planetarium are the perfect day trip for kids and adults. If you want to see some natural formations, the island's stalactite covered caves are a fun way to explore for a couple of hours. Coves del Drach and Coves dels Hams are located in the eastern region of the island and are the two most popular to go and explore.
Whether you drive along the coast or take a guided walking or cycling tour, the Serra de Tramuntana mountains are a must-see. Along the way, you'll take in some amazing views and be accompanied by the scent of wild herbs. You can even see Majorca from the sea with a boat trip excursion.
The electric vintage train ride through the mountains from Palma to Port de Soller is a must-do. A small town at the western edge of the Serra de Tramuntana mountains, Port de Soller, was initially very hard to access, but with the opening of the new tunnel in the 1990s, it has opened up tourism to the beach town.
Majorca's Nightlife
Brimming with bars, restaurants, and cafes, Majorca comes alive at night too. Whatever area you're staying in, you'll find al fresco dining, jugs of wine to wash down your dinner and great music that the locals and you will love.
How to Find the Best Spots for Night Life in Majorca? 
Palma is the busiest with places such as Old Town, La Llonja, and Santa Catalina being the liveliest places that are open seven days a week during peak season. The marinas and ports come alive in the evening too. Cala D'or, Port d'Alcudia, and Port de Pollensa are bustling in the summer months and usually serve great food, cocktails, and entertainment under one roof. The harbour is always a beautiful backdrop to enjoy while you're eating your dinner al fresco too.
So Are You Going To Majorca this Year?
There are plenty of more reasons to visit Majorca this year, but these aforementioned six should give you some much-needed inspiration for choosing your next holiday. Whatever you want from your summer holiday, whether it is to explore, relax or party, Majorca has it all.
Please follow and like us: