Very old Romanian legend says that the ancient city of Bucharest was founded on the banks of Dambovita. By a set of circumstances that perfectly paints the picture of this city's essence. There was a shepherd. His name was Bucur who used to play the flute somewhere near today's city location. Local traders who used to walk by him were so charmed by his playing that they offered him wine from nearby vineyards. Then eventually named the whole region – Bucharest – in his honor.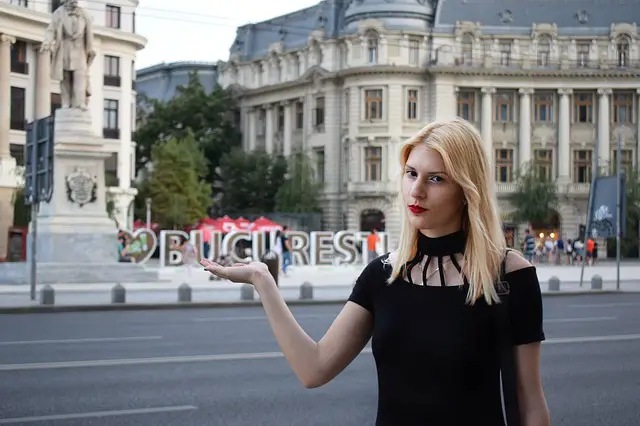 Built from a spirit of a pure joy, today's Romanian capital stands strong with the same spirit that once founded the city. It's breathtaking surroundings, legendary wine, and seemingly endless fun possibilities define modern-day's Bucharest. It's a thriving urban metropolis that offers visitors one of the most progressive nightclub scenes in the whole of Eastern Europe.
From communist isolation to international party hotspot
It's astonishing how fast Bucharest transformed itself. This was from a lonely and unattractive city to a place where millions of people dream of spending a holiday at. So much has happened in the last thirty years. Even the local residents still feel stunned about. Today's Bucharest offers you the opportunity to spend an unforgettable bachelor getaway or enjoy one of Europe's most recognizable club scenes. Once you hit the city center, it will all come clear to you how busy Bucharest grew up to be.
The best and most luxurious clubs in Bucharest include places like Kristal Glam, Bamboo, Gaia Boutique and Fratelli Socialclub – where you should expect excellence in entertainment.
For all those who seek a little less explosive atmosphere, there are countless pubs and bars to choose from scattered all across the city.
Enjoy a view of the Old Town from the secluded rooftop at the Nomad Skybar. Check out Interbelic cocktail bar where they host live music events that are always full. As for the live music,the possibilities are virtually endless. Electro-dance avenues and places where they blast Rock and Roll are very common. Not to mention that Bucharest hosts a dozen of festivals throughout the year.
There is no perfect time of a year when you should visit this magnificent city. This is because new clubs are opening nearly every year. Judging by the festive euphoria of Bucharest's inhabitants, the party here never really stops. The heartwarming residents will welcome you with open arms to their capital. Girls are easy-going, ready to meet foreigners and introduce them to the city. With such low drink prices and a thriving party hub, one could ask oneself if there is a better place for a party into day's Europe.
The cultural aspect of the city
Visual arts, performing arts, and nightlife create the ultimate Bucharest travel cocktail. Romania overthrew Communism not o long ago and recovered from the scars of isolation like no other easternEuropean country. Tall glass skyscrapers and fast-growing capitalistic economy paint the picture of new bustling Bucharest.
Despite the fact that footprints of harsh history can be seen around every corner, Bucharest has a growing cultural scene. In fact, the city is known for preserving some of Europe's most notable Art Nouveau and Art Deco achievements. It adds new colorful attractions each year. The most famous landmark is the Palace of the Parliament. Its one of the largest architectural structures in the world and the largest assembly structure in the world. Bucharest is also famous for its wide boulevards that are full of remarkable testaments of the past.
Romanian Athenaeum is one of the most recognizable symbols of Romanian culture, which has been inscribed in 2007 on the list of the Label of European Heritage sites. After paying a visit to this amazing concert hall, you should head off to the Revolution Square. Continue your journey to one of many beautiful parks with lakes and open cafes to have a relaxing afternoon. Possibilities are virtually limitless when you are in such a thriving community that is ready to welcome even the most demanding of visitors. Last year, city officials were proud to present the largest urban beach in Europe. It is composed of 30,000 square meters. There are 600 palm trees and a tropical pool, which make it a perfect spot for younger generations to have endless fun.
National cuisine
Romanian cuisine, which brings together multiple and disparate influences modified over the centuries, is a reflection of other manifestations of the life of this great country. It represents the crossroads of very diverse cultures and traditions. Romanian cuisine undoubtedly has a Balkan origin, although it has developed very particular characteristics due to three main causes: the marked influence of Russian andTurkish cuisine, the echoes of Western gastronomy, especially the Hungarian andFrench ones, and the large quantity of a variety of products derived from the fertility of this land.
Heir of a poor tradition, deeply roots in the tastes of a world of shepherds and peasants, is the dish Mâmâligâ, a kind of cornmeal polenta that they cook in a copper bowl. It can be seasoned with butter or cheese, cream, or served as a side dish during the main course.The Romanians usually start the meal with a Gustâri, followed by tasty soups,generally of Balkan origin, which is based on meat. Mititei is also very popular and very spicy grilled sausage made with various kinds of meat.And don't forget the entrée. This city stands its grounds on wine and songs. Occupying the same latitudes as France's main wine regions,Romanian wine is precedent in every eatery both before and after meals. Such amazing cuisine will be the greatest reason you will fall in love with this country and leave it with few extra pounds
Bucharest is Waiting!
For all that is worth, paying a visit to Romanian capital will be one of the most exciting experiences of your life along with great budget hacks. With everything at low-cost prices, more and more tourists are swarming "LittleParis" each year. The love and hospitality that you will feel during your stay will remain with you for the rest of your life regardless of your reason for visiting this ancient metropolis.
Please follow and like us: