As an Amazon Influencer, we earn from qualifying purchases you might make if you click any of the links on this page.
There's no better place for travellers than Europe. The entire continent is filled with amazing countries, lively cities and thousands of years of history. However, unless you're from one of the European countries, traveling around the Old Continent can be a bit heavy on the wallet. But, if you're smart and savvy, you can get away even with a backpacker's budget. 
Shop Early for Your Tickets and Accommodation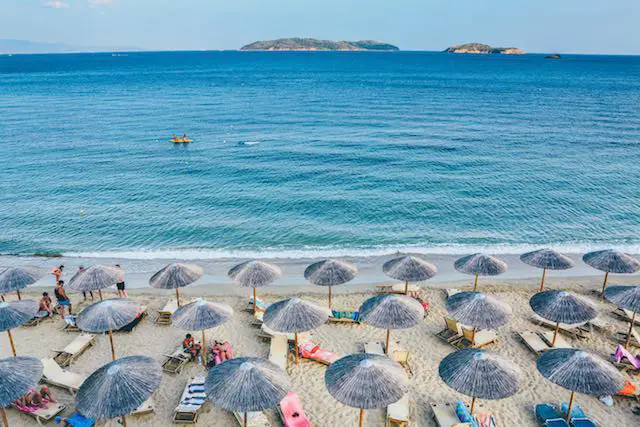 If you're traveling from Australia or America, your biggest expense will definitely be your flight. However, you can always secure a bargain if you do your plane ticket shopping early on. While prices usually dip in winter, if you want to have a summer Euro trip, make sure to grab your tickets eight to ten weeks ahead. In general, this will secure you the best prices. If you're okay with a winter vacation (between November and March) you'll get to find some cheap airfares and accommodation. 
Camping on the Coast of Mediterranean Sea
If you're a true adventurer, you won't mind spending a few days out of the luxurious hotels. As a matter of fact, camping is one of the best ways to truly experience the beauties of the Mediterranean coast, enjoy the mild climate, the sea, intact nature and have a super romantic getaway. And you don't even need a lot of gear to pull off a successful camping trip in Europe. You can simply grab your double nest hammock for two and you'll get to spend some amazing nights cuddling with your loved one under the starry sky. Wherever you choose to make your camp, you'll have beautiful views, peaceful nature and a great adventure—all for practically free! 
Venture Away From Popular Tourist Destinations 
While it might be understandable that you want to see Paris on your France tour or explore London on your UK tour, you can also visit some less-frequented corners of your destination. Smaller cities will still be filled with character, history and flair, but you'll get to experience everything for a much lower price. Plus, smaller towns and villages are always richer in local culture, so if you really want to experience a country and see how the locals live, you need to venture away from popular (and overpriced) tourist destinations. 
Book Your Tours and Activities In Advance
When in Paris you need to see the Louvre and when you're in Rome, The Colosseum is a must. However, make sure to grab your tickets for these popular attractions in advance to find the best deal and skip the lines when you get there. There are also amazing free walking tours in almost all bigger cities in Europe. For a small tip to your guide, you can see all the best spots in your destination and even meet some amazing new people. 
Use The Discount Cards
When you get to your destination, visiting the local tourism bureau is more than recommended. There you can grab your free maps, learn about cost-free events and fish out a few discounts. If you're planning a trip filled with activities, you might even want to invest in an all-inclusive pass. For instance, you can save up a lot of money if you grab the Oslo Card or a Berlin Welcome Card. These usually provide you with free admission to the city's top attractions, museums, Hop On-Hop Off tours and public transportation. Some even provide restaurant discounts, which is great, because eating out in Europe can be quite costly. 
Do What The Locals Do
When in Rome, do as the Romans do. So, make sure to follow what locals do and you'll stumble upon some great adventures for very little money. Ask local workers for pub happy hours, join sports fans for local matches that are often free and watch out for adverts for local fairs or festivals. These are a great way to gain better insight into local life and save up some money while you're at it. 
See? You don't have to drain your bank account in order to organize an amazing European adventure! With some careful planning, you can easily have the time of your life and come back home with some money in your pocket. 
Please follow and like us: