As an Amazon Influencer, we earn from qualifying purchases you might make if you click any of the links on this page.
Lately, it seems like camper van holidays have been popping up everywhere! Our social media feeds are covered in #vanlife and everywhere we turn we see a cute VW or a spacious motorhome rolling down the road. So now it is your turn, your chance to experience a motorhome holiday in all of its glory. Find out the top 5 reasons why you should rent a motorhome and join the fun!
A Motorhome is a Way of Freedom
Nothing beats hitting the open road, the window open and great tunes filling the air. With a camper van, you can go anywhere, anytime. You get to enjoy the freedom of the open road as well as the freedom that comes with not having to plan every tiny detail. You're not anchored by hotel bookings, public transport timetables and more. You don't have to stress and fit to their schedule, or to their route. You plan your own journey, or you don't even plan and you go wherever the wind takes you!
Planning a holiday can be fun, but it can also be stressful and suck the adventure out. So enjoy the freedom that comes by being able to go anywhere you like, especially since you have everything you need right there with you.
Convenience Is On the Road Again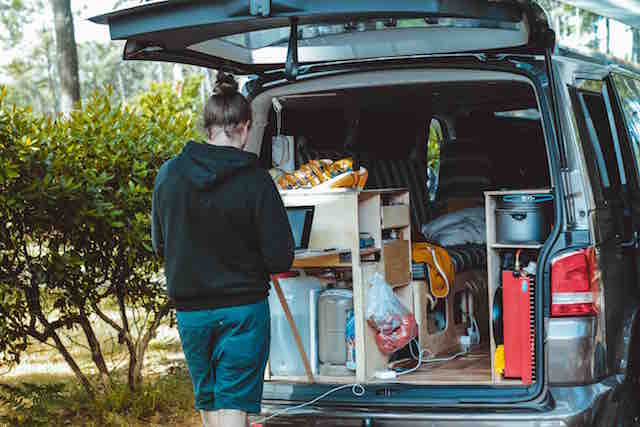 One of my biggest pet peeves is unpacking! I'll take a full week after my return to finally put things back, and in my hostel or hotel room I'll attempt to keep everything in my suitcase and make an unruly heap – sound familiar? With a motorhome, you can go to multiple destinations but only unpack once. You can put everything away in the cupboard, get groceries prior, and hit the road with everything you need right there next to you. You're not as limited in what you pack, so you can take all the comforts of home. You also get to cook your own meals so you're saved the hassle of constantly finding places to eat. Also take with you some of these backpacks to put stuff in while you're hiking, exploring or just leaving your RV. 
Adventure Is A Motorhome's Middle Name
Not everyone yearns adventure, and that's okay! We all have different ideas for paradise, for our perfect holiday. But for some of us, that idea is an adventure, it's experiencing the unknown and truly immersing ourselves in a place. This could be through wild camping, far from other people and bustle of daily life. Or simply camping at a campsite, going for hikes and picnics in nature. Or the adventure could be driving without a fixed plan, finding new places you never would have considered to visit. A great tip is to set your GPS to "Avoid Highways", so that you get to drive past better views and see smaller places on the way.
Cut Down on Costs In A Camper Style
Renting a motorhome isn't exactly cheap, but in the bigger picture motorhome travel will save you a lot of money. If you rent a campervan from a sharing platform then the prices tend to be lower, and it means you're hiring from a private owner. A motorhome will work out as cheaper than accommodation and renting a vehicle, as it combines both of these needs. Being able to prepare your own meals will also save a lot of money, and being able to bring all the items you need (no flight restrictions or lack of suitcase space) means you'll need to purchase less there!
Environmental Impact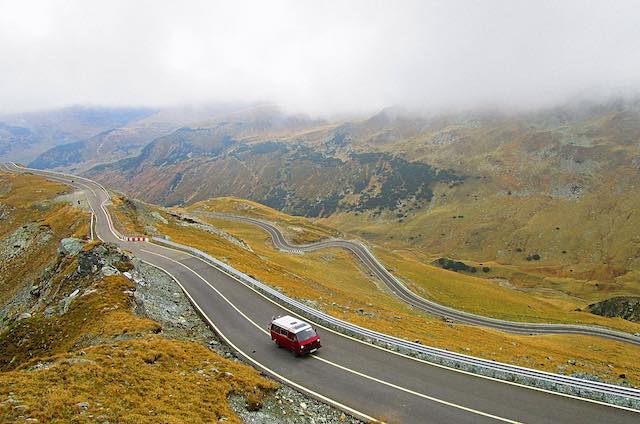 Now this sounds ludicrous! I'm trying to tell you that driving a vehicle around has a positive environmental impact? No, what I'm telling you is that it has a better impact than other options. The carbon footprint of taking a flight or a cruise is far more detrimental impact. If you avoid an older diesel motorhome and you take your time and don't drive too much, it is a far more sustainable solution. Also the use of solar panels can make all the difference for charging and using your electronics!
Ready To Plan A Motorhome Holiday?
5 reasons to go on a motorhome holiday, and we could easily share dozens more! Motorhome travel is something everyone should try at least once in their life, and so you can rent a motorhome to try it hassle-free, no strings attached. Let the adventure begin!
Please follow and like us: