Wales isn't some fancy and opulent destination you go to to brag about and show that you've made it, which is precisely what makes it the kind of land to explore by motorhome. Vast, green, unspoiled, and simply beautiful in its unadorned, heroic nature, Wales is a motorhome wonderland you can escape to from civilization. And if you get lonely, its coastal villages are there to envelop visitors with their endearing simplicity and tranquility.
For such a small country, Wales has a tremendous amount of picturesque and welcoming motorhome spots, in fact, practically the entire country is made up of them. Here are some of the best ones that look like real-life postcards and we at Oaktree Motorhomes can't stop reminiscing about.
Check out Wales' City Life in Cardiff
Unless you want to stick to the strictly rural landscapes, Cardiff is a must, not so much because of it being the capital, but because of what it is – a vibrant town with history and culture permeating its streets.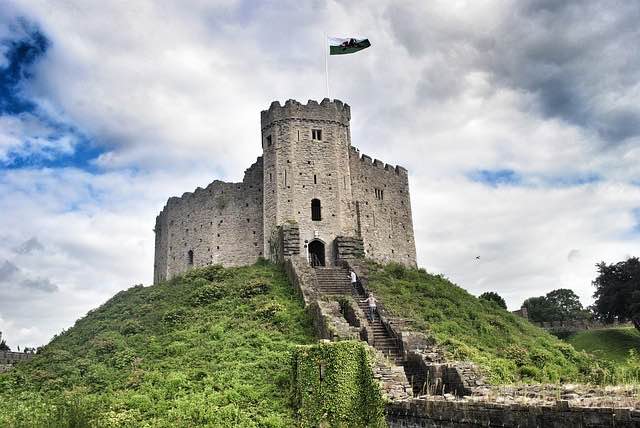 The Cardiff Castle is an absolute staple, almost eerie in its authenticity. It boasts the site of an imposing Roman fort, as well as medieval and Victorian Gothic elements and themes that are like glimpses into the past.
Cardiff Bay is another landmark that you shouldn't miss. While this was once an industrial area, devoted to the coal industry, it has now grown into a place of a very different kind of value. Cardiff Bay is where you can admire the sunset while enjoying a drink or a walk and let yourself be a little romantic.
It's worth mentioning that Cardiff also has one of the best motorhome spots in Wales, situated extremely strategically and equipped with various conveniences.
Must Check Out Wales' Green Crown Portmeirion
Portmeirion is regarded as the jewel of this country's green crown. It's located in southern shores of Snowdonia, which is a famous area, rich in everything that makes Wales – Wales. But occupying a private peninsula, Portmeirion is practically in a league of its own. It is rather exotic, with a romantic vibe and clifftop location that make it quite reminiscent of a picturesque Mediterranean village. It boasts spectacular views and seemingly boundless acres of woodlands and gardens. Balanced on that fine line between authenticity and modernity, Portmeirion seems to keep up with time without being adulterated by it.
But this gem's resume doesn't end there. Portmeirion has been used as the set of the Prisoner, a cult TV series from the 60s, which alone is enough to attract a certain line of tourists.
Snowdonia 
The word "Snowdonia" sounds like the name of a fictional wonderland, and it's certainly more than befitting.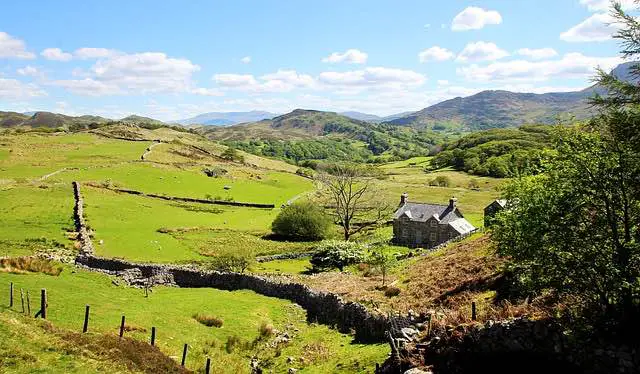 Snowdonia is a gorgeous and vast, blessed with spectacular views that extend beyond the sight's reach. With its high peaks towering over green fields and pristine lakes, it's the kind of place you'd imagine vikings and warriors traversing in search of heroic greatness.
What to See in Snowdonia?
These raw, awe-inspiring landscapes also accompanied by very convenient campsites that make great use of its Snowdonia's natural beauty without spoiling it.
The famous Gwerniago Campsite always springs to mind, especially when talking about exploring southern Snowdonia. Having been voted as one of the top 5 campsites in Wales for kids by Cool Camping Kids, this place is bound to become an object of serious nostalgia. Not only is it equipped with various conveniences, but its location is more than strategic as well, with the Dyfi valley encompassing it being an adventurer's dreamland.
Where Can You Go Camping & Sightseeing in Snowdonia?
On top of that, Gwerniago Campsite is actually a working farm as well, and you and your kids will have the chance to make some memories with ponies and lambs and really get a feel for the joys of rural life.
Greenwood Forest Park and King Arthur's Labyrinth are other famous family hotspots.
It's also worth mentioning that wildlife cruises and boat trips are yet more fun facets of this multi-dimensional fairytale that is Snowdonia.
Get Your Wildlife Shoes on For Brecon Beacons
Brecon Beacons is another wildlife wonderland to behold, breathtaking, tranquil, and extreme, all at the same time.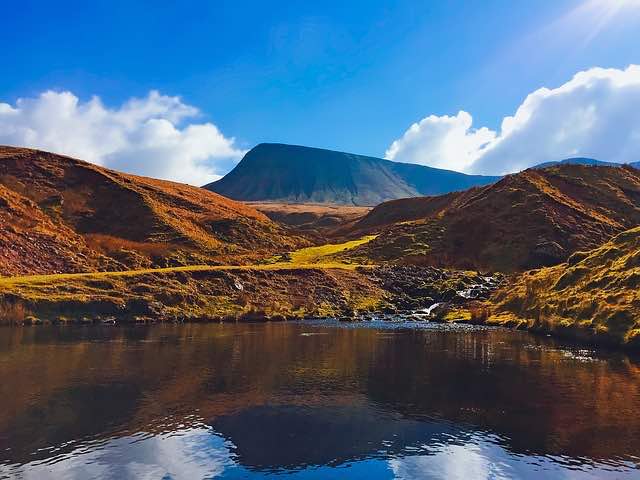 While Brecon Beacons boasts the signature for Wales boundless, green views that fill your soul with both awe and peace, it also gives you the opportunity to literally dive into them by a way of paraglides, as well as to traverse them up and down, left and right by rafting and abseiling.
As an exclamation point on the celebration of the great outdoors that Brecon Beacons is, the community here is strongly united around reducing carbon emissions, and its efforts are more than visible at night in the stars' shine.
So Would You Go Motorhome Camping in Wales?
When you look at Wales, you can just immediately envision your campervan hopping along its little roads that snake between green hills and pristine lakes. For the outdoor and motorhome lovers, Wales is the ultimate dream.
Please follow and like us: