Camping is a great holiday choice when taking the family and there are some top family camping destinations in the UK. All you need to do is pack up the car with everything you need and off you go. Once you have been camping once, you will already have chosen the best tent for your family and have an understanding of what you need. Meaning a camping trip can be a great inexpensive family holiday, especially when you get the good weather.
There's nothing quite like the memories of camping trips as a family. So these top family camping destinations in the UK are great examples of places you will treasure for years to come. Here are some of the places you should consider and what to do there when thinking about taking a family camping trip.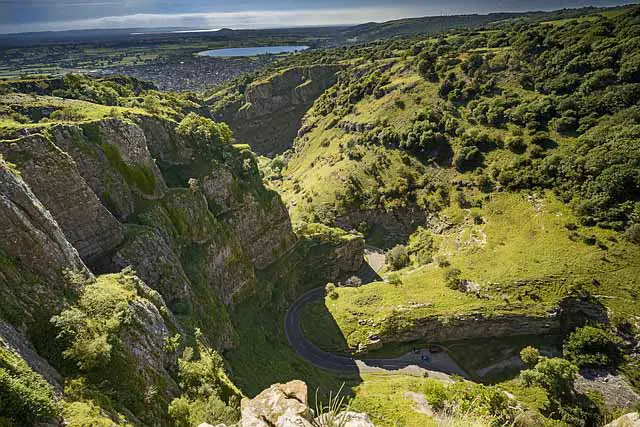 Cheddar, Somerset
Camping in Cheddar means you are close to plenty of family-friendly things to do. Cheddar Caves are great for kids where you can explore the underground caverns and marvel at the stalactites and stalagmites. Of course, the famous Cheddar Gorge is one of the top reasons for visiting. Follow the path and make your way over the gorge for amazing scenery.
A great campsite for families is Petruth Paddocks which offers excellent facilities in a safe environment whilst still being described as wild camping. The position is excellent too as the caves and gorge are only about 15 to 20 minutes walk away.
Bolton Abbey, North Yorkshire
The Yorkshire Dales is a beautiful place to explore. This part of the dales has plenty of easy walking and hiking paths to enjoy and kids will enjoy exploring the abbey and the ruins. The riverside is also a nice place to travel through, children particularly love the stepping stones across the river.
Catgill campsite is one of the coolest campsites in the area and it has excellent facilities for families as well as an idyllic location. It is within easy reach of the village of Bolton Abbey and excellent walks direct from the campsite.
The Lake District
A perfect family destination to explore, the lake district has something for everyone. So, of course, it is in the list of top family camping destinations in the UK. There's the visitor centre in Windemere, Ullswater Steamers in Glenridding and Lakeland Maze and Farm Park, near Kendal. Not to mention the amazing walks and scenery this beautiful area has to offer.
If you want to camp in a traditional site then Gillside Farm in Glenridding is a good choice. Camp in the same fields that sheep and rabbits roam and enjoy fresh milk and eggs from the onsite farmhouse.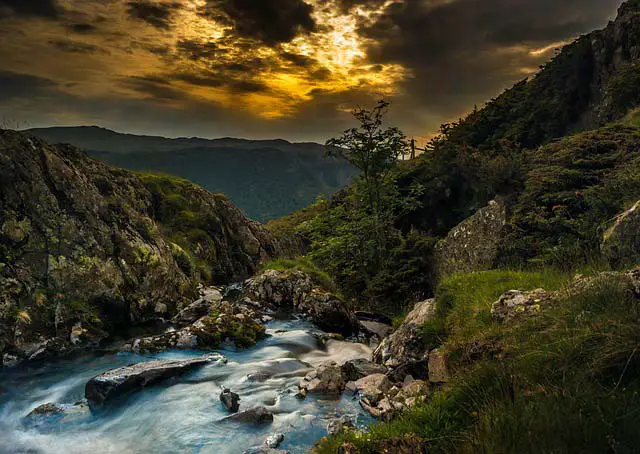 Bodmin, Cornwall
With the chance to discover more of Cornwall, Bodmin is a good base to explore from. The best things to do here include the National Trust property of Lanhydrock, with its touch and try displays that are great for kids. And Bodmin and Wenford steam railway, a lovely ride passing through Glynn Valley, then on to  Camel Valley and Boscarne.
South Penquite Farm is a good choice for camping with children. There are play area facilities, plenty of free space and free-roaming farm animals which the kids will love.
Croyde, Devon
If you are looking for a camping holiday by the sea then Croyde in Devon is a good choice. The village is charming and not too busy, the scenery is beautiful and the beaches and long and sandy. As well as playing on the beach, there are other activities to try here, including surfing or biking. There are also great links to other parts of Devon so you can explore even more of the area.
To camp on a site where you can see the sea, Ocean pitch has a location that is hard to beat. This campsite is great for those who want to be close to the coast and for families who love to surf.
Poole, Dorset
Another coastal town with blue flag beaches and miles of paths to walk and bike. Poole is a family-friendly destination with lots of activities for kids to enjoy whilst also being a laid-back town.  There are a water park, children's farm and children's entertainment centre which has a soft play, bowling and a cinema. This destination is great for those who want plenty to do as a family.
Rockley Park holiday park is a place where you can camp and enjoy all the facilities you would expect on a caravan holiday. There are a pool, entertainment and laundry facilities. Everything to make your break as comfortable as possible.
Great Yarmouth, Norfolk
Water sports at the boards and beautiful beaches to relax on, Great Yarmouth is an excellent summer camping destination in the UK. It is a family focused tourist destination with attractions including amusements, the pleasure beach, and Hirstys family fun park. For some history, you can visit one of the six museums here. Or get out on foot and enjoy the coastal walks and countryside exploring.
To be close to the boards Willowcroft Camping site is a good choice. This site concentrates on simpler camping as opposed to the bigger holiday parks found in the area. There is everything you need in terms of facilities and space for a fun family camping holiday.
Which top Family Camping Destinations in The UK will you choose?
As you can see there are so many different places to enjoy a family camping trip in the UK. The types of destinations and campsites vary greatly from wilderness campsites to full-on holiday parks. Whether it is long family walks, fun-filled water parks or farm visits and campfires, there's the perfect place and campsite for you and your family.
You just need to choose what kind of camping holiday you want, what facilities you need then you are well on your way to your next adventure.
Please follow and like us: