White-washed buildings staggered up hillsides, beautiful beaches with azure waters, windmills and cobbled stone streets; a description that paints a picture of globally renowned hot spots, Santorini and Mykonos. 
The beauty of Greece is no secret but, don't let the well-trodden path deter you from visiting. There's much of the country that retains its traditional, and ultimately local, charm. Some experiences are closer to Greece's top tourist sites than you would expect. 
Check More Posts About Greece:
Experiencing Greece like a local will take you in search of alternative activities in the most popular spots in Greece and the lesser-known locations that perhaps you haven't heard of before. With a little research, you'll be on the local route that will take you to the places where you'll strictly be hanging out with locals, offering a more culturally rich experience and creating the best Greece tour you have been on yet! 
To experience the country like a local, certain things should not go a-miss when in Greece. Here's a mixture of essential experiences for all Greek people.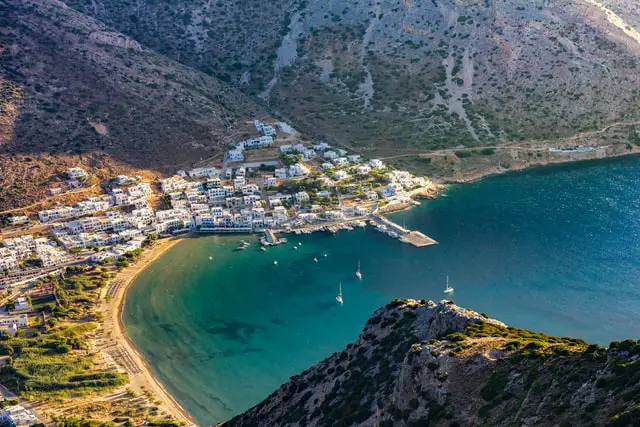 Visit Sifnos
The best-kept secret of the Cyclades islands, it is said that those who visit Sifnos will never want to leave. Known among locals as the epicentre of Greek cooking, people come from across Greece to spend a weekend eating and drinking their way through the charming villages of this island. The wave of locals arriving in Sifnos does not bring the buzz of a party life that you will see in Mykonos and Santorini but rather a light hum that will make you want to get involved.
If you are looking for the iconic white and blue houses that characterise the islands of Greece so well, you will not be disappointed by Sifnos' architectural landscape. Just as you pictured, coming to Sifnos will see you wandering through pearly white towns that cut into the hills and reveal stunning white-sand beaches.
The quiet slow-paced lifestyle and the incredible food will make you quickly fall under the charming spell of Sifnos. This charm has resulted in the island having a small but exclusive community of regular visitors and longer-term expatriates who have fallen in love with the island and cannot get enough of it.
Towns and Villages to visit: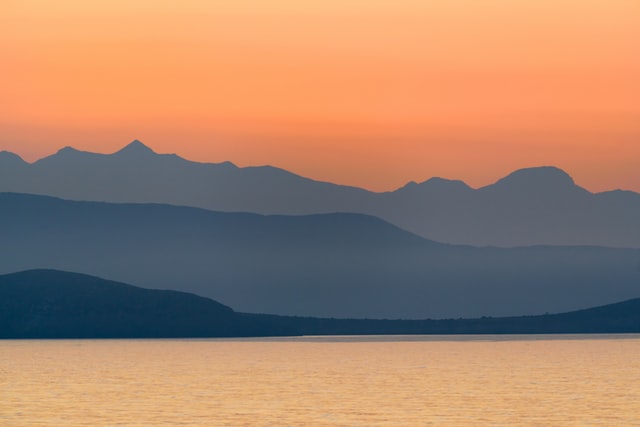 Megalochori and Wine Trails
Take a step back in time to the glory days of Santorini. The quaint village of Megalochori does just this, as everything from the wine processes to pirate hideaways and old mansions have been lovingly preserved by local families.
Megalochori is home to Vinsanto wine, which is a distinct flavour of wine, famous among locals on the island of Santorini and beyond. Exploring the network of cobbled streets, you'll uncover small tavernas and bars that will entice you to have a glass and absorb the relaxed quiet scene of locals chatting with friends.
The old town charm of Megalochori is difficult to find in Santorini; this is a unique off-the-beaten-track experience that is not to be missed.
Celebrating Easter
Celebrating in style is a huge part of Greek culture and Easter is perhaps the greatest example of this as a population who are mostly Orthodox Catholic. Easter runs in harmony with thanks and prayers for the harvest yet to come – what better excuse for a party?
Bringing congregations together from all corners of villages, towns and cities across the country; each part of Greece has its way of celebrating. From smashing pots off balconies in Corfu to a grand procession of sponges and spears in Syros; explosions of dynamite and fireworks in Kalymnos to the humbling washing of houses in Folegandros – traditions and superstitions spill through the streets.
Away from the major tourist destinations, spending your Easter in Greece will take you to the root of local culture and make you immediately involved in the occasion as families come together for great feasts while celebrating.
Mount Teygetos Hiking
Far from the tourist trail, Mount Teygetos is in the Peloponnese region. Home of great legendary scenes in Greek mythology such as the great battle of Hercules and the place where gods walked on the Earth. Between the stunning landscapes of Peloponnese are tales of some of the greatest civilisations to have lived. 
With this in mind, hiking Mount Teygetos is much more than an exercise activity; this is a hike through history. The high mountains and gorges of Mount Teygetos, among others, is what protected this region for centuries. 
Mount Teygetos is the tallest mountain in the region and is only for the more experienced alpine hikers. The trail is one of the longest of its kind in Europe and requires an early start; however, when you get to the top, you'll feel like you are hanging out with the gods! On a good day, you'll see across to Crete. 
The Peloponnese attracts history buffs and avid hikers; however, a secret that is strictly known among locals is the haven of food and wine that you are about to enter. The people of the Peloponnese region are incredibly proud of their delicacies and diet; they will confidently tell you it is the finest in Greece! 
Experience Greek Life
With so many islands, towns and villages yet to be put on the tourist map of Greece, this is a country that just keeps on giving. To find an experience that suits you, do a little digging to find the ultimate local Greece tour of your dreams.
Please follow and like us: