As an Amazon Influencer, we earn from qualifying purchases you might make if you click any of the links on this page.
In recent decades, we've experienced a new wave of creativity and innovation in one of humanity's oldest forms of travel: boating. Far from the humble dugout canoes that our ancestors once used in prehistoric times, many of today's sailing boats are powered by modern and powerful engines, apart from being equipped with state-of-the-art facilities that enable utmost luxury living in the high seas.
What's the Definition of a True Yachtsman?
However, there's a class of true yachtsmen who believe that the best way to get around is still by wind and wave. These are genteel masters of the ocean who seek an authentic boating experience—one that is built on expert maneuvering, skill in reading the wind and the water, and a no-nonsense instinct for survival. If you consider yourself a yachtsman with this dye-in-the-wool dedication to sailing, then here's some good news for you—your breed is far from dying out, and in a marine resource-rich country like the Philippines, the demographic of sailing enthusiasts is growing by the year.
What are Some Premium Sailboats to Consider for Yachting?
Moreover, premier sailboats Philippines distributor Europa Yachts has helped spur the market for premium watercrafts to match the excellence of Philippine-based sailors. There are five sailboats in particular—all from pioneer brands under the prestigious Bénéteau Group—that may be of interest to a local yachtsman with undeniable talent, experience, and love for the ocean.  These sailboats offer contemporary yacht construction and design that maximizes performance, seaworthiness, and handling. Get to know these sailboats, whose look and function will please any veteran or novice sailor.
Lagoon Seventy 7
The 23-meter-long Lagoon Seventy 7, a flagship model from the world's leader in catamaran building, is a sailboat that a committed sailor can bring his family and friends aboard. A collaboration between VPLP, Patrick Le Quément, and Nauta Design—some of the most pedigreed names in naval architecture and design—the Lagoon Seventy 7 has a light displacement of 135,967 pounds, a massive sail area of 3,609 square feet, powerful dual 180 HP engines, and a hefty fuel capacity of 740 gallons.
What's the Sailing Experience Like on Lagoon Seventy 7?
Getting to a comfortable speed on this sailboat is no issue, as it can cruise up to 12 knots under sail if conditions yield a 20-knot wind breeze. Other features that will delight you and your company are the roomy flybridge, generous natural lighting within the hulls, and elegant first-class interiors. Suffice to say, this catamaran is perfect for the sailor who wants both high performance and laid-back, sociable luxury.
Lagoon 50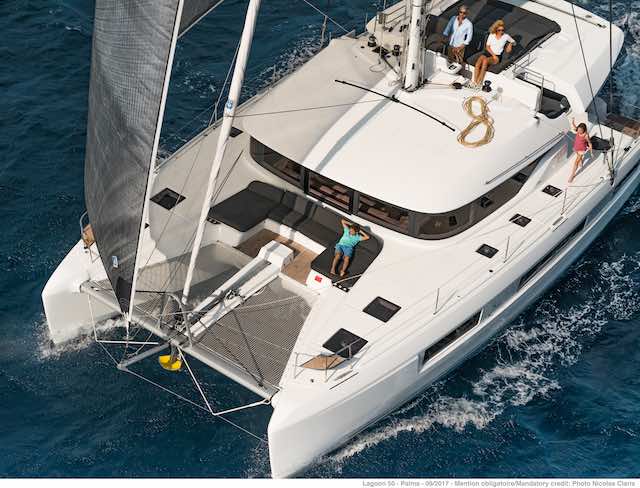 The Lagoon 50, from the same brand and the same nautical team as the Seventy 7, is a watercraft that promises seaworthiness and delivers on every aspect. The sailboat's notable feature of having its mast step positioned further aft—a feature originating from the designers' experience in competitive sailing— equips it with better capacity for maneuvering, a wide choice of downwind sails, better management of airflow, and better weight balance on the water, among others.
How Big is the Lagoon 50? 
The sporty catamaran won't benefit just the sailor, however. Several guests can be housed in the Lagoon 50's double-hull layout, which can accommodate anywhere from 6 to 14 berths. The handsome wood-paneled interiors, which include an open-air galley and saloon, hanging lockers, and open bookcases, contribute to the Lagoon 50's premium liveaboard quality. It is definitely a good option for a sailor who wants both top performance and creature comforts while at sea.
Bénéteau Oceanis Yacht 62
Upon its release, the Bénéteau Oceanis Yacht 62 was hailed by the sailing world as the first of its kind. The Oceanis 62, whose naval architecture was headed by Berret-Racoupeau Yacht Design and whose interior design was done by Andreani Design, racked up major industry awards like the 2017 European Yacht of the Year and a winning spot in the 2018 International Yacht and Aviation Awards. It deserves these accolades for the easy maneuverability of its chined hull, double rudders, and precise sail plan.
Why Should You Consider the Bénéteau Oceanis Yacht 62?
An accomplished sailor would embrace this vessel's pedigree, as well as the fixtures that prove eye-catching to other passengers: sumptuous woodwork details interspersed with leather, ample natural lighting, and full amenities in the living and dining quarters. Pair up with an Oceanis 62 for show-stopping ventures sailing in the open water.  
Bénéteau Oceanis 51.1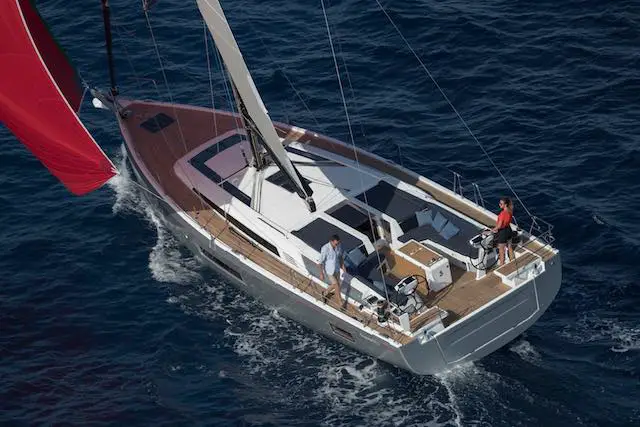 Not to be outdone is the Bénéteau Oceanis 51.1, a stepped-hull sailboat whose naval architecture work was done by Berret Racoupeau and whose interior and deck design were headed by Nauta Design. With the release of the Oceanis 51.1, renowned boatbuilders Bénéteau intended to reclaim the magic of the cruising yacht—a vessel that is fast, meticulously designed, elegant, safe, and a pleasure to sail all at once.
What Are Some Sailing Features on Oceanis 51.1? 
Outstanding features on the Oceanis 51.1 that will catch the attention of any die-hard sailor are its intelligent flared shape; its reassuringly taut cruiser lines; its winch-controlled furling mast, jib, and halyards and sheets; and its Dock and Go harbor maneuvering technology. Guests will also marvel at the boat's understated, but classy deck and interior plans.
CNB 76
Last but definitely not the least in this roundup is the CNB 76. Its naval architecture was done by Philippine Briand, while Jean-Marc Piaton and Rafael Bonet took the helm of the interior design. While the designers' primary goal for the CNB 76 was to craft a boat with harmonious proportions, the decision to incorporate a spacious saloon with a high headroom also creates an incredible sense of space.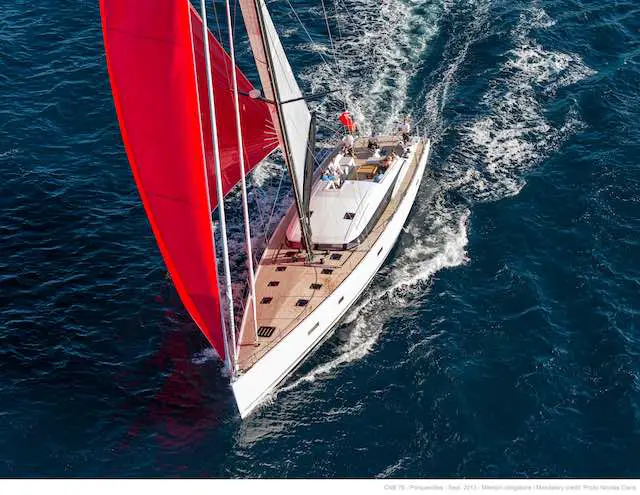 The 76-foot boat was designed to hold a small crew, albeit in stunning and tasteful accommodations. As such, the CNB 76 is perfect for those intending to sail short-handed—and in an intimate and no-frills kind of trip, perhaps in the good company of a few friends.
Achieve Mastery over the Ocean Onboard a World-Class Watercraft
Your choice of vessel makes a large difference to the quality of your trip, and to your chances of building your skill as a sailor. Invest in the boat that best matches your preferences and your maneuvering style, and enhance your status as a true connoisseur of the seas!
Please follow and like us: