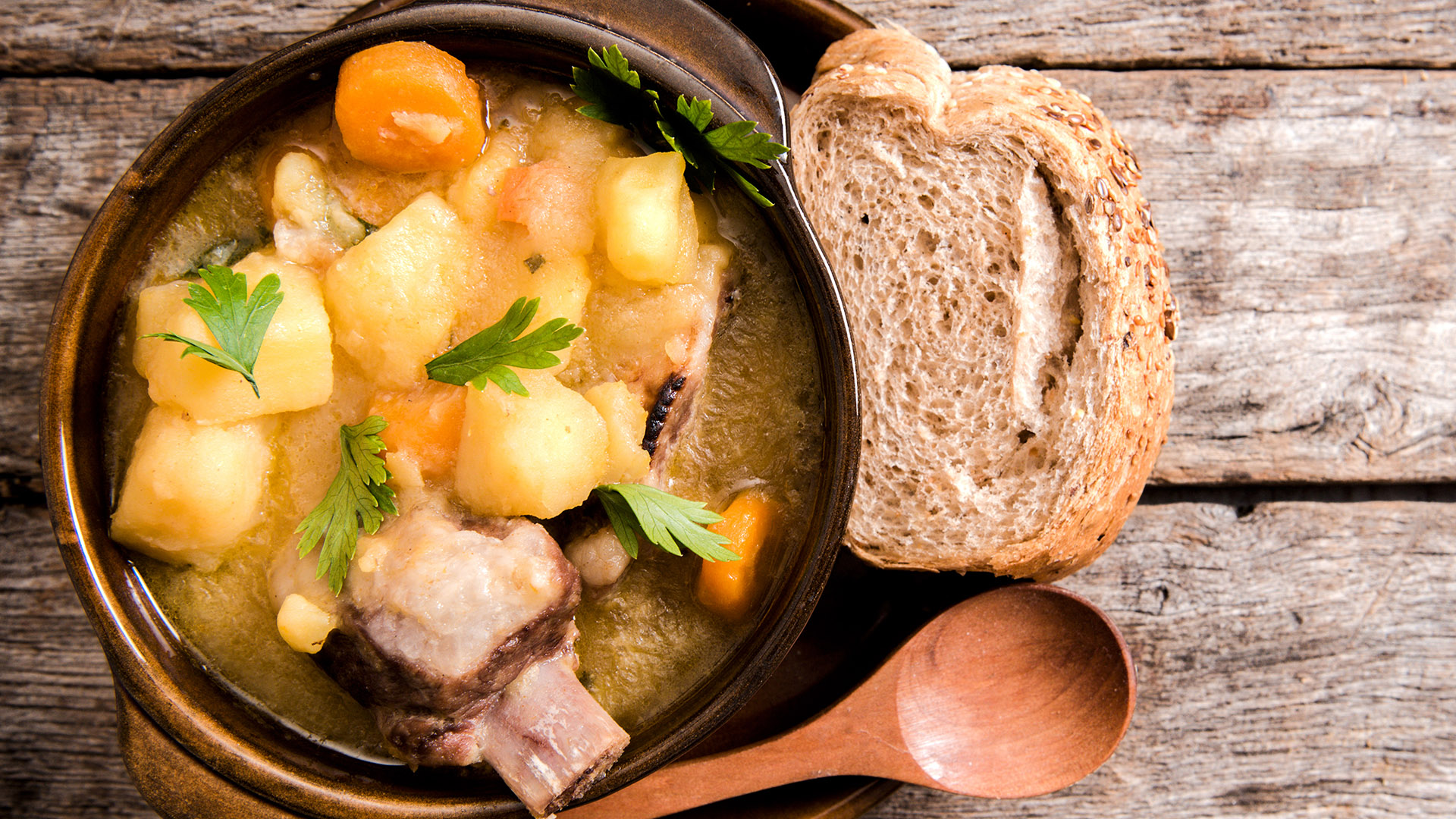 When it comes to food, Ireland traditionally does not have quite the same reputation as some of the other European countries. In fact, one of the most common misconceptions about Irish cuisine is that it revolves around potatoes. True, Irish people love their potatoes, but the food scene in Ireland is rapidly changing. Irish chefs, today, are doing some exciting things with native ingredients.
Check More Irish Travel Guides:
Ireland's cuisine is very much steeped in tradition and every dish speaks of a story and who Irish people truly are. It is also the reflection of the temperate climate of the land. Thanks to its lush pastures, beef and lamb meat are widely considered the best produced in the world. From lambs and fish dishes in summer to the stews and soups in winter, and off course potatoes in every season, Irish cuisine is simple and hearty. Having a meal is an occasion in itself, perfect for enjoying with your whole family. Here are the seven unique Irish dishes I had the chance to taste which you can't find elsewhere. These dishes must be on your list to try out on your next visit to the country.
Boxty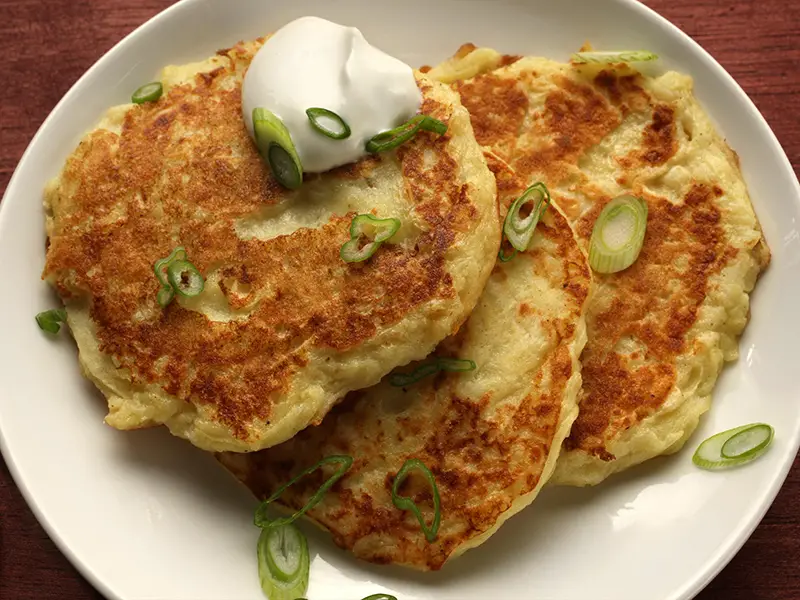 A kind of potato pancakes, 'Boxty' translates to poor house bread. You can make it with finely grated fried potatoes. Mix grated potatoes with mashed potatoes, flour and salt. Add this mixture to a pancake-like batter and fry in a pan of bubbling butter. It goes well with stew or you can team it with bacon and eggs or just eat as a snack. The best place to try an authentic recipe of Boxty is at Gallagher's Boxty House in Dublin. Founded by a person widely recognised as a potato expert, the entire restaurant speaks of this traditional Irish dish. The signature dish of this restaurant is a Gaelic boxty which serve it with medallions of beef cooked in whisky and mushroom cream cheese. Another must-try dish here includes shepherd's pie.
Irish Stew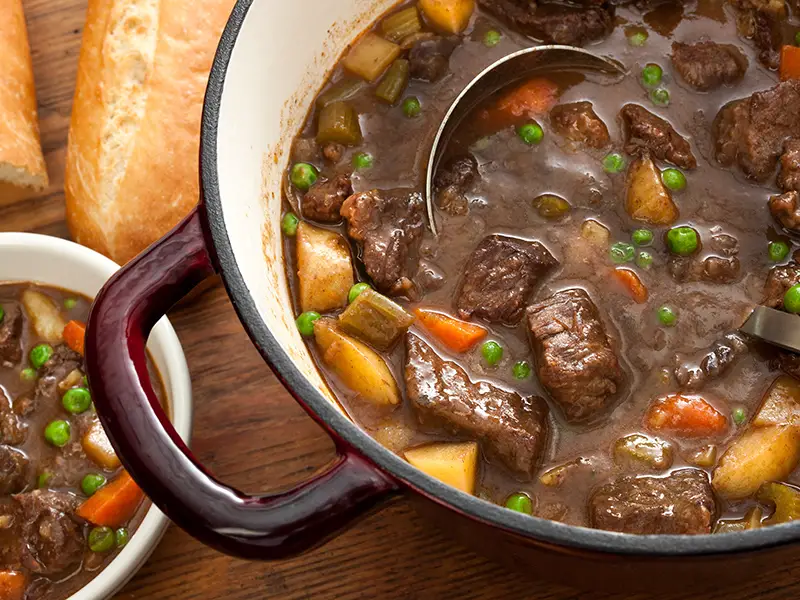 It doesn't get simpler than the one pot Irish stew. It is traditionally cooked with mutton, onion, potato and sometimes carrots. The ingredients are slowly cooked for hours until the meat is tender. The dish dates back to centuries and is the perfect comfort food in winters. Herbs like thyme, rosemary and bay leaves add flavors to the dish. These days, you are more likely to find Irish lamb stew since good mutton is so hard to get. Taste the authentic Irish stew at one of the oldest bars of Ireland, The Brazen Head in Dublin. It also serves a variety of delectable seafood dishes.
Irish Soda Bread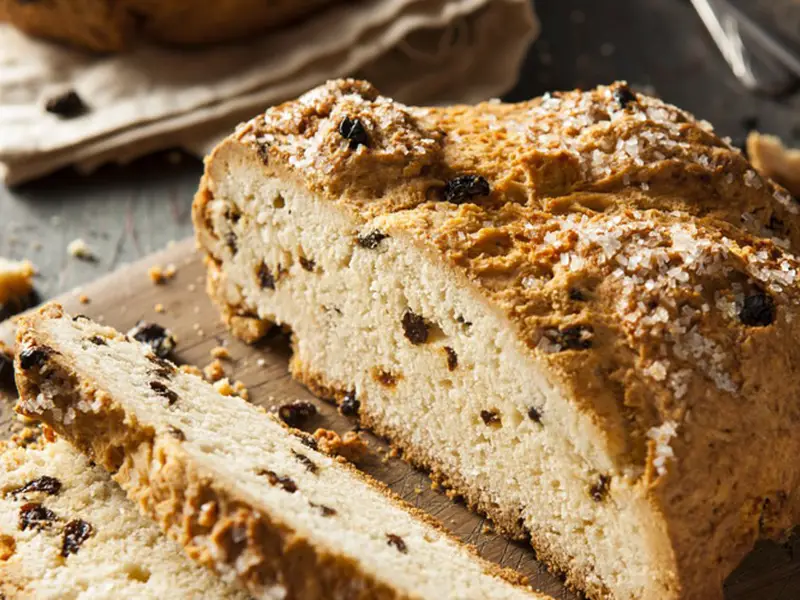 Irish people love their bread. Every family has its own soda bread recipe that has been passing on for generations. There is a society for the preservation of soda bread, if you want to join visit http://www.sodabread.info/. The reason behind the name is Irish use soda instead of yeast to make the bread. Others ingredients include buttermilk and flour. Some recipes include sugar and dried fruits as well while others add oats and bran to give it a health boost. Drop into the Ballymaloe Café in County Cork to eat the best Irish soda bread.
Drisheen or Irish Blood Sausage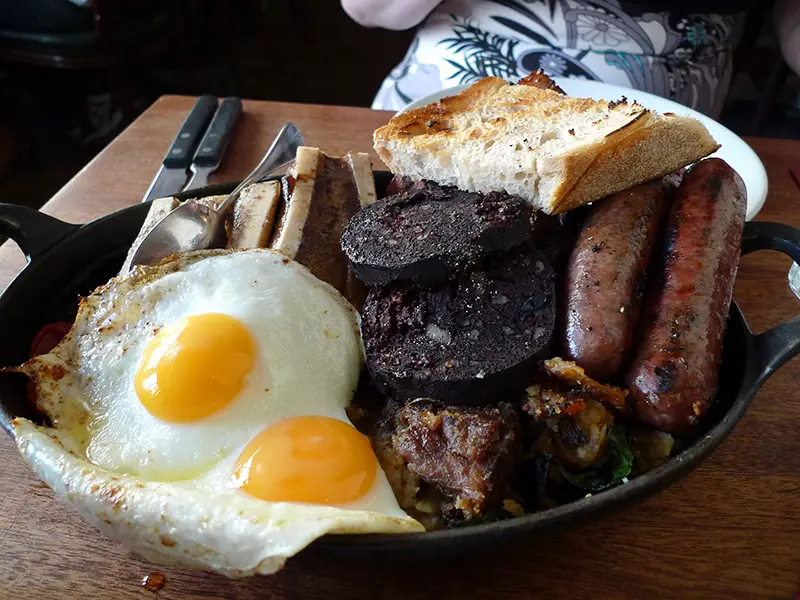 Drisheen is Ireland's own answer to the black pudding. Irish make Blood Sausage with pork meat, blood, fat and mixes it with oatmeal, barley and suet. No Irish breakfast is complete without a slice of Drisheen. It is also most likely to appear in on the menus of many restaurants. Most eating joints serve drisheen with scallops, eggs, salads and soups. It also goes well with soda bread and potatoes. It does not too appetising but if you want to try, you can eat it boiled, fried or grilled. Have a full hearty Irish breakfast at Gerry's Coffee Shop (6 Montague Street, Dublin. Call +353 1 478 3524) that serves great black and white puddings.
Coddle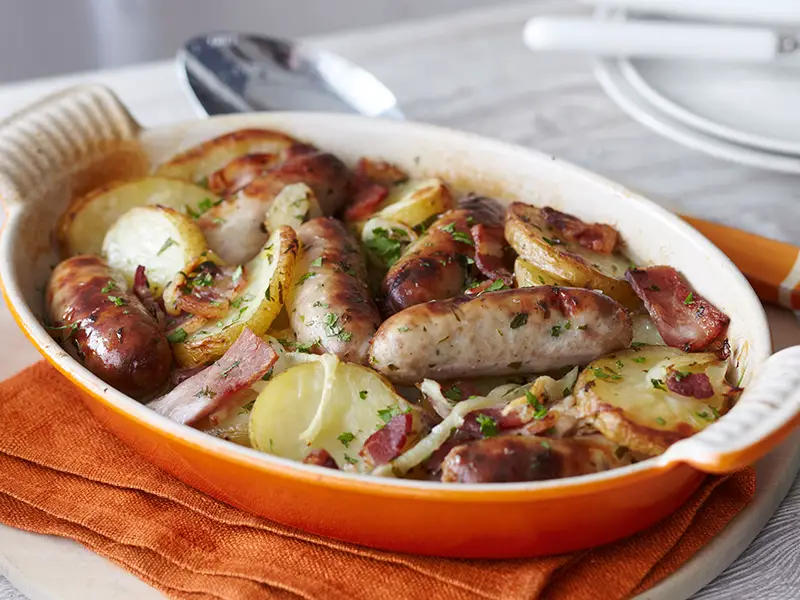 Coddle is generally made from leftovers of other meals. The name comes from the slow-simmering or coddling of ingredients in a pot. At the end of the week, every Irish home would stew the leftovers like slices of bacon, sausage and potato in an oven. The dish is left for hours to cook. Deeply loved by Irish especially Dubliners, Coddle even has literary connections. It was the favourite meal of Jonathan Swift, the author of Gulliver's travel. Coddle even appears in the works of James Joyce. Try this dish at the Woollen Mills in Dublin. Grab a seat upstairs at the river view window and enjoy a hearty meal.
Barmbrack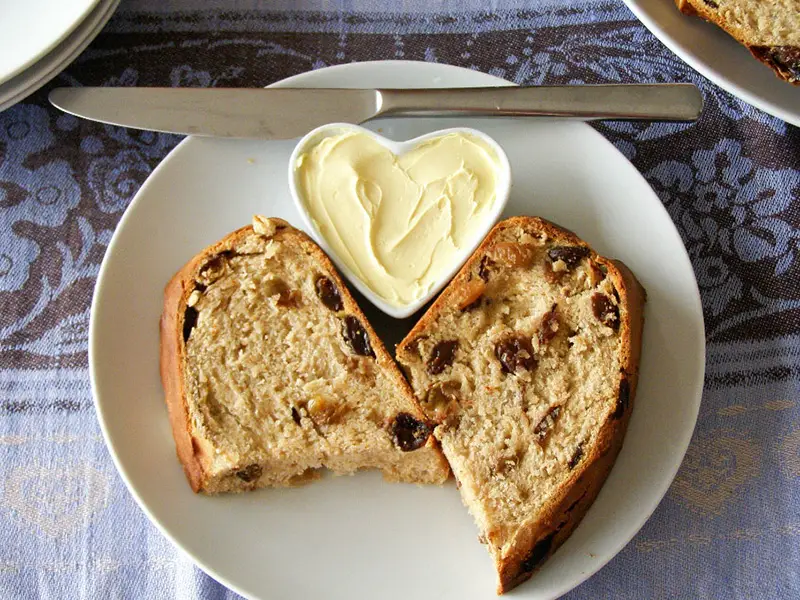 Brambrack is a type of sweet fruit bread made with sultanas and raisins. Barmbrack or just brack in Ireland is traditionally served at Halloween. During Halloween, you would find a charm in the slice foretelling your future. Irish people add items like pea, coin or a ring to the dough and the belief is that whoever finds these items marries within a year. You can also buy Halloween barmbrack with toy rings from supermarkets. However, enthusiasts eat it all round the year smothered with butter and served with a cup of tea. You can also eat it at the various cafes of Dublin and if feeling brave, try making your own. Follow Rachel Allen's brambrack recipe!
Cockles and Mussels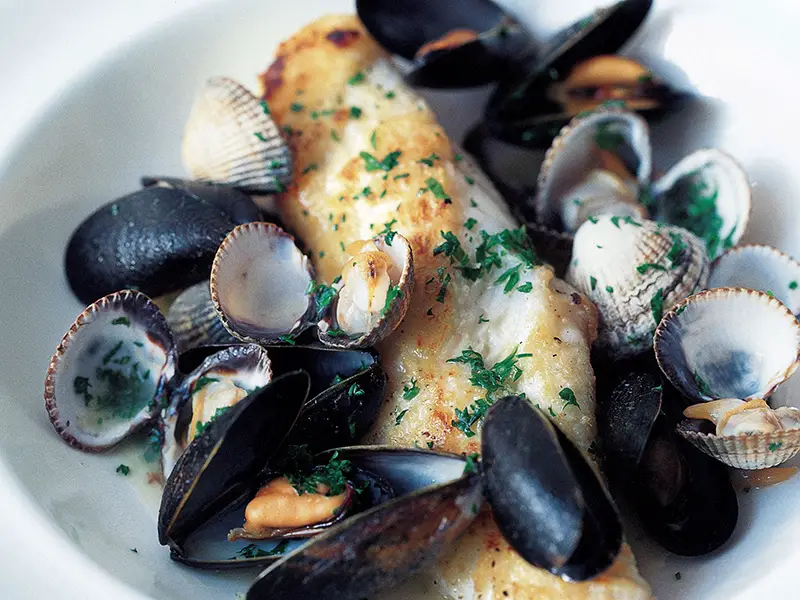 It was made famous in the song 'Molly Malone'. The song speaks of Molly wheeling her wheelbarrow selling these fresh local mollusks around the Dublin streets. You don't have to travel to Wild Atlantic way to have great seafood. Find this unique Dublin dish of cockles and mussels at the Exchequer gastro pub. It serves the gourmet version of Cockles and Mussels with spiced sausage, Bulmer cider and homemade bread. You can also check out the Winding Stair restaurant right next to the Ha'penny Bridge in the heart of Dublin. Their menu includes steamed cockles and Roaring Bay mussels served with Clogherhead crab, shrimp mayo toast and chips.
Irish Dishes to Stand the Test of Time!
Irish cuisine is a testament to its people and tells a story about their survival. It has transformed itself from the dark days of famine to a celebration of family and brotherhood. The basic ingredients are still simple; beef, lamb, potatoes and bread. Modern Irish dishes reflect the vast cultural change that society is undergoing and the cuisine has largely embraced it.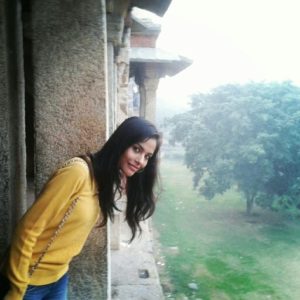 Lubna is a content writer at un[travel] (https://www.untravel.com/). She loves reading books and travelling to new places. On weekends, you are most likely to find her trying out new recipes or binge-watching a TV Show.
Please follow and like us: