Maybe you're a broke college student trying to make the most of your experience abroad. Maybe you splurged too much in the city that you explored before Dublin. Regardless, you can still make the most of your experience in Ireland's vibrant capital while saving your wallet from shedding tears. Thanks to Dublin's pleasantly flat walkability, all of the city's main attractions are conveniently close to each other. Visitors can also give into their inner flâneur and wander through Dublin's streets or along the River Liffey. Fear not, the Emerald Isle's capital is full of free and low-cost options for the broke traveler.
Check More Irish Travel Guides: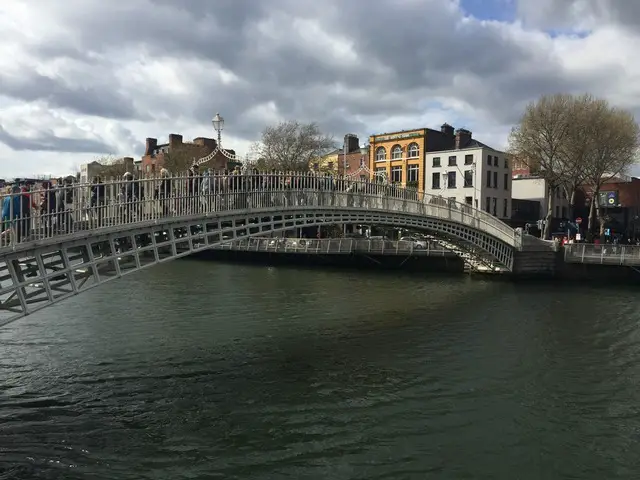 Unfortunately, food isn't free, but you can find cheap options. Held every Saturday in the famous Temple Bar district, the market is the perfect place for locals and tourists alike. Pick up some fresh, organic produce to nibble on or take back to your Airbnb or hostel kitchen. Alternatively, grab an affordable bite to eat, because all of the prepared food is fresh and delicious. Between breads, cheeses, smoothies, quiches, and fried noodles, you can decide whether you want a sweet or savory lunch. So head on over to Meeting House Square for food that will satisfy both your bank account and your stomach. The market is held rain or shine under soaring white umbrellas.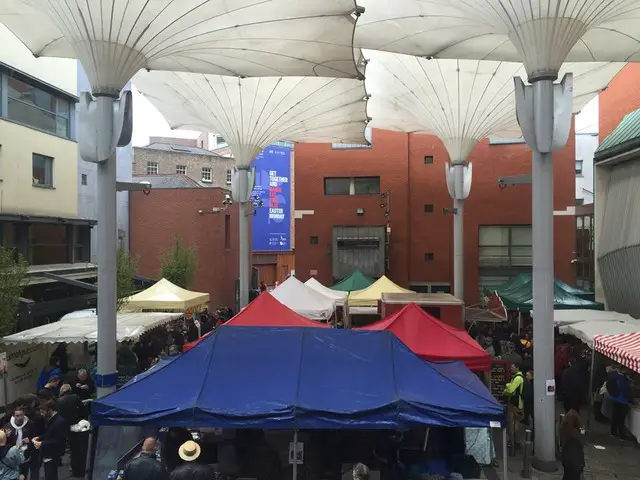 Want an easy, informative way to see the highlights of Dublin? Take a free walking tour. Typically lasting for about three hours, your tour guide—a friendly Dublin inhabitant—will show you the sights of northern or southern Dublin. A trip through the north might bring you to the Garden of Remembrance and the General Post Office, while a voyage through the south might stop at Trinity College and Temple Bar. Though the tour is free, you should tip the guide, but you can choose how much  money you want to give.
The perfect peaceful green space for a stroll or a picnic, the park also holds plenty of history. Oscar Wilde, W.B. Yeats, and Daniel O'Connell all lived at the square during some point in their lives. The park pays homage to Wilde with a statue and little sculptures bearing his most famous quotes.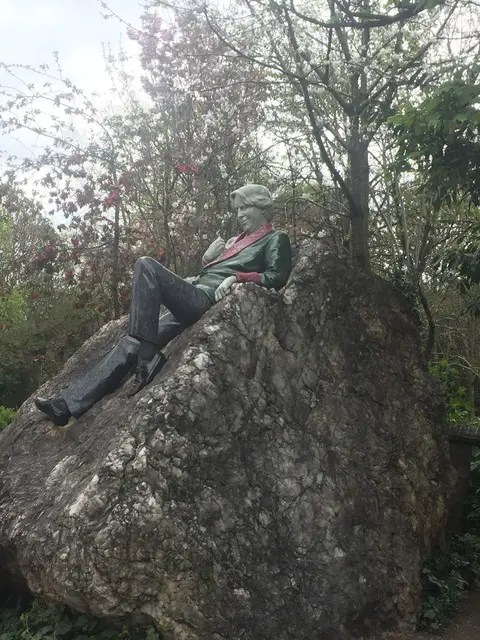 Looking for another pocket of nature? Head to Dublin's largest and most famous largest park, full of flowers and animals. Nearly 400 years old, St. Stephen's Green continues to serve as a refuge from a busy city. A large lake sits in the park, favored by couples, children, ducks, and travelers.
Library is a misleading name because you can't check any of the books out. The building is actually a national museum, and all of the city's national museums are free (except for Mondays, when they're tragically closed). Still, the Chester Beatty Library is a must-see for book lovers and history buffs. Eastern and Western manuscripts, books, scrolls, and prints, along with historical and religious artifacts, populate the glass displays. Get some fresh air on the museum terrace, which offers a splendid view of the Dubh Linn Gardens.
Go look at art from all walks of history, from Classicism to Impressionism to Cubism. Featured artists include Monet, Morisot, Vermeer, van Rijn, and Picasso. The massive museum is an art lover's paradise, and even the interior architecture is gorgeous. Permanent exhibitions are free, although if you really want to, you can shell out 15€ to view the special collections.
In Dublin, Ireland's National Museum is actually split up into three different branches: the Natural History Museum on Merrion Street, the Archaeology Museum on Kildare Street, and the Decorative Arts and History Museum at Collins Barracks. The three different museums offer insight into animals, bog people, and Irish fashion, respectively.
Whether you're a curious traveler, English major, or self-defined literary geek, drop by the National Library to see the exhibition on William Butler Yeats. As the soothing sound of poetry echoes throughout the room, read about the life and works of one of the most important figures in 20th century literature. For library nerds, the reading room is a must see—its blue, green, and white domed ceiling contrasts is enough to make you want to turn the library into your new home.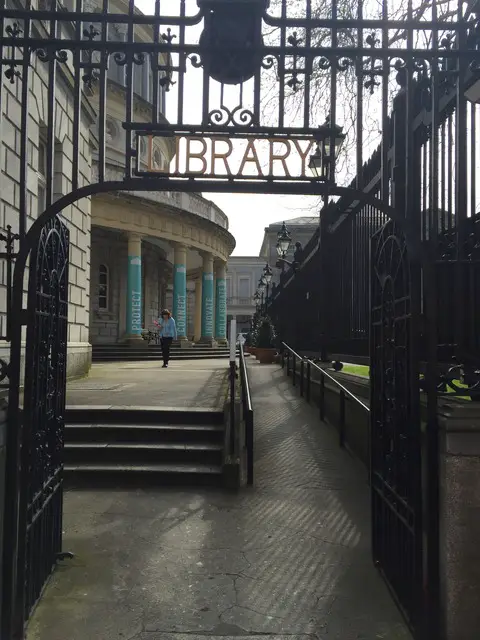 Further your National Library experience at the National Photographic Archive, which houses the library's photo collections. Located in the Temple Bar district, the archive provides a visual history of Ireland, featuring any moment or movement that falls between the 19th century and the present. The building is on the smaller side, but it's usually never crowded and provides a brief respite from the more popular museums.
The only national museum outside of the city center, the IMMA requires a half-hour trek, but the space is worth it. Formerly the Royal Hospital Kilmainham, the building consists of four different wings that enclose a large courtyard. Novice museum-goers or expert art critics can spend hours wandering the halls and drinking in the sights, whether framed or unframed. Don't forget to visit the gardens, which are reminiscent of a beautifully simple Versailles. General admission to the IMMA is free, although special exhibitions cost 8€. This fee can be circumvented, however, by whipping out a college ID.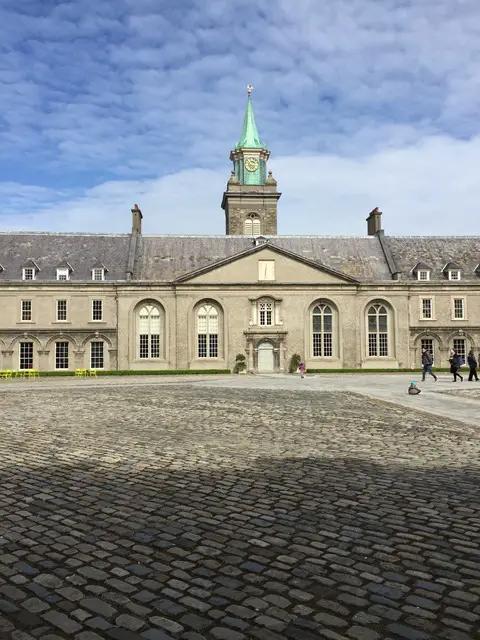 An annual free festival that takes place on Easter Monday, this Creative Ireland initiative celebrates contemporary Irish culture and creativity. In Dublin, the event is split into four different parts and scattered throughout the city center. At St. Stephen's Green, the tents border a giant playground and is thus geared towards children. To the north, Smithfield features live graffiti demonstrations, hands-on science, and slam poetry. Custom House Quay is all about dancing, whether it's Irish or the tango. Dublin Castle focuses on arts and crafts, and you can try your hand at printmaking a design onto a free tote bag. Each location features Irish live music to dance or destress to.
Howth is actually located outside of the city limits, so you do have to pay for public transportation. The little fishing village offers a break from the hustle and bustle of city life in Dublin. Come stocked with water and snacks so that you'll only have to pay around 10€ for a fifty-minute roundtrip ride on the the DART (Dublin Area Rapid Transit).
Wear comfortable shoes, because Howth is famous for its dreamy hiking trails: the 6km Cliff Path loop, the 7km Tramline loop, the 8km Black Linn loop, and the 12km Bog of the Frogs loop. Rain or shine, the scenery—both cliffside and coastline—remains undeniably gorgeous.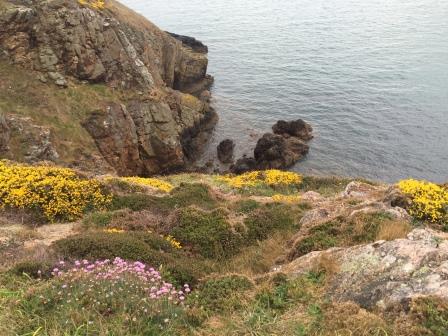 Less able-bodied people can follow the road up to the start of the hiking trails for a stunning view of Dublin Bay. Don't forget to stop and admire William Butler Yeats's childhood home on the way back down to the pier.
Dublin on a Budget is Just as Much Fun!
When it comes to traveling through Dublin, this guide will help you keep your trip a little more wallet friendly! Don't sleep on all the amazing things Dublin has to offer. Your holiday in Ireland is made so much better because you can now save money!
Please follow and like us: