Tanzania is a fantastic place for outdoor lovers, climbers and trekkers especially when it comes to the mountainous landscapes. You may have heard of Mount Kilimanjaro but there are other great mountains to climb here too. If you are an avid mountain climber or you just want to take a trip to enjoy the scenery there are more options than you may have realised in Tanzania. So, here are 5 amazing mountains to climb in Tanzania.
Mount Kilimanjaro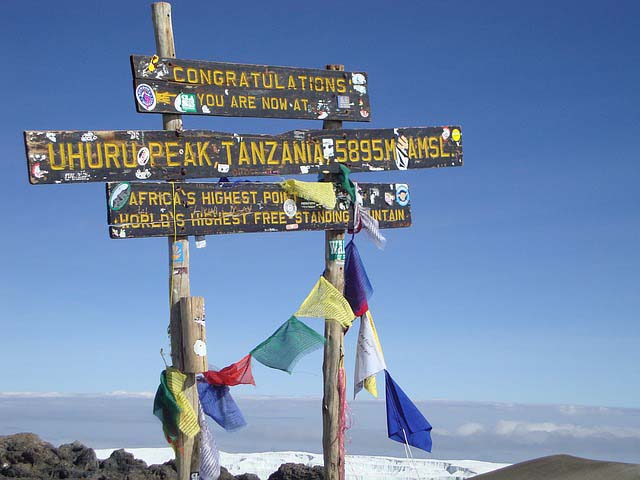 The tallest and most well-known mountain in Africa, Mount Kilimanjaro is also the highest free-standing mountain in the world. Despite its height, the climb is considered relatively easy and mostly scaled on one of two most popular routes. These routes are Marangu and Machame. One big factor in deciding which route to take is accommodation options. The Marangu or main route is the easiest hike, there are mountain huts to stay in and the trail is a gradual incline. Whereas the Machame route is a more difficult climb but affords you some incredible views. Machame is more scenic but there is nothing in the way of facilities so it is camping all the way. Whichever route you take though you'll have an amazing adventure on this iconic mountain.
Meru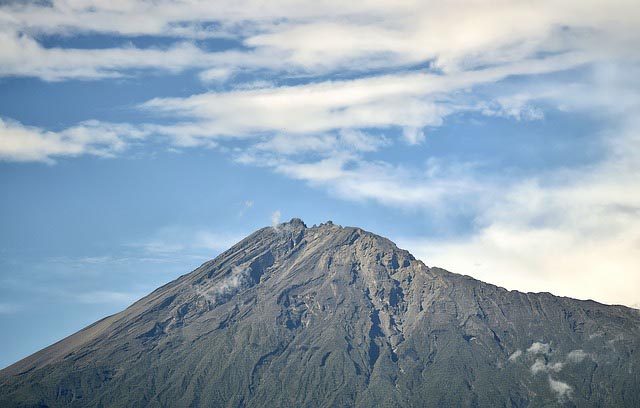 When it comes to mountain tourism in Tanzania you'll find Meru is an exciting and adventurous mountain to climb. It is also the second tallest mountain in Tanzania. Nestled in Arusha National Park, and overlooking Arusha town, this climb is a shorter one than Kilimanjaro. It is also more diverse, you'll see different animals and landscapes as you ascend. The views are fabulous from this mountain too, especially as you climb down towards the Meru Crater.   Your accommodation on your climb and descent for this mountain route is in standard mountain huts. So you'll have a comfortable stay after your days of walking.
Ol Donyo Lengai
Have you ever thought about climbing an active volcano? Well, that is what you get if you choose to scale Ol Donyo Lengai. The mountain is found on the border with Kenya and can be completed (up and down) within one day. There are amazing views of the Great Rift Valley and the Ngorongoro Highlands during your ascent. You will also overlook Lake Natron which is the breeding site for the Lesser Flamingoes. Meaning you might spot some here. This climb is an excellent choice if you are short on time but still want to hit a summit and get some amazing views of Tanzania's landscape. A top tip is to reach the summit at sunrise for an amazing view and experience a unique sight of the volcano and crater.
Usambara
These mountains are the perfect place to visit if you want to see some amazing scenery. The area boasts many beautiful viewpoints and rich diverse rainforest locations to admire. Most visitors take excursions to the area where they hike in the forest and visit Wasambaa villages. This is a great way to see the local area, meet residents and learn about their way of life. Highlights of this area include views of Mazinde village and the Massai plains, the farmlands of Jaegertal and the growing rock. The flora and fauna are spectacular too, an excellent place for keen botanists too! Walking safaris to the Sanje River waterfalls is one of the most popular activities in the area as well as trips involving the nearby game reserves. With all these features you can see why it is included as part of these 5 amazing mountains to climb in Tanzania.
Udzungwa 
Udzungwa National Park is an impressive destination covering a massive area of 1990 sq km. If you want to visit and climb mountainous terrain, see lots of African wildlife then you have come to the right place. There are six species of monkeys found here, including the Iringa red colobus monkey and the Sanje Crested Mangabey, which are indigenous to the area. The plateau is also home to animals such as elephants, buffalos, lions and leopards. Exciting stuff. Not only are the animals and birds here an amazing sight, the park has some of the best mountains scenery in Tanzania. There are rolling grasslands, rocky areas, winding rivers and rushing waterfalls as well as some plant species found nowhere else in the world. You might not know where to start here but many visitors take day trips and safaris to the area with organised tours to explore.
What else can you do in Tanzania?
As well as these 5 amazing mountains to climb in Tanzania there are plenty of other fun things to do in this diverse African country. Of course, there are the natural attractions such as the rainforests, plains and the Serengeti and Tarangire National Parks. But there are other things to do in this country you should consider too. Did you know there are some beautiful beaches and islands in this area? Places like Jambiani Beach with its amazing marine life and white sands and Pemba island which is an example of marine biodiversity.
There are also plenty of museums to choose from. If you want to learn more about the local area and the history then you can visit places such as the Cultural Heritage Centre in Arusha. Here you can tour local art and purchase locally made handicrafts. Also, the Olduvai Gorge Museum holds plenty of artifacts detailing the history of the archeological discoveries made at this site over the years.
Which of these 5 Amazing Mountains to Climb in Tanzania will you choose?
Did you realise there were so many mountains in Tanzania? Whether its a full on week of trekking or to climb a mountain in one day you have the opportunity to do it here. The scenery is second to none and you have probably never experienced such a gorgeous place. There's so many different types of terrain. Plus there are lots of other reasons to visit Tanzania too. Is there a mountain in Tanzania that you want to visit? Which of these 5 amazing mountains to climb in Tanzania will you choose?
Please follow and like us: