A destination like no other, where vintage taxis roar down the street, music seems to seep from every basement, and an array of architectural wonders await, Havana deserves every second of your time there. So how do you go about making the most of your time in the Cuban capital? We've come up with some top tips to guide you around some of the potential pitfalls of travelling to this Caribbean capital like no other.
Pre-trip research is key
Just a little bit of pre-trip homework reaps a bounty when it comes to visiting Havana. Do we sound like one of your old school teachers? We don't mean too! The fact is, Cuba has one of the tightest grips on internet access anywhere in the world, and you can forget any idea of simply flicking the WiFi button on your cell phone or laptop and suddenly getting the answer you need.
WiFi is limited to certain hotspots, such as high-end hotels, or main central squares, and you'll need to purchase a WiFi card before you even think about using them. Although they are not expensive, its hassle you can avoid, and time you can be doing something else more enjoyable, by having the necessary information printed out – ideally before you leave home.
Preparation is also key!
There are few ATMs, credit and debit cards are next to useless, and as far as Havana is concerned cashless payments haven't been invented yet. All this means you're going to need to be prepared and be carrying enough cash for your entire trip – knowing how much you'll need is where the pre-trip research of number 1 comes in, but we suggest somewhere in the region of $50-60 per person per day for all your expenditure. Bring British Pounds or Euros for the best rates, and change them in the country, it's impossible anywhere else.
While getting prepared you might also want to consider brushing up on a little Spanish. In the tourist areas such as Old Havana there are a good number of those who speak, or understand, a good amount of English, and an increasing number of younger Cubans also enjoy the language. But stray a little further and you'll be glad to have a few Spanish phrases under your belt, even if they are simple phrases you've learnt by rote such as 'how much is the ….please?' said with a lot of finger pointing. If nothing else, you'll find you get a lot more out of your trip with these small connections you make with locals.
Book accommodation in advance
Like many capitals, Havana can get busy, and it can be difficult to find accommodation that suits your needs and your budget if you haven't made the effort to book in advance. This is even more the case if you're opting to stay in casas particulares bed and breakfast accommodation rather than the larger government-owned hotels. Why's that? Because these casas are generally small family-run side-businesses of just two or three rooms within the family home. The highlight of many visitor's time in the capital, making initial contact can take a little time, and we wouldn't recommend arriving at a family's doorstep one evening and expecting everything to be ready for you!
Get your bearings with a guided tour or two
The combination of an unknown destination, a foreign language, and a history that dates from the time of Christopher Columbus to the communist revolution of the 1950s and beyond means it can be difficult to get your initial bearings of the Cuban capital. As first impressions are those that last, you want to get them right!
Opting for a tailor-made tour in Havana isn't the coward's way out – it's the intelligent person's answer to a difficult question! Instead of roaming the streets in a half-daze staring at a map rather than the wonderful city unravelling around you, you'll have the expertise of a knowledgeable English-speaking local guide by your side to point out points of interest and answer all the burning questions you're bound to have. And being tailor-made, its all suited to you! No lingering in museums for hours on end unless that's what you want to do!
Make the most of city transport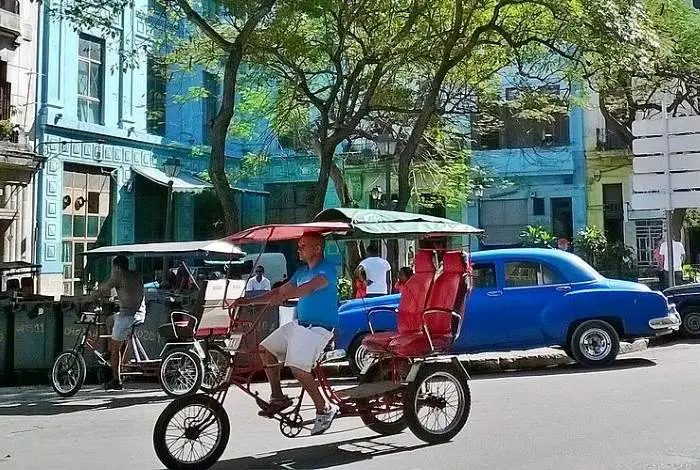 It's not every day you get to be chauffeured around a stunning city with the roar of a vintage engine beneath your feet. However, this is the reality in the streets of Havana, where its famed classic car fleet isn't so much a tourist attraction as an important means of getting from A to B. Though not the cheapest way to get around the city, its certainly one of the easiest, and one of the most stylish too! How can anyone resist that? We can't!
Your Time In Havana Will Certainly Shine!
Making the most of your time in Havana is as simple as doing a little bit of pre-trip research and preparation, and then hitting the streets either alone or with a local guide. Do this, and this enigmatic city will unravel before your eyes!
Please follow and like us: