Komodo National Park is bordered by Flores to the North and the Indian Ocean to the south. The park is a maritime protected area that contains three islands, namely Komodo, Padar, Rinca, and other small islands, which all have world-renowned diving sites.
The Komodo diving scene is an established world-class industry owing to its exhilarating drift dives, colorful coral reefs, and massive schools of fish. One of the reasons Komodo is such a common diving site is the ease of access from Bali, one of Indonesia's best tourist destinations.
The best way to experience all of Komodo's top diving sites is to charter a liveaboard cruise for maybe five days so that you can get to the distant diving sites that aren't accessible from close towns such as Labuan Bajo.
As a diving destination, Komodo National Park has two separate places; the north and the south. Although these two points are in close proximity, they offer different experiences. Let's look at some of the best diving sites in Komodo National Park.
Some of The Best Diving Sites in Komodo National Park Include: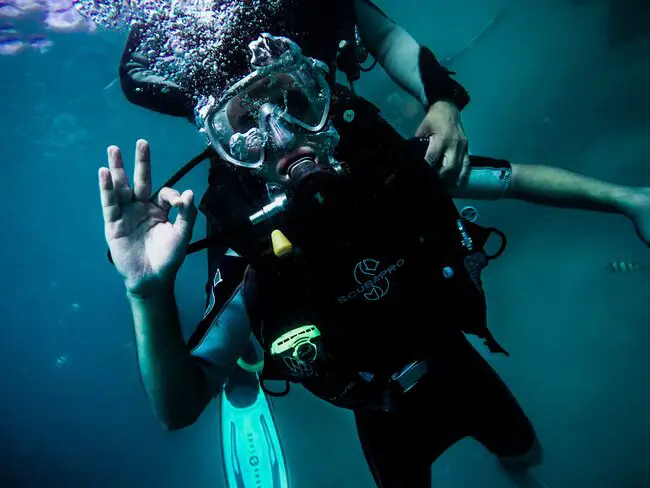 Batu Bolong
This is perhaps the best diving site not only in Komodo but the whole of Indonesia. This site has colorful corals covering a vast area, and diving here will have you swimming with turtles.
Another good thing about Batuba Long is the current is low, and the depth is narrow. When there are plenty of sunshine rays piercing the water, it's a view to behold. Some divers also get to see sharks; you never know what to expect in Batu Bolong.
Castle Rock
This is one of Komodo's most renowned dive sites. There are massive schools of fish, and the corals cover a vast area. The waves reach up to 20 meters high, which offers a magnificent view for anyone on the shoreline. Regrettably, the currents can be pretty strong in Castle Rock.
Taka Makassar
Taka Massar is the ideal diving spot for anyone who wants to see manta rays. Here you will get to see corals extending as far as the eye can see and turtles swimming. Also, there is a chance of seeing clownfish, eagle rays, and sharks in the deep waters.
Three Sisters
This diving site derives its name from the three massive rocks that dominate the area. This spot sits on a 30-meter gaping sandy bottom, with the upper parts being only 3-meter gapes. There is a lot of light and marine life inside the water.
If you venture into these waters, beware of nudibranchs around the rocks, which sting when provoked. A fourth sister (rock) is accessible for the daredevil divers as you approach the western part of the dive site.
This fourth sister begins at around 20 meters of water and then drops to approximately 40 meters. The current in such a diving spot is always unpredictable, but you can get to see amazing flora and fauna in their natural habitat.
What Items Are Required for Diving in Komodo National Park?
First of all, the best way to experience the diving life in Komodo is chattering a boat and going on an entire week of liveaboard cruises. Moreover, this is one of the more affordable cruises compared to those of surrounding areas such as Raja Ampat.
Diving is never without its challenges, such as volatile currents, so it's essential to have a DSMB (delayed surface marker buoy). This tool is appended to the end of the line to enable the people on the surface to see the diver's position when they are underwater.
Other items required include:
A diving helmet with a torch for those late-night dives

Warm wetsuit since temperatures can drop to 25 degrees even in summer

A camera for those who wish to take photos
Final Thought
All in all, there are several diving spots in Komodo National Park, as illustrated above. Although most travelers don't get to tour them all because that requires a lot of time and money, having the chance to dive in a few of them will still make it a great vacation.
Please follow and like us: