As an Amazon Influencer, we earn from qualifying purchases you might make if you click any of the links on this page.
No matter what time of the year it is, San Diego, California is always a pleasant place to visit. With a beautiful southern California climate that provides warm weather year around, many people travel across the globe to escape cold winter weather in the city's temperate climate. In the summertime, the city is abuzz with families visiting to take advantage of the numerous children's activities there are in the region. While the city of San Diego and the nearby areas are known for beautiful sunny beaches and exciting family-friendly theme parks, there are also cultural options such as museums designed for children. No matter what your reason for visiting San Diego is, you will never have to worry about running out of things for the family to do.
Theme Parks
San Diego and the surrounding areas in southern California have, without a doubt, one thing that all kids love – theme parks. Let's face it – most adults love them too. During your stay in San Diego, there are a number of top-notch theme parks that you and your family can make a day trip out of.
SeaWorld San Diego – SeaWorld is a great way for you and your children to venture into an aquatic world full of fish, sharks, whales and even penguins. Explore arctic exhibits or sit ringside for a killer whale performance. Roller coaster lovers are in luck – the park packs some thrilling rides such as The Manta and Journey to Atlantis.
Disneyland California – A short one and a half hour drive up the coast will take your family to the "happiest place on Earth", Disneyland. Venture around one of the most famous theme parks in the world while exploring the eight different lands including Adventureland, Fantasyland and Tomorrowland.
Knott's Berry Farm – Just south of Los Angeles lays Knott's Berry Farm, a true southern California theme park. With its theme park roots being planted in 1940, Knott's Berry Farm has grown to become one of the area's most popular destinations for families thanks to its emphasis on family fun and affordable prices.
Children-Friendly Museums
For families looking for a little bit more fine culture during their visit to San Diego, they're in luck – the city offers many different family-friendly museums, and some that were designed specifically with children in mind.
The New Children's Museum – The New Children's Museum was built to allow children to interact directly with the art. Activities range from rotating exhibits, climbing structures, artistic performances and art-making activities.
San Diego Children's Discovery Museum – Founded in 2001, the San Diego Children's Discovery Museum focuses on developing the minds of younger children, with most exhibits and play areas for ages up to 10. If you're looking for an affordable place to spend the afternoon with your family, don't miss out on this museum – passes are only $6 per person, or $3 if someone in the family has a military ID.
Sun & Sand
No matter where you are around the world, if you ask someone what they picture when they think of southern California, it is likely that they'll say palm trees and sandy beaches. The iconic California beach scene is alive and well in San Diego. The city boasts a number of the most famous beaches in the United States, as well as some of the most popular California surfing spots.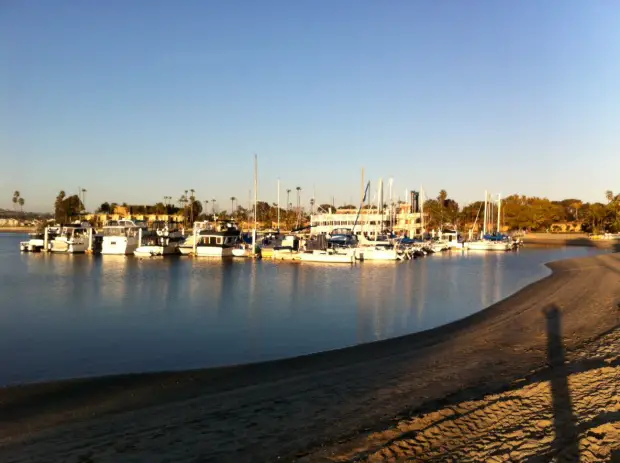 Mission Beach – Mission Beach provides an experience similar to famed family-friend beaches such as Coney Island and Atlantic City. You can relax by the water and play beach volleyball, soar high above the ground on the roller coaster, or take a relaxing stroll down the beach's boardwalk.
Pacific Beach – Likely the most popular and busiest beach in San Diego, Pacific Beach (also known as the Strand) is well trafficked with surfers and families alike. Those riding the waves are drawn to the high-quality breaks right off shore while families can relax along the pristine shore and enjoy the numerous shops and restaurants lining the area.
Really Enjoy San Diego!
Whether you are looking for a family-friendly getaway in particular, or you simply want activities you can include your whole family in on while you're staying in San Diego, there is no shortage of options. With theme parks, museums and beaches all providing unique experiences, your whole family can be sure to find something they enjoy. Take time to plan out your visit to the city to make sure you can make the most of the great places to visit.
Make the most out of your trip by choosing a top-rated hotel that is nearby to all of the attractions your family wants to visit. See prices and reviews for hundreds of hotels around San Diego.
Please follow and like us: