As you enjoy a good cup of coffee on vacation, you'll have more peace of mind and less stress knowing that your home is safe and sound. You'll also feel better when you're regularly updated on the activities at home.
Occasionally monitoring the property, getting alarm notifications, and knowing who to call in case of an emergency are just some of the things that make a vacation more relaxed.
How Do You Protect Your Home When You're Away on Vacation?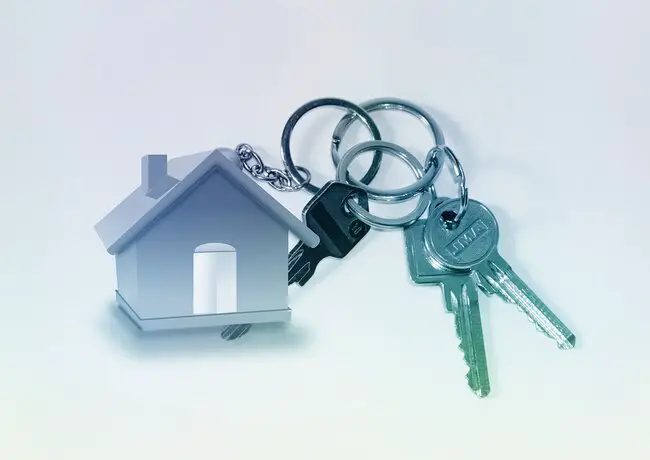 Here are some ways to keep your home safe while you're away:
1. Install an Alarm System
Installing a monitored alarm system is the number one way to secure your home, as it offers the best protection against intrusion. The primary benefit of having an alarm system is that if someone breaks into your home, it will notify you and the police of the break-in.
Exterior sensors can be on doors or windows, while interior ones on cabinets or drawers. Don't know where to start before getting your alarm system? You can always visit Alarm Grid for more info on alarm monitoring systems.
2. Time the Lights
Put lights on timers to make your home look occupied while you're away. Installing a timer to random lamps and appliances inside the home is a great way to deter burglars from breaking in. Investing in quality exterior lights will also keep intruders away. Set timers to go off during certain hours of the day or night. Motion detector lights are a bonus.
3. Install Security Cameras
Security cameras enable you to monitor your home while away. Security cams are high definition and record footage to an offsite recording device to secure the video even if someone takes your recording device or disables wired cams. You can conveniently view the recordings from your phone, no matter the location.
4. Unplug Electrical Appliances
While going away for an extended period, unplug the electrical appliances. It will help prevent damage to devices from surges. However, if you have a surge protector, you don't need to worry. Turn it on, and you'll be fine.
5. Secure the Valuables
Don't leave your valuables in plain sight but invest in a safe deposit box. Alternatively, hide them well. For instance, stacking them inside the dishwasher is a smart option as an intruder might think it is just fully loaded and not think to check.
6. Utilize Gate Codes
Depending on the layout of your home, utilizing gate codes can be very helpful during your stay away. Every day, the codes change; unless someone has access to the entire list, they won't know all of them. It is a great way to keep intruders away.
7. Don't Post Your Where About
It's tempting to let the world know you're on vacation, but doing so could attract the wrong crowds. When you're away, stay off social media, or at least don't post that you are away on vacation. Leave those updates for when you get home.
8. Stop The Mail and Newspaper Deliveries
Mail piling up on your mailbox and stacks of newspapers on your front door let intruders know that you're away. Call your post office and have them hold all of it until you return home. Alternatively, request your neighbor to pick it up for you.
9. Take Care of Your Lawn
An overgrown lawn is a clear sign that you're away. It also makes it easier for intruders to access your home undetected. Arrange for a lawn care expert to offer regular services until you come back. If you're away for a few weeks, you can take care of the lawn beforehand, keeping it neat until you come back.
10. Have the HVAC Inspected
Make sure the HVAC unit is in top condition and the thermostat is working correctly before leaving. Remember to lower your air conditioning or heat usage and check for drafts on the exterior doors.
11. Let a Trusted Neighbor Know You'll Be Away
Asking someone to keep an eye on your property assures you of a quick response in case of an emergency. Ensure this neighbor has a key to your home and can easily access it in an emergency. They can also alert the authorities in case of unusual occurrences.
Don't Let Your Home Security Interrupt Your Vacation
With proper security measures, you'll be assured of safety while on vacation. Do your research and invest in dependable security systems before leaving. You'll also rest easy knowing that your home is secured at all times, even when you come back.
Please follow and like us: