Ancient landmarks bring history alive. Whilst some people go on holiday to relax, or to seek a new adventure, others travel looking for a connection with the past. The best ancient ruins and monuments feed our curiosity and inspire us in a way modern destinations can't.
Most of them represent an impressive human achievement or perhaps struggle. Either way, being able to walk through the past and experience a place as people did hundreds (if not thousands) of years before you is an unforgettable experience. It's quite addictive too – after you've experienced your first taste of ancient history, you'll be heading to landmarks all over the world.
Wherever they are, ancient landmarks become symbolic and often incite a feeling of romance. What's more, knowing they'll continue to be around long after us, it's hard not to be impressed.
Whether you're travelling to a destination to specifically visit a famous ancient landmark or happen to be nearby, it's worth devoting some time to explore. To inspire you, we've picked five ancient landmarks from across the globe you should visit this year. Check them out and step back in time. You won't regret it.
Lost City ( Ciudad Perdida) , Colombia
First up is Ciudad Perdida in Colombia – also known as the lost city. Although it was built by the Tayrona people in the 11th century, this amazing place was only rediscovered deep in the Sierra Nevada de Santa Marta Mountains in the 1970s.
To this day, it remains relatively undiscovered by the tourist hordes so you'll be able to explore at your own pace. It's beautiful and peaceful. But you've just got to get there first, as the only way to reach the lost city is to hike. It's a journey you'll never forget though as you make your way through tiny villages where locals will greet you with intrigue.
The Secret Traveller says if you've already been to Machu Picchu in Peru and thought, "damn I wish I'd got here before all the tourists discovered it", then get to Ciudad Perdida as soon as possible.
Tikal, Guatemala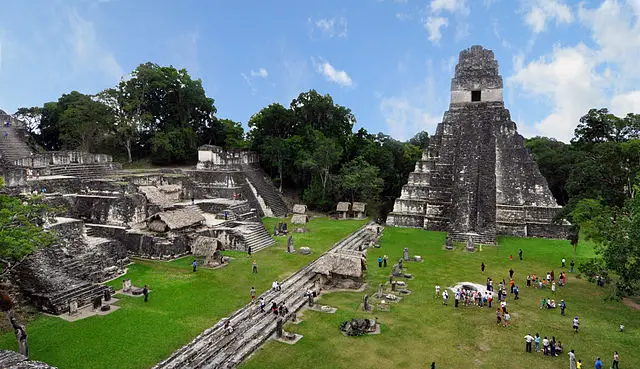 Interested in the Mayan civilization? Head to Tikal. According to Nomadic Matt, this ancient city-state is one of the largest and best-preserved ruins of that civilization and was a dominant force in the Mayan world during the Classic Period (200-900 AD).
He adds that it's also the type of place that lets you experience your inner Indiana Jones if you head there early in the morning or late at night when no-one else is around. You might even want to head there a couple of times as these Mayan ruins are massive, set amongst beautiful tropical rainforest. Each time you visit, you'll discover something new.
If you're not sure what to expect, check out the city at the end of Star Wars: A New Hope – that's Tikal.
Angkor Wat, Cambodia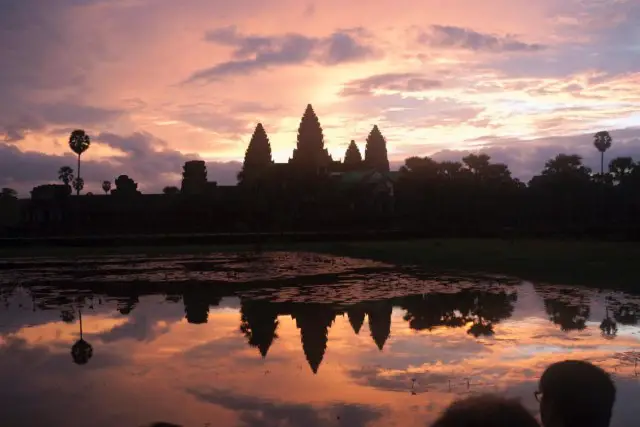 Angkor Wat is a temple complex and the largest religious monument in the world. Located in Cambodia, the 500-acre site has become a must-see on South-east Asia itineraries. The temples represent the architectural pinnacle of the Khmer Empire, and you'll probably have seen a fair few photos of them before. But nothing beats seeing the place in real life.
Even though, as keen travellers will tell you, it's not uncommon to be approached by many colourfully-dressed women, plying you with their "$1 coffee" or their stack of postcards, you can't help but walk through Angkor Wat in awe. It's worth the early morning start to miss the crowds, especially if you can get yourself out of time in time for sunrise. You'll get to explore in peace and take in the impressive surroundings, which represent quite the human accomplishment.
Petra, Jordan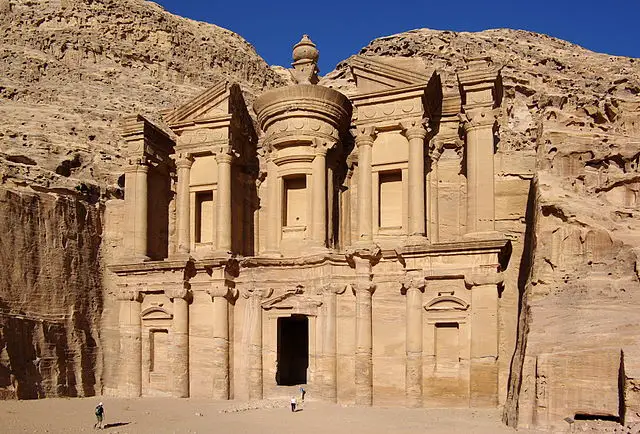 Originally established in a large valley running from the Dead Sea to the Gulf of Aqaba as an ancient trading route by the Nabataeans in 312 B.C, Petra is now one of the Seven Wonders of the World. For years, it remained perfectly hidden in the canyon and became a bit of a myth. But in 1812, it was discovered.
People still lived in the cave-like homes until the 1980s, naturally protected and supplied with water by a system of canals and irrigation. They were moved out in order to preserve the city.
Now, according to the Huffington Post, it's beautiful, it's safe and right now, it's empty. Largely due to fears over security, tourists haven't been flocking to Petra in the same numbers as previous years. But don't be put off, head there in spring or autumn.
The Acropolis, Athens, Greece
As true masterpieces of ancient architecture, the monuments of the Acropolis should be on everyone's must-see list. Of course, the Parthenon is the most famous – but it's just one of several temples that continue to work their magic, despite the heat, crowds, and sometimes annoying guides.Make it easier for yourself by heading up to the historical site early or late in the day, or when it's overcast.
The Parthenon and other main buildings were built by Pericles in the fifth century BC to celebrate the cultural and political achievements of the inhabitants of Athens. There have been some refurbishments, but it's mainly been left alone and protected from further damage.
But there are more acropolises around Greece, as the term means upper city. They're the safest place in a town, where the inhabitants can go as a place of refuge in times of invasion.
While in Greece, you can also visit Delphi. The Telegraph name it (along with The Acropolis) as one of the 10 ancient sites you must see in your lifetime. They explain it was the place where the most famous oracle in the ancient world conveyed its sometimes riddling advice to Romans as well as Greeks. Delphi is high up in a mountain valley with stunning views, just as impressive as the ancient surroundings.
Top Ancient Landmarks to Visit Now!
Take a walk through history as you stop to marvel at all of these amazing sites! What ancient landmarks have you visited? Share your recommendations and experiences with us.
Please follow and like us: