Spending a weekend in the City of Brotherly Love? Philadelphia is a famous historical city, but there are a variety of things you can do to enjoy your time in the city. If you're looking for a fun-filled activities to occupy you for a weekend vacation in Philly, look no further. We've collected some of the best options for entertainment, so you can enjoy an exciting weekend in Philadelphia.
What Should I See in Philadelphia During the Day? 
Historic Sites in Philadelphia
Philadelphia is known for its long history and its many historical sites and landmarks. American history is deeply rooted in Philly, and the city attracts endless tourists and educational tours for that very reason. Visit Independence National Historical Park, which houses Independence Hall, the famous Liberty Bell, and was home to the signing of the Declaration of Independence.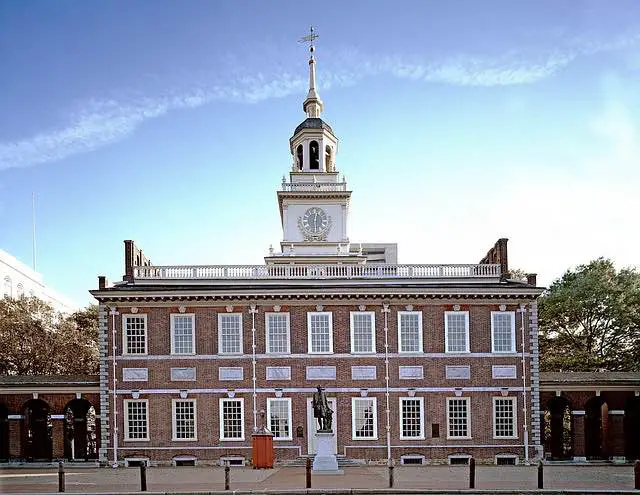 Over 3.5 million visitors come to Independence National Historical Park each year, and there are plenty of guided tours to show you around. Another nearby favorite Philadelphia historical site is the Betsy Ross house, where she lived in 1740 and sewed the original 13-star American flag. Whether you're travelling with kids or just adults, visiting these historic landmarks should be on your Philly bucket list. 
Philadelphia Museums and More 
In addition to the historical sites, Philly is home to  museums. Check out the Philadelphia Museum of Art, the third-largest art museum in the country and home to the famous Rocky steps and statue, another Philadelphia landmark. Eastern State Penitentiary, where Al Capone was once held, hosts historical tours and haunted tours in the autumn. 
If you're bringing kids for the weekend, visit the Please Touch Museum in Fairmount; this children's interactive museum encourages hands-on learning and is fun for the whole family! You can also visit the Philadelphia Zoo, the first charted American zoo that is also incredibly kid-friendly. Take the ferry over to the Camden Waterfront and visit the Adventure Aquarium to see over 8,500 aquatic species. The Franklin Institute is also a great choice for kids with an interest in science, with plenty of interactive exhibits. 
Enjoy the Outdoors in Philly's Parks 
Philadelphia may be a major city, but it is also home to plenty of green spaces and parks! Visit famous LOVE Park in Center City and snap a picture in front of the famous LOVE sign, and cross over to Dilworth Park to check out City Hall. Franklin Square is another great park right in Center City.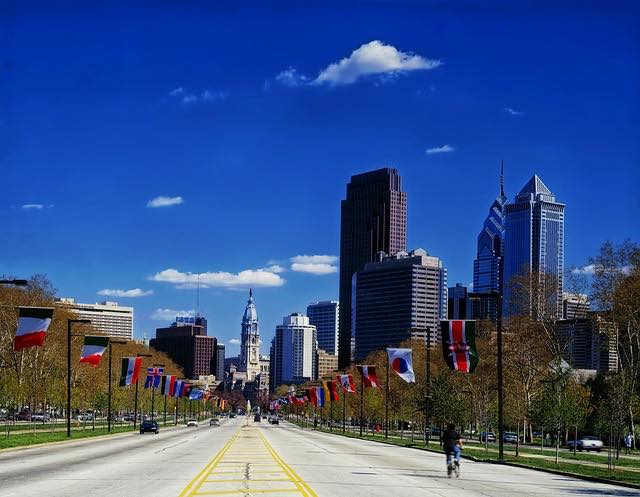 Fairmount Park is home to a variety of museums, concerts, and events – check out a calendar to see what's going on during your visit. Home to the Please Touch Museum, the Mann Center for live music, and the Fairmount Historic Houses, you could spend a whole day just enjoying this one Philadelphia park. 
Valley Forge National Historical Park is another great option just outside of the city, where the Civil War battles of Brandywine and Germantown took place. In the summer, Spruce Street Harbor Park is decked out with lights, hammocks, and other attractions. In the winter, it turns into a winter wonderland with ice skating, hot chocolate, and more. 
Catch a Philadelphia Sports Game
Philly is known for passionate sports fans and unusual mascots. Depending on the timing of your visit, join in on the famous Philly sports fandom! Check out the Philadelphia Phillies during the summer and fall for a classic baseball game, complete with hot dogs and Cracker Jacks. Tailgate or splurge on tickets for the recent SuperBowl Champions, the Philadelphia Eagles. Basketball fans can enjoy the Sixers. Hockey fans can visit Flyers and Philly's favorite new mascot, Gritty. 
Where Should I Eat in Philadelphia? 
Famous Philadelphia Eats
Philly is known for its food – the Philly cheesesteak, Philly pretzels, and more bring tourists to the city each year. Check out famous Philly hotspots like Pat's and Geno's steaks in South Philly, or ask a native Philadelphian about their favorite Philly cheesesteak for some insider knowledge.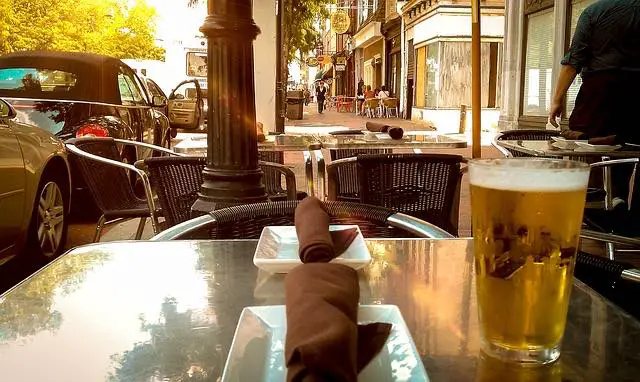 Aside from the stereotypical Philadelphia eats, there are plenty of renowned restaurants in the city. South Philly Barbacoa from chef Cristina Martinez was recently featured on Netflix's Chef's Table, and boasts some of the best tacos in the country. Federal Donuts serves up Philly's famous odd combo of fried chicken and donuts. South Philly's Italian Market has a host of great, old school Italian. 
The city is also full of innovative food trucks to try. Night Market Philadelphia is a travelling street food festival that pops up in new locations every couple of months, so you can try some of the city's greatest food trucks by following this event. Reading Terminal Market is another hotspot for Philly food and culture. The market is teeming with different vendors selling everything from baked goods and ice cream to cheesesteaks, gyros, and much, much more. 
What is There To Do in Philadelphia at Night?  
Philadelphia Nightlife
Philadelphia has a growing nightlife scene that attracts many young visitors and local college students each weekend. Consider visiting a nightclub in Philadelphia for late-night drinks and dancing, or chill out at a more laid back bar. The city is home to every type of watering hole your heart could desire, from jazz clubs to dimly lit bars to dance clubs in the famous Gayborhood. 
One popular spot for tourists and locals is McGillin's Olde Ale House, the oldest bar in the city, established in 1860. Philly is also home to plenty of rooftop bars in the summer for a view of the city skyline. Whatever you're looking for in nightlife – clubs, bars – even speakeasies – Philly's got you covered. 
South Street, Philadelphia Activities
South Street is a very popular location for tourists, although it is beloved by Philadelphia residents as well. South Street is home to a wide variety of specialty shops, bars, thrift and consignment stores, record shops, and much more. Magic Gardens, the walkable mosaic art piece by Isaiah Zagar, is a Philly favorite and a great backdrop for your next Instagram post. 
Find famous Philly food, bars, and more on South Street, or just walk through to soak in the local culture. South Street is great for nightlife, but it is also busy during the day, especially on weekends. 
When Should I Visit Philadelphia?
Philadelphia is full of amazing events and activities year-round! There is truly no bad time to visit Philly – the spring and summer offer outside and rooftop bars and activities and great weather for enjoying Philly's parks, the fall is perfect for ghost tours and other spooky historical pop-ups, and in the winter Philly is decked out for the holiday season. 
So What are You Waiting for Visiting Philadelphia?
No matter what you do during your weekend in Philly, you're sure to have a good time. This historic city has activities for all ages and interests, so check out a few of our recommendations or simply wander the city to find your fun! 
Please follow and like us: