Valentine's Day is just around the corner. It's high time to make travel reservations in some of the most romantic places. To let your fantasies set loose and your desires fly. The beauty and splendor of these romantic places have the potential to take your love to a different level altogether. This small but romantic vacation becomes more special when it is planned around Valentine's Day or the day of love.
But, what are those romantic destinations where traveling can make every second of your vacation special? Let's discuss some of the most special romantic vacation destinations for Valentine's Day 2018.
Check More Travelling Ideas & Tips For Couples:
Australia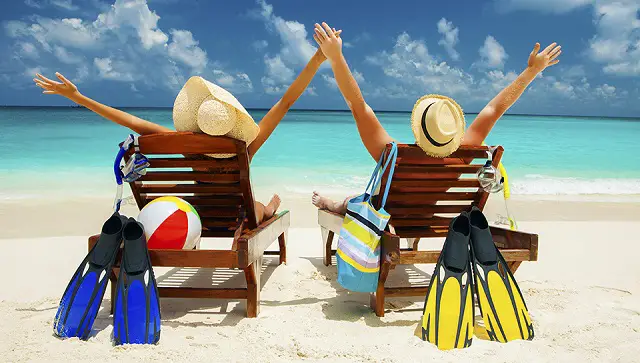 The quite scenic beauty of Palm Cove, Australia is a beautiful place to enjoy your bond with the spectacular natural beauty around. It's a place to escape the hustle and bustle of city life by having all the necessary amenities in range.
The beautiful resorts around the beach offer world class services to make your vacations even more beautiful. Quite sea walk, beautiful scenic views, peace of mind and ample time and space to think and talk about the future of your relationship.
Just carry the necessary essentials along such as beach appropriate clothes and comfortable traveling shoes. Take beach footwear to make sure that you enjoy every bit of the traveling.
Amsterdam
Amsterdam is going to be the new romantic capital of Europe. The place has everything for being a picture perfect romantic destination. There are water canals that are calm, scenic, and romantic surrounded by the views of a beautiful city besotted with historic allure.
Amsterdam is a dream destination for lovers that has everything to offer from water canals to beautiful landscapes. It also called the Venice with trees. Not only this, but Amsterdam is also great for those who love food. There are plenty of beautiful relaxing cafes along the roadside that offer some mouthwatering delicacies along with the beautiful city views.
So, cruise the canal and dawdle along the shoreline, and let your love life take a high with the romantic scenic views of Amsterdam on this Valentine's Day 2018.
For women, it is advisable to carry shorts and beautiful dresses along with some comfortable pairs of travel shoes such as OTBT women wedge sandals, and women sneakers etc.
Loose shorts, denim, and casual shirts are perfect for men that can be paired up with flat slippers or men sneakers.
Iceland
What's better than experiencing the unique landscapes on earth with your loved one? If you are the one who wants to experience something extraordinary this Valentine, Iceland is the perfect destination.
Nature has scattered its beauty in abundance in Iceland. Right from the land to the sky, there is so much to experience that this vacation will turn out to be the most special romantic vacation for you two.
Spend your time watching the beautiful waterfalls, picture-perfect mountain formation, spend your time together while taking a bath in hot and cold water lagoons, and watch the beautiful natural northern lights that light up the sky with different colors during the night.
For Iceland, it's advisable to carry winter jackets and coats along with winter boots to protect yourself from the icy-cold weather of Iceland. But, also make sure to carry swimwear to take a dip in Iceland's blue lagoon.
Looking for the list of women winter boots for traveling? Here are the Winter Shoes all Women Should Pack
Paris, France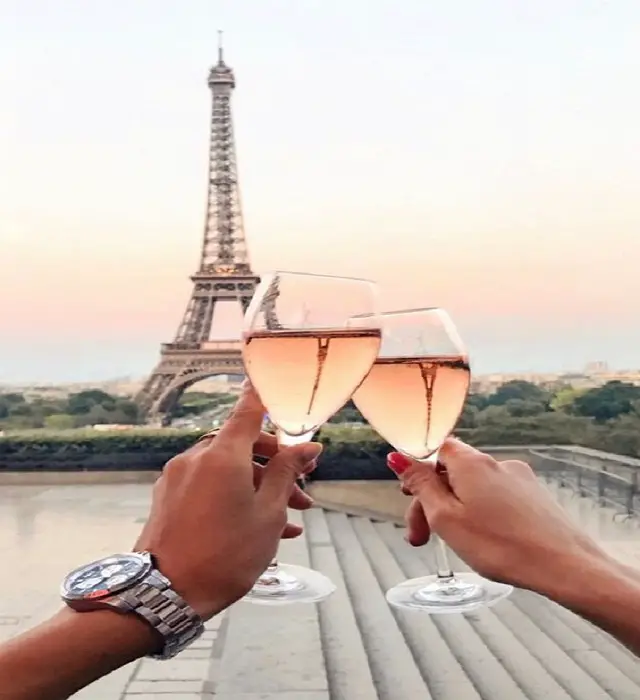 There is something about Paris that makes it the romantic capital of the world. It's not that the place only entertains couples, but there is something about the vibe of that place that is extremely romantic.
Presenting your beloved a ring or proposing her on the top of Eiffel tower. This considered one of the most romantic gestures that one can do to make his love feel special.
The temple of love is also a must visit place for all the couples, it is a beautiful small island. Kissing your partner on the boat ride while going towards the temple of love strengthens your love.
Paris is also called the fashion capital of the world, so carry some stylish dresses and footwear to go along with the city's fashionable spirit. Carry women pumps or women wedge sandals as footwear to stay comfortably on feet all day.
Switzerland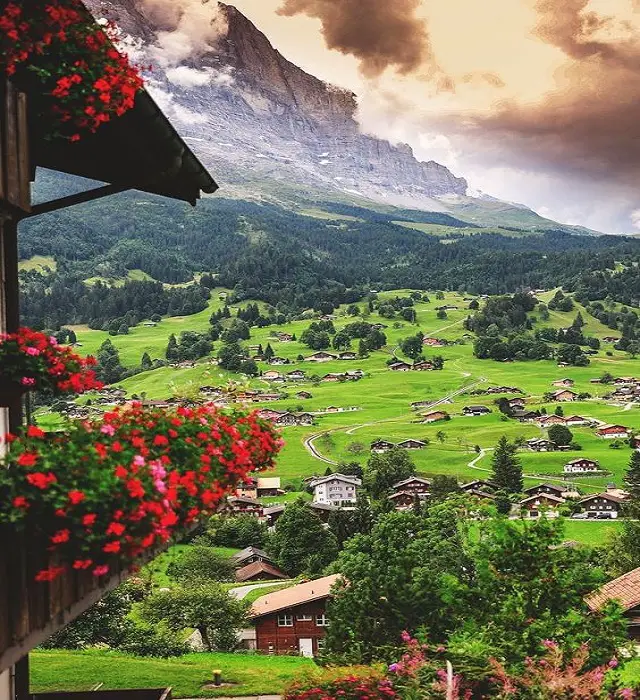 Switzerland is undoubtedly a lovers' paradise. Nature has spread its beauty in abundance. There are fresh blue water rivers, snow-covered mountains, lush-green valleys, beautiful lakes, coupled with delicious Swiss chocolates and world-class services.
It will make you get lost in the breathtaking natural beauty. And you won't be able to stop yourself from taking a romantic walk by holding hands of your beloved. Either on the snow-covered mountains or on the riverside. Also, it is a must to book your reservation with Swiss railways to enjoy the breathtaking views of Swiss Alps Mountains together on this romantic journey.
The temperature of Switzerland generally remains cold or pleasant. So, carry your winter clothes and comfortable winter boots along, as you might need to take long walks while exploring the city. Also, carry a pair of women sneakers or comfortable women flats to keep the variety and stay comfortable.
Exploration of a city generally keeps you on your feet, so it is extremely important to choose only the comfortable traveling shoes as it can help avoid problems like foot pain, back pain, or comfortable travel shoes can help in maintaining overall good health.
Prague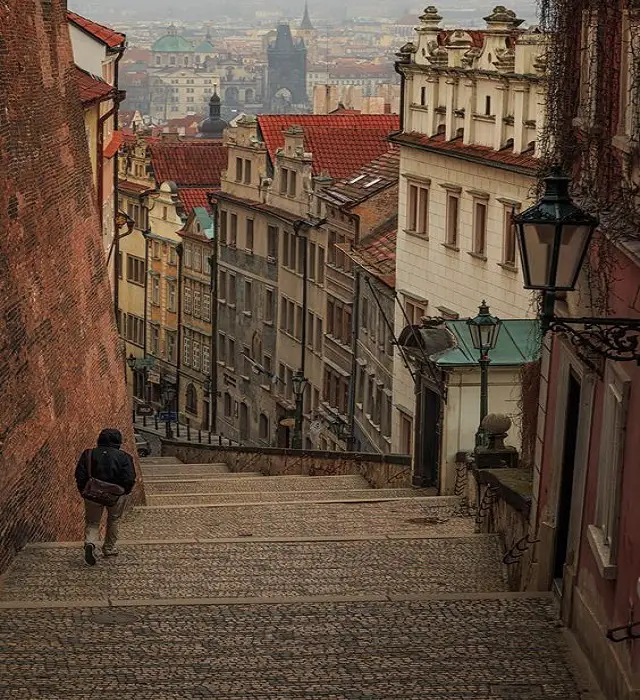 Prague is one of the most romantic cities in Europe. City's century-old wonderful architecture, fairy-tale lanes, aroma of Prague's delicacies and a cheerful vibe of Prague. All these will definitely take your heart away. You will get mesmerized by the city's romantic vibe.
There is music, dance, celebrations throughout, you will feel like you are celebrating your life and love being together. It is one of the perfect places to re-energize your love.
Prague will let you walk long distances, as it is a city to be best explored on foot. So carry some comfortable traveling shoes to keep going; comfortable walking sneakers, women flats, or women wedge sandals etc.
Kauai, Hawaii
Prepare your jaw to drop as here you are going to experience the best scenic views of the lifetime. There are special helicopter rides to witness the beauty of nature over the very famous and beautiful Na Pali Coast. Explore it through the water. There are so many waterfalls on the island that it's almost impossible to count them.
Whether it is about beaches or a dramatic landscape, Kauai will surprise you with its beauty. Take a walk along the beautiful quiet sea beaches, take a romantic helicopter ride or experience the beauty of endless waterfalls of the place. Kauai will definitely add a new flavor of love to your relationship.
Kauai offers a variety of landscapes, there are beaches, mountains, and some of the world's most beautiful natural swimming destinations. So, it is advisable to carry clothes and footwear for different purposes. Such as swimwear, casual-wear, flip-flops, comfortable walking sneakers for women and men, and women wedge sandals to maintain a variety.
Upgrade Valentine's Day This Year to an Unforgettable Holiday!
These were some of the most romantic destinations that are perfectly suitable to visit this Valentine's Day in 2018. Make your love feel special and show her you care about the relationship by taking her to a romantic getaway.
Please follow and like us: