There are some travel destinations in the world that you can sleep-walk around and then completely forget about almost immediately but Buenos Aires is definitely not one of those places.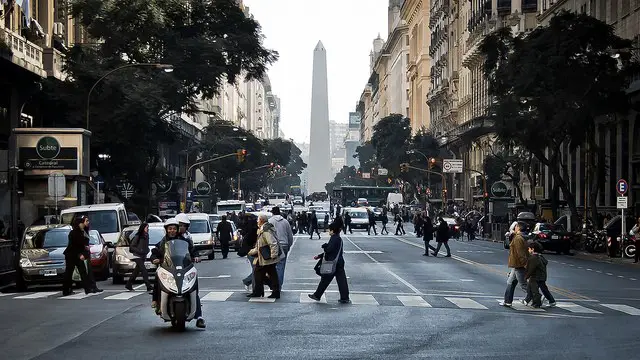 This is the first place I visited that truly awakened all of my senses. It was only after spending a few days here that I realised that I hadn't been living life to the full up until then in some ways.
This might sounds like an overly dramatic statement but Buenos Aires is the one place in the world where I really felt as though I had all of my senses tingling at the same time. So how did this massive city have me living life like never before?
The Glorious Taste of Argentina – Meat and Pasta Rule
Ask anyone who visits this country about the highlights of their trip and the food is sure to be something that they mention. Argentina is famous as the home of the world's best beef.
While there is a lot more to its cuisine than the classic parrilladas this is still a great place to start exploring food here.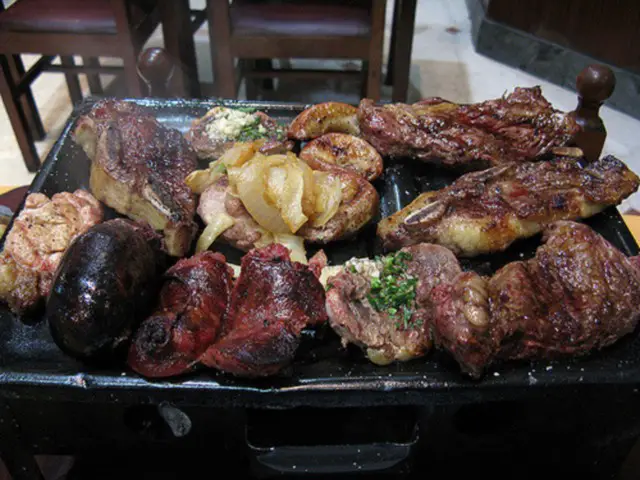 When I first visited Buenos Aires a few years it was when tenedor libre restaurants were all the rage. This was a kind of all-you-can-eat heaven for meat-lovers that basically put loads of different cuts of grilled meat out for the diners to choose from.
The only time I visited one of these places the friendly waiter brought over a variety of cuts to my table every few minutes. I had no idea what chinchulines, cuadril and lomo were but they were all so delicious that I could barely get out of my chair at the end of the meal.
Sadly, on recent visits to the Argentine capital I have noticed that this type of restaurant appears to have died out. This is presumably due to the country's economic problems making it a less attractive type of business.
Having said that, getting hold of some top class meat here is still incredibly easy to do and pretty cheap too.
Do you remember when I said that Buenos Aires wasn't just about meat? I wasn't kidding, as the huge number of immigrants who arrived here from Italy and other parts of Europe brought with them fantastic pasta recipes, pizzas, empanadas and delightful desserts.
If you don't like meat you will find enough pasta here to keep you going. Mith most restaurants offer some sort of ñoquis, canelones or other pasta based dishes.
The only complaint that I have heard people make about the food in Buenos Aires is that they don't really cater very well to vegetarians. The the salad selection often appears to be just added as an afterthought, to be fair.
I don't think I have ever eaten better anywhere else than in Buenos Aires, although Bangkok is one place that comes fairly close. The pedestrian area called La Florida is a good place for tourists to explore but you can find incredible menú del día offers even when you get far off the beaten track.
The menú del día is basically a set meal that is usually amazing value. It could come with a dessert and a drink as well as a main course such as lasagna, milanesa or ravioli.
They are most popular at lunch-time but it is still sometimes possible to pick one up later on in the day if you prefer.
The Sweet Taste of Argentina
I simply can't write about the food in Argentina without mentioning my favourite sweet stuff of all time; dulce de leche. This is basically a milky caramel that the angels must have brought down to Argentina with them.
Other countries in the region make this stuff as well but no-one does it as well as the Argentines as far as I am concerned. I first came across dulce de leche in my hotel, when I saw a little plate of mysterious brown stuff sitting snugly next to the bread in the breakfast buffet.
I soon discovered that I loved it and that it is present everywhere in this city of sweet-toothed food lovers. The best brands appear to be Sancor, Chimbote and Ilolay but just go to any supermarket and you will that this is a national obsession and that they put dulce de leche in cookies, cakes, pastries and all sorts of things.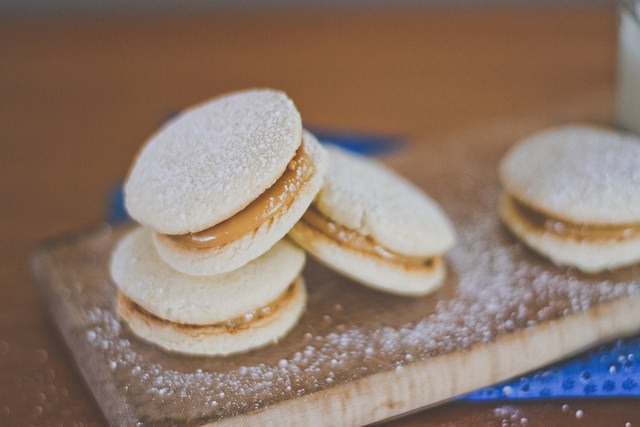 The classic sweet snack here is called the alfajor, which is a delicious cookie sometimes covered in chocolate and always with – you guessed it – dulce de leche in the middle. There are tons of brands and my favourites were Havana, Milka, Aguila and, well, all of them really.
The Amazing Sights of Buenos Aires
Once you have seen a few big cities it takes something a bit special to really take your breath away, doesn't it? I have to admit that I was a little jaded when I first stumbled into Argentina, as I had been travelling around South America for a few months beforehand.
However, nothing had prepared me for the sensation of arriving to this great city with so many amazing sights crammed together. Buenos Aires is packed with so many top class things to see that it is hard to know where to start, so I just set out to walk from my hotel on my first day, to see where I ended up.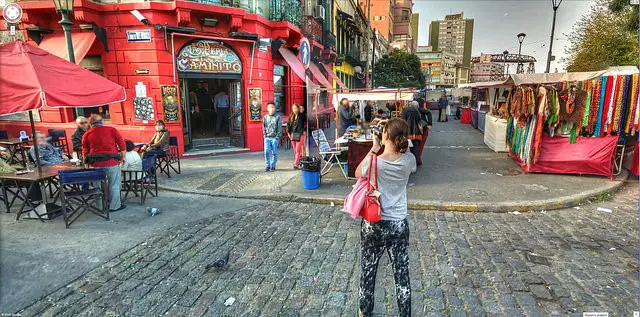 The best way I can describe the sensation of walking in this city for the first time is that "it really feels like somewhere special". I know that is a kind of lame description but anyone who has been to Rome, Paris, London or any other world class city probably knows what I mean when I say that Buenos Aires feels like an important city that everyone should go to at least once in their lives.
My hotel was located just next to the mind-bogglingly wide 9 de Julio Avenue in the centre of the city. This is apparently the widest street in the world and it takes about 10 minutes just to cross all of the different sections and get to the opposite side.
Once I had made it safely to the other side, I wandered along to the famous Plaza de Mayo, where Evita used to go out and stand on the balcony of the Casa Rosada and where the Madres de la Plaza de Mayo fought for so long to find out about the fate of their disappeared children. It isn't the prettiest plaza in the country but it has an immensely historic feel to it.
I then headed over to the nearby theatre district on Corrientes to feel close to the beating heart of a giant city that never seems to sleep. It was already dark by the time I got here but the street was filled with people and I later discovered that having dinner in a restaurant around here at midnight isn't as crazy as it sounds.
To be honest, I could be here all day listing the top things that you really have to do in the Argentine capital. For a start, as a book-lover I was thrilled to discovered that it has some of the best book shops in the world, with the El Ateneo Grand Splendid a particularly stunning place to do some browsing.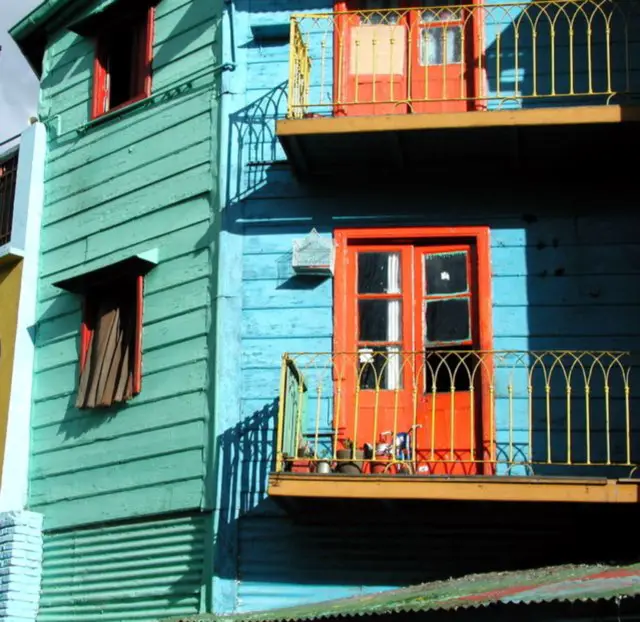 Once I could tear myself away from the seemingly endless shelves of books I visited Boca Junior's lovely La Bombonera stadium and the cute Caminito street near it, with its colourful artist's homes and bohemian atmosphere. After this, Evita's grave in Recoleta Cemetery, the fascinating stalls filled with antiques in San Telmo, the gorgeous Tigre area, the Teatro Colón and a number of museums all vie for your attention.
The Sounds of Tango and Argentine Rock
If I close my eyes and really concentrate I can still hear the fantastic sounds of Buenos Aires in my head. Of course, the first type of music that grabbed my attention was tango, which has its spiritual home here.
I had no idea what tango was really like when I went here but I absolutely loved it from the first time I heard it coming out of a record store. I ended up buying CDs of tango heroes like the incomparable Carlos Gardel and I now love this type of music.
It isn't all about the elegant strains of tango here, though. My ears also picked up some great Argentine rock and now I am a big fan of Argentine artists like Soda Stereo, Fito Paez, Andres Calamaro and Charly Garcia.
The Florida pedestrianized area is a great place to hear songs blaring from the shops or from street artists. If it is tango you want then the Boca neighbourhood is a recommended spot to listen to it while you watch some people dancing beautifully.
More Street Sounds
Apart from the sounds of its music, Buenos Aires is a noisy city in other ways too. The people who live here are called Porteños and they are kind of famous in Latin America for being noisy and for not making any attempts to hide their emotions.
The sound of car horns isn't quite as common here as in other parts of the continent but hearing people shouting, laughing and talking loudly is an everyday event. This means that Buenos Aires is a great city for learning Spanish through over-hearing snippets of fascinating conversations
You might pick up more than a few naughty words in this way, as they famously use a lot of swear words here.
Personally, I was happy to be in a vibrant, noisy city where everyone talked loudly. I am not sure that I would enjoy living here all the time for this same reason, though.
The Unforgettable Smells of Buenos Aires
There are few cities that I have visited that I can remember vividly based on just one smell. Usually, a big city is such a big mixture of all sorts of smells that blend together.
However, for me the unforgettable and characteristic smell of this place is that of garrapiñadas. These are a sort of toasted candied peanuts that people cook in big frying pans on their mobile carts on the streets of the Argentine capital.
I wasn't a huge fan of the taste of the peanuts themselves but the glorious smell of them cooking is something that will stay with me forever.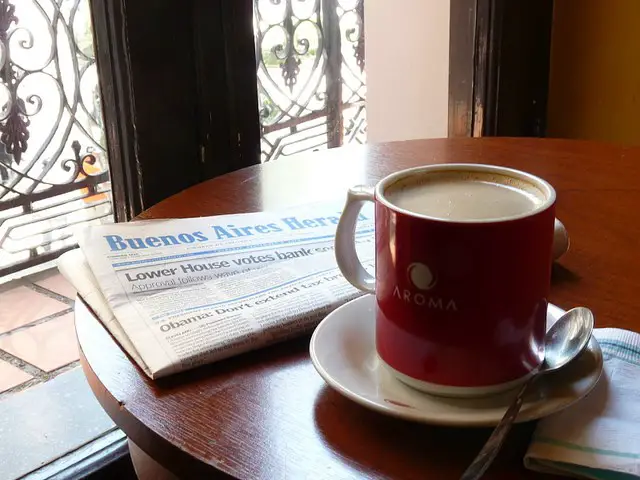 The other typical smell of the city that has lingers in my memory is that of coffee. Buenos Aires is filled with lots of brilliant cafes, such as the wonderfully atmospheric Café Tortoni,
I probably smelt and drunk more coffee here than anywhere else in the world. The cafes are amazingly atmospheric and popular.
A City You Can Reach Out and Touch
There is something magical about Buenos Aires that you can almost reach out and touch. For instance, I can still almost feel the wonderfully, spongy grass that I sat on in the park and the crumbly alfajor cookies that I got addicted to.
The people here are also very tactile, it seems. Nowhere else in the world have I seen so many people hugging and kissing each other in the middle of busy streets.
Then there are the tango dancers, who entwine their bodies in such a sensual way that I felt almost embarrassed to be standing there and watching them. Porteños appear to be people who live life to the full and who aren't afraid to reach out and touch each other in settings that others might find somewhat inappropriate.
Drinking the herbal mate infusion in the park is a common pastime here and you will often see couples lying together fairly intimately while doing it. It is definitely a sensual city and if you visit Buenos Aires with a partner you will find that is the ideal spot for a romantic break where you don't need to hide your feeling or emotions from anyone.
All of this makes me remember this place as the most touchy-feely city that I have been to. It is a city that makes you feel as though you can enjoy your sense of touch more than anywhere else on the planet.
Let Buenos Aires Awaken Your Senses
If you have the nagging feeling that you aren't using all of your senses to the full then let Buenos Aires awaken them all. You may discover a new side of life that you never even knew you could enjoy as much as you do here.
Please follow and like us: