As an Amazon Influencer, we earn from qualifying purchases you might make if you click any of the links on this page.
Are you looking for the best things to do in Phuket in 2023? Check out this list of our seven top picks!
When it comes to traveling in Phuket, there is a spectacular array of fun things to do. Whether you want to spend all day eating your way through the local cuisine, or basking in the sun on one of the stunning local islands, you have some glamorous choices.
However, because there is so much to do, planning out your holiday may seem daunting. In order to help you solve the Phuket Island enigma, we've put together a list of the seven best things to do in Phuket in 2023.
Day Trip to Maya Bay in Phi Phi
You have probably seen pictures of Maya Bay at some point in your life. That's because it is one of the most beautiful places on the planet. With 100 meter high cliffs surrounding a picturesque beach, Maya Bay will definitely be worth the trip.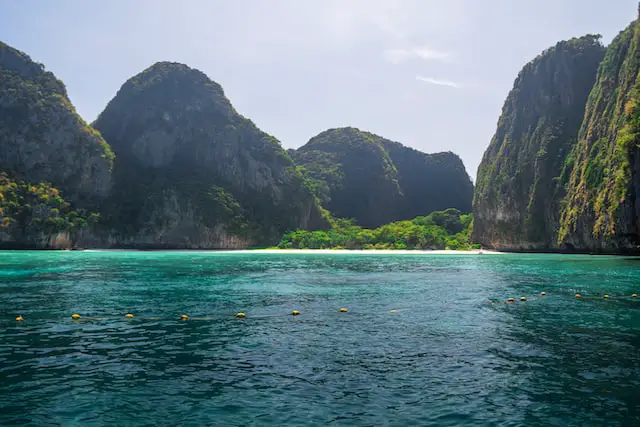 Almost the whole bay is filled with coral reef and exotic fish. Be certain to bring your snorkeling gear! You can also swim, sunbathe boat side, and pack some excellent food for an unforgettable day. If I were looking for a house in Phuket for sale, I would definitely want to look at the nearest port to Maya Bay!
Because Maya Bay is so popular, Thai authorities closed it off to visitors for a long time. This was to allow the local habitats to recover from thousands of daily. Currently, a limited amount of boats are allowed into the bay, and you can't go out onto the beach. However, you can still dock the boat and enjoy the splendid scenery from your vessel!
Big Buddha
The Great Buddha of Phuket is located on Nakkerd Hill, near Chalong. The official name for this seated Maravija Buddha is Phra Phutta Ming Mongkol Eknakiri. Completed in 2014, this 45 meter high (25.5 meters wide) statue took almost twelve years to complete!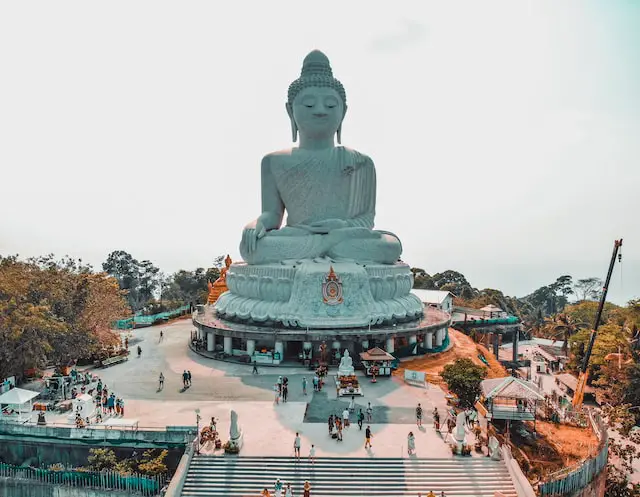 You can get there by all of the following:
Car
Taxi
Tucktuk
Arrange transportation with your resort
Walking
If you can make it up to the top of Nakkerd Hill, be certain to stop by. If you've found lodging near Karon Beach or Phuket Town, then you won't have to go far. Because you can see the giant statue from there!
Andamanda Phuket
The largest waterpark in the Phuket area, Andamanda has something for everyone. This is a really great location for the whole family to have fun and enjoy the water slides. The waterpark is themed around Thai Mythology and really embraces Thai culture. Tickets are really affordable, and it is one of the best things to do in Phuket in 2023 before a night out in Phuket.
Maiton Private Island Tour
Maiton island is a great place to charter a tour. Not only is the whole day planned for you, but you also get to take in all the beautiful white sandy beach, spectacularly clear water, and take it all in. Splurging on a tour will also get you snorkeling with your friends, diving with your loved ones, and AMAZING food. Be certain to get the best price for your holiday to this private island get away.
Wat Chalong
Wat Chalong temple was built at the beginning of the 19th century and still holds the grander of it's time. The largest of Phuket's temples, Chalong temple is very busy. Thousands of citizens and tourists alike come here to pray and take tours of this intricate and wonderful building. Book a tour for the best info on this historical site!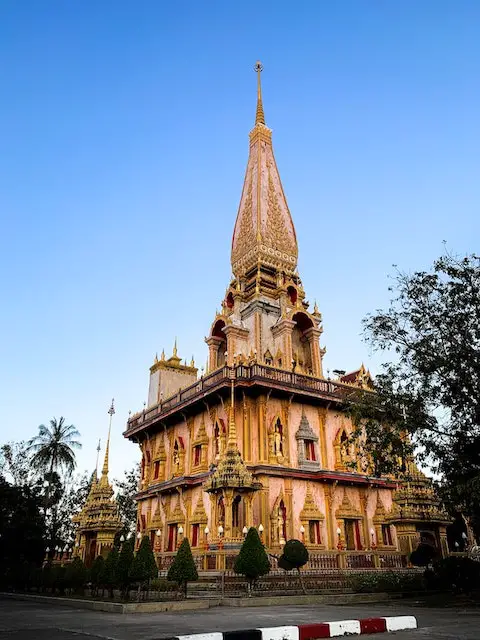 Spend a Day with Elephants
Sure, you can spend your time in Phuket on islands, in the sun, or renting out luxury yachts. However, one of the most memorable things you could do will be to swim and play with elephants! Not only will this be an unforgettable experience, but it also helps protect and care for animals in need.
Visiting the Elephant Sanctuary Park in Phuket will not only get you access to the park, but ti will also let you swim and play with the elephants themselves. There are a few tours you can book through the site, so be certain to book a morning, or afternoon adventure that best suits you and your travel companions!
Best Things to Do in Phuket in 2023 for An Amazing Holiday
When int comes to finding the best things to do in Phuket in 2023, just remember our seven picks! Our list has something for everyone. So no matter who you bring with you on your holiday, we have you covered.
Please follow and like us: